Affordable Elk hunts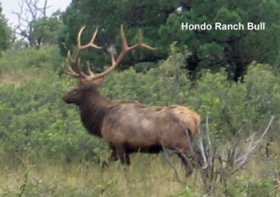 How the New Mexico Elk-Hunting System Works
Elk hunting in New Mexico can only be accomplished in one of two ways. You either draw a tag, or buy a landowner permit.
A landowner permit is essentially a voucher to allow you to purchase a guaranteed elk tag. We purchase these landowner permits and combine them with our guiding services to offer a wide range of elk-hunting opportunities. Although the permits increase the cost of the hunts, it allows us to "guarantee" an elk tag to a customer for our hunts. We simply schedule the dates.
The only way to avoid the increased cost of a landowner permit is to draw a tag through the New Mexico Draw System. The Draw System is the working-class hunter's option for an affordable, high-quality elk hunt.
Client and Outfitter Expectations
Before we even get into the individual hunts, matching our expectations with our clients' is a key to planning a successful hunt.
Our guides are some of the best on the planet. Their skills are unsurpassed. But, they are not there to hunt for you. They are there to hunt with you. If you are looking for someone to do the hunting for you, we're not the best choice for an outfitter. Nothing frustrates a guide more than to realize their hunter is along just to shoot what the guide finds.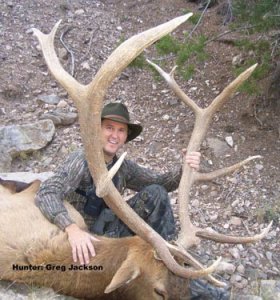 A common misconception is that a guided hunt means the hunter doesn't need to get in shape to get a big bull. That couldn't be further from the truth. Sometimes the hunt seems easy, sometimes it doesn't. Proper preparation will be rewarded exponentially on the hunt.
Another problem a guide faces is the dreaded "sliding scale". Too many hunters arrive wanting to hold out for a huge bull in the beginning of the hunt and then drop expectations each day until they are willing to shoot anything on the last day. The problem is they usually passed up good bulls during the first day or two, then they are in a complete panic by day 4 to shoot the same caliber bull.
The difficulty of the hunt increases as the days pass, due primarily to the aforementioned conditioning and cumulative hunting pressure. Not to mention that the hunting gods just don't seem to reward that behavior. The Rule of Thumb is, "Do not pass a shot on a bull you would be happy to shoot on the last morning of the hunt".
Determine a minimum, then hunt for a bull of that class or better from the start, and you will offer yourself the best chance to leave a satisfied hunter. Besides, the biggest bull is almost always taken by the hunter who "just wanted to kill a respectable bull". Don't take karma lightly.
Now, if we're still on the same page, it's time to get to the hunts.
The Elk Hunts
We offer quality elk hunting in the high country of the Sacramento Mountains and on select private ranches located in the foothills of the Sacramentos.
Sacramento Mountains Elk Hunts
The Sacramento Mountains of central New Mexico are the setting for the most exciting elk hunting available in the west.
2010 will be our 13th year hunting the Sacramento Mountains. We have experienced tremendous success over the years simply by hunting the best elk country in the state and finding the best local guides who live and breathe this country.
The Sacramento Mountain hunt should only be considered by hunters who consider themselves in excellent physical shape. It is rough, nasty country. But should you be looking for a challenging high-country elk hunt with extraordinary numbers of bulls, "Click Here" or on the link below:
Private-Land Elk Hunts
Private-Land elk hunts are conducted on select ranches located in the foothills of the Sacramento Mountains. The ranches offer some of the finest elk-hunting experiences imaginable.
You might also like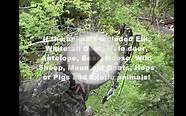 Bear Hunts - affordable hunt prices...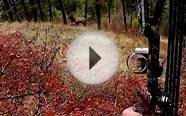 Archery Elk Hunting Self Filmed POV - Long Range Spotting ...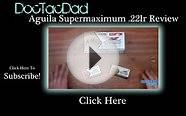 1000 Yards - .308 Win Hunting Rifle - Elk Sniper
Browning Elk Hunter


Video Games (VALUSOFT)




high resolution, actual, photographic locations
learn the insiders tricks of successful ELK HUNTING
four realistic locations
Hearing Amplifier Aids Your Ability to Hear -Better Than Walkers Game Ear - Great For Hunting - Better Than Siemens, Tinnitus, Phonak, Oticon, Starkey, and Beltone - Highest Quality - Still Affordable - One of the Best Ear Amplifiers to Aid you in Life - Hearing Devices Help your Ears - BTE Sound Amplifier -
Sports (Cyber Science)
Muffles gunshots but allows you to clearly hear the animals you are hunting
Works as a Sound Amplifier AND Protection from Damaging Decibels From Gun Shots
Give Yourself an Advantage Over Those Sly Creatures of the Woods - Never Let That Trophy Buck Sneak Past You Again
Best way to aid your hunting and hearing experience in the woods or around the house
Order now RISK FREE - Free 30 Day Money Back Guarantee!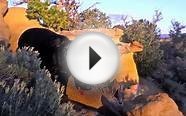 (Elk Hunts) NM Own Your Own Ranch for Sale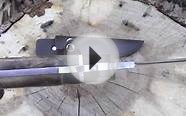 Magnum-Elk-Hunter.wmv
Popular Q&A
To feed your family for upwards to a year, also its good exersise and many people see it as a sport. Wild game meat is also healthier for you than beef.
Hunters must apply for a license, prepare their equipment and learn about the area where they plan to hunt elk. Most states regulate elk hunting by only allowing so many licenses in designated areas per season, so hunters need to plan ahead. Once the season arrives, hunters need to scout their hunting area, know when to shoot and have a plan to transport the downed animal.