Colorado Elk draw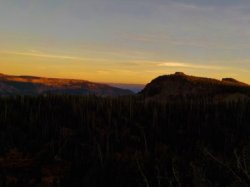 In Blog Posts
The 2016 Big Game Draw Deadline is April 5th. Don't be a procrastinator. Nothing makes a person more productive than the last ten minutes… but in this case the website probably won't work the last ten minutes!
The following is a guide for Unit 25 in the Flat Tops Wilderness Area. I cover all the possible hunt options, how to apply for these hunts, and some commentary on my views on each hunt in 2016. If you have never applied for big game tags in Colorado, checkout this video produced by the state. It gives you a good overview of the process.
The one piece of advice I tell everyone is get in the routine of applying every year. At a minimum, apply for points so in future years you have additional options. This goes for all you guys that usually only hunt the OTC hunt units. I could write a book about it, but the short and sweet is that hunters that are hunting 1-4 point units/hunts are getting the most bang for their buck. High point hunts (10pp+) are over hyped and hunters who solely focus on OTC are missing opportunities. Get in that game!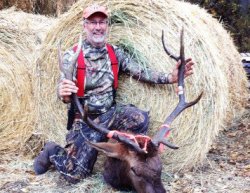 When I give a minimum preference point number below, I am making an estimated guess at how many points it will take for a non-resident to have a decent chance of drawing a tag. This is based on historical statistics, and incorporates any changes I have heard about regarding future quotas. We never know the actual probability of drawing until the draw occurs, but these estimates are pretty good year-over-year.
Definitions:
OTC – Over the counter – You can buy these tags online or in retail locations. Make sure to buy the tag before the season starts! You can not buy these tags after the specific season has started. You do not need to apply through the draw for these tags.
Slam Dunk – Almost 100% opportunity at drawing this tag if you apply. Things can always change, but this means in past years I have had close to all my hunters get this tag that wanted it.
PP – Preference points. You gain these when you do not draw your first choice hunt on your application and pay to gain a preference point. In future years PPs give you a better chance of drawing hunts.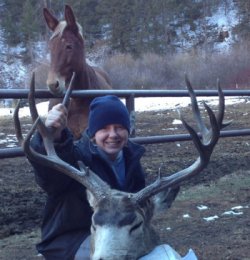 PP Gainer Hunt – These are draw hunts that you can usually draw, while retaining your preference points for future years. If you apply for these hunts with the hunt code as your first choice, you will certainly draw the hunt but will lose your accumulated points. If you put the species preference point code as your first choice and the hunt code as your second choice, you will likely draw the hunt and still keep your preference points. These are great hunts for hunters that are gaining points for a future, high-point hunt but want a decent hunt in the meantime.
Hunters with lots of accumulated points, BE CAREFUL! You want to make sure these hunts are not your 1st choice on your app. You will be blowing high points when you really don't need to. On the other hand, if this may be your only hunt of these species in Colorado or don't care about points, go ahead and put the hunt as your first choice.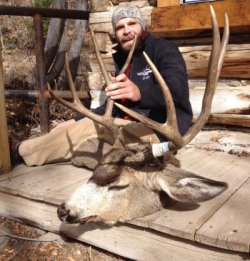 Preference point codes:
Deer – D-P-999-99-P
Elk – E-P-999-99-P
Bear – B-P-999-99-P
September Hunts
Archery Bear – Sept. 2nd to 30th. Code: B-E-012-U1-A
OTC
Given the ease of drawing the rifle tag for these same dates (below), I do not recommend this tag. Draw the rifle tag. You can always shoot a bear with a bow on a rifle tag in Colorado.
Early Rifle Bear – Sept. 2nd to 30th. Code: B-E-012-O1-R
Slam Dunk
PP Gainer Hunt
0 PP – 100%
In the West, which species/dates/weapon is the "deal" hunt is always changing. A few years back it was antelope in Wyoming, then it was whitetail in several states, then there was a short window in Colorado for comeback muley bucks. The problem is we don't usually recognize these deals until it's over. However, right now for anyone wanting to do a spot and stalk western black bear hunt, one of those "deals" is this tag. The population of black bear is booming and tags have never been easier to get.
Archery Deer Either Sex – Aug. 27th to Sept. 25th. Code: D-E-025-O1-A
You might also like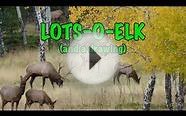 Lots-O-Elk (and a giveaway drawing)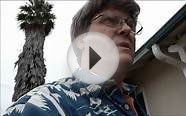 2014 Muzzleloader Bull Elk Hunt - Colorado GMU 2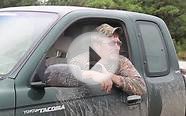 CO ELK SCOUT | Southern Draw | 2013
Womens High Heel Leather Shoes Metal Buckle Lace Up Side Zipper Black Mid-calf Warm Martin Boots EU39


Shoes




The size chart below,Inch is foot length.Women Size:EU34=US22CM,EU35=22.5CM,EU36=23CM,EU37=23.5CM,EU38=24CM,EU39=24.5CM,EU40=25CM,EU41=25.5CM.
Style:Casual Boot with fashion design. Size:euro 34-39. Color:black,beige.
SOLE THICKNESS: 9CM,UPPER: 10.5CM,PLATFORM: 2CM.All the data information are made by handdipping,subject to the ankle boot when you get.
IN THE END: COTTON MATERIAL MIDSOLE,INSIDE OF: COTTON MATERIAL INSIDE.
The soft material has a natural texture with good permeability and flexibility.The fashion design of side zipper makes shoes easy to wear.
WOFALA Samsung Galaxy Tab A 8.0 Case - Ultra Slim Lightweight Smart Cover Stand Case With Auto Sleep/Wake Feature For Samsung Galaxy Tab A Tablet (8.0 inch Display, 2015 Version)-Black
Baby Product (WOFALA)
Built-in magnetic strip provides sleep/wake feature. Specifically designed for samsung Galaxy Tab a 8.0 Tablet 2015
Premium synthesized leather exterior and soft interior to prevent scratches; All corners are protected; Full access to all features (Cameras, Speaker, Ports and...
Built-in flip stand with multiple viewing angles; Built-in elastic hand strap
Cover will fold horizontally as a versatile stand to enjoy typing, emailing, gaming or video watching
Ultra slim and light weight, convenient to carry with