Rocky Mountain Elk hunting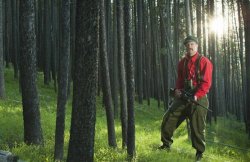 By Scott Bestul, Dave Hurteau, and Jeff Hull
Thirty-one years ago, at age 14, Jack Schoonen shot his first elk. He has killed an elk every year since. Hunting the forested slopes of Montana's Big Hole Valley, Schoonen specializes in tracking bulls and killing them in the timber, often with shots of less than 50 yards. He's taken all 31 of his elk on publicly accessible land—and he's done it hunting only on weekends. "I'd love to hunt four or five days in a row, but I've never had that opportunity in my life. I'm a schoolteacher, " says Schoonen. His family relies on the meat he and his 15-year-old son, Sage, bring home.
Sitting on his back patio outside of Dillon, Mont., Schoonen looks every bit like a man who ran traplines for beavers, coyotes, and bobcats when younger and helped pay for his college education by guiding fishermen. His wiry frame is corded with muscle and tendon. He has to cinch his belt to keep his jeans on his hips. Schoonen is quick to deploy a self-deprecating laugh, but a quiet intensity hums around him.
Schoonen's family is steeped in elk. His brother, Tony Jr., worked for the Rocky Mountain Elk Foundation and is now president of the Boone and Crockett Club. Schoonen's father, Tony Sr., is a well-known advocate for ­public-​lands access. On the day Jack was born, Tony was packing out an elk he'd shot the day before.
"Some people play football or basketball, " says Schoonen. "In my family it wasn't sports, it was hunting. I grew up with it. It became part of my personality."
Early on, Schoonen's personality focused on one hunting strategy: waiting for snow, and using it to track bulls through the woods. "Most guys don't know what they're doing in there, but I understand what elk are going to do in timber, " he says. If conditions are right, "you can get in there and get them."
Easier said than done, but Schoonen's observations, gleaned from years of tracking bulls, can help:
1. "Hunt in the lodgepoles. In fir patches, it's too thick to follow. All you can see is legs. I hunt in big patches of timber. Not a mile or so. Miles and miles of timber."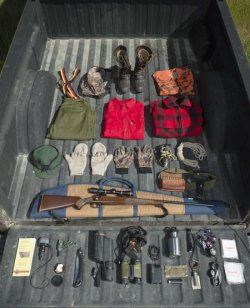 2. "I watch the weather forecast like a crazy man. When we get a new snow, I'll drive in the dark and see if elk tracks have crossed the roads. I'm not afraid to stop other hunters and ask what they see. Not just 'Did you see elk?' but 'Did you see tracks?'"
3. "When you cut a track and you can see all four feet, check how they pee. If they pee behind the back feet, it's a cow. If the pee's in the middle of all four feet, it's a bull. And watch if tracks go around narrow gaps in the trees. A big bull will go around because of his rack."
4. "I always make sure I have the perfect wind. Sometimes I see bull tracks and I know where they're going to bed, but if the wind's not right, I just leave them alone. I'm continually picking up snow and throwing it in the air to see what the wind is doing."
5. "Before they bed, bulls will do a J-hook uphill and lie so they can look back at their tracks. I always walk uphill from the tracks, far enough away so I can just see them, and I keep looking ahead."
6. "If I know there are cows and calves in a bunch of elk, I rarely waste my time. Too many eyes."
7. "I never trail elk early in the morning. I like to see where they are, but I never start tracking until at least nine. They get dopey in the middle of the day, real lazy. They've got a bellyful of food from the night before."
8. "A lot of it is just knowing the country. I've shot bulls 100 yards from where I shot one 10 years earlier. If you know the lay of the land, that's a big advantage."
9. "Bulls like to lie on knobs or little flats on sidehills. Or they'll go straight uphill to lie on top of a ridge."
10. "I've heard guys say, 'Once you jump a bull you'll never see him again.' If I jump a bull, I'll give him 45 minutes and go after him. I've shot at elk and missed, sat for an hour, then tracked them and got them."
11."The biggest mistake elk hunters make is misinterpreting the signs elk leave in the snow. The way an elk is walking gives a ton of information, such as whether they are skittish or relaxed, moving out, or simply looking for a place to bed down."
Jack Schoonen
State: Montana
Biggest Bull: 290-point 6x6
Rifle: Winchester M70
Caliber: .300 WSM
Scope: Leupold Vari-X III 1.75–6x32mm ("I usually have it set on 1.75X when I am hunting in the timber.")
Ammunition: Hornady 180-gr. SST handloaded with 65.3 gr. of IMR 4350 powder ("I have had great luck with these bullets, and have killed elk from 30 to 360 yards without any problems.")
You might also like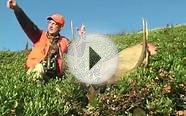 Huge Bull Elk Hunt. Rocky Mountain Bull Elk Hunt in Utah ...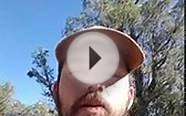 Rocky Mountain Tough : Colorado Elk Hunt 2015 Recap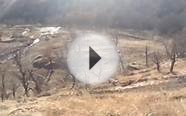 Rocky Mountain Elk Hunt 2013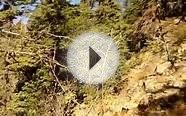 About A Tenth Of The Way Up The Rocky Mountains Elk Hunting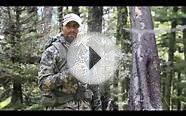 #PROJECTELK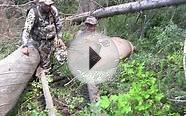 2015 Utah Archery Elk Hunt Rocky Mountain Rednecks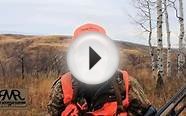 Rocky Mountain Ranches Elk Hunt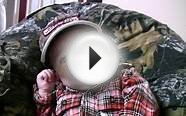 Rocky Mountain Meat Hunter - Colorado Elk Archery Hunting ...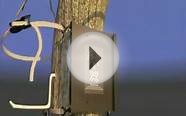 Tree Stand Hunting Rocky Mountain Elk
Popular Q&A
has anyone done the camping rafting trip through the grand canyon? | Yahoo Answers
Many times you can find good info at rivers-oceans.com and a list of all the outfitters at All outfitters are great (food, guides, equipment), but if you really want to really be active, explore and hike as much as possible go with Arizona Raft Adventures. I recommend going on the longest trip full length trip you can. Full length motorized raft trips are 6-10 days and full non-motorized trips are 12-16 days, with the various outfitters.
Can you take a raft on the Colorado river through the grand canyon?
A Grand Canyon White Water Rafting Trip on the Colorado River is quite popular. Trips run from April through October.