Colorado Mountain Lion hunting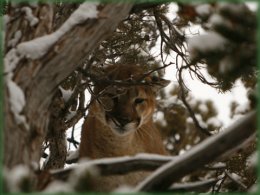 Call Fred today!
970-210-0951
(r) Robert Griffith with nice Tom lion
taken Jan. 2016 in Western Colorado.
Bob is from Finleyville, Pennsylvania.
Another big Tom lion taken in Dec. 2015 with Fred & crew at Cat Track Outfitters by this hunter from Norway...
just a "hop, skip, and a jump" away from the hunting grounds in Western Colorado!
below: two pics of cats treed on Mountain Lion Hunts with Cat Track Outfitters during the 2015-2016 hunting season.
(left and below):
Colorado Bow Hunter
Landon Bradbury with his Tom
on 2/24/15
Cat Track Outfitters, located in Collbran Colorado (about 40 miles East of Grand Junction CO in Mesa County and 50 miles from the Utah border), has guided and outfitted hunters from Jonesborough TN, Frankton CO, Appleton WI, Denver CO, Palisade CO, Finleyville PA, Fort Scott KS, Chicora PA, Greenfield IN, St. Cloud MN, Moore TX, LaGrange GA, and other towns in AR, AZ, CA, CO, FL, GA, IL, IN, KS, KY, LA, MA, MD, MI, MN, MO, MS, MT, NC, ND, NE, NJ, NV, NY, OH, OK, OR, PA, TX, UT, WA, WI, WY. Whether you take one of our guided bear hunts or a guided mountain lion hunt, seeing and getting in close to the big game is a delight most hunters enjoy at Cat Track Outfitter's full-service hunting camps. Experienced, professional hunting guides and outfitters will take you on archery hunting trips, muzzle-loader hunting trips, and/or rifle hunting trips.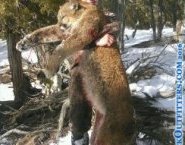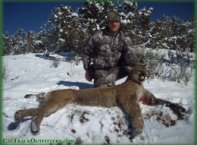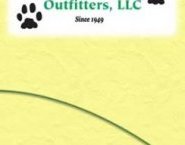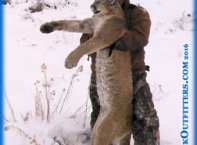 You might also like
Mountain Lion Attacking a Deer in Divide, Colorado 8/8/08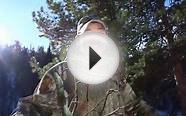 Archery Mountain Lion Hunt~ My First Cougar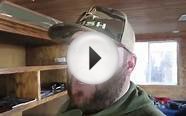 HUSHIN UPDATE FROM OUR MOUNTAIN LION HUNT!
Bow & Arrow Magazine Sept. -Oct. 1969: Colorado Mountain Lion Hunting; Tackle Tricks with Tape; Bow Test-Sabo?s Short Hunter; Profile of a Champ Wes Hagemeyer; Oregon-Archery?s Wonder Wood;
Book (Gallant Publishing Company)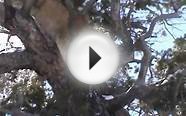 Hunting a Big Tom Mountain Lion In Southern Colorado With ...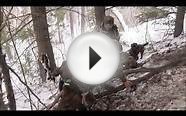 Charisa Argys Colorado Mountain Lion Hunt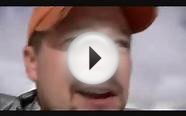 Mountain Lion Hunt
Popular Q&A
How do mountain lions or pumas hunt?
they stalk their prey, then they pounce on it, break its neck, and drag it away.
Why are mountain lions hunted?
People hunt mountain lions for their meat, and also as a "trophy" so they can hang the head on their wall. for now!