Wild boar hunting Colorado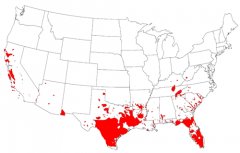 With no predators, high reproduction rate, millions of hungry hogs tear up American landscape-
Like most omnivores, pigs are smart. In addition, they are big, requiring a lot of food, and are physiologically similar enough to humans to share and transmit many of our diseases.
Pigs have been escaping from farms for a very long time. In addition, back in 1912 European wild boar were brought from Europe to add another game species. When they bothered to fence the boar, they escaped anyway and the feral population grew. Now the population keeps expanding to entirely new places mostly because some hunters keep transplanting them. There are perhaps 6-million of them on the loose in the United States.
Folks in the Rocky Mountain states are generally not familiar with feral hogs, but they are a huge problem for agriculture and certain birds, reptiles and mammals in Texas, Florida, the southern states in general and California. People are going to have a good chance to get to know them because only two of the lower 48 states are still hog-free.
They are not easy to hunt or trap because they are so smart. Hunting does little to tame their population growth (especially when there are hunters deliberately creating new populations). "Free range" wild pig is said to be tasty, but then this itself seems to be a matter of taste. Some call them greasy, with a stronger taste than conventional pork. Of course, pork from animals that themselves eat just about anything depends on age, condition, what the hog's diet has been, plus parasite load.
There are those people who worry that wild wolves present a potential threat to humans because they often harbor Echinococcus granulosus, a tapeworm of canids. Compared to what hogs carry this wolf worry is a cause for a big belly laugh. Our friends at the federal agency, APHIS, list the following contagous diseases from feral hogs: "pseudorabies • swine brucellosis • classical swine fever • African swine fever • bovine tuberculosis • influenza • PRRS • anthrax • tularemia • E. coli • salmonella • trichinosis • streptococcus • ticks, fleas, lice • internal parasites" (like the pork tapeworm). Hog hunters need to be triply careful when dressing their kill, and the pork needs to be really cooked well.
In Montana, the livestock industry loves to try to frighten people for fun and politics with the theoretical possibility that bison and elk could transmit brucellosis to people (and the media falls for it almost every time). However, if you look at the statistics for non-veterinary brucellosis in the United States, there are no cases from bison or elk. Most are from pork and unpasteurized (raw) milk. Brucellosis from pigs, Brucella suis, is highly pathogenic compared to the species from cattle, Brucellis abortis.
It is hard to know how to reduce these feral populations. Years of experience show that hunting and trapping do not. Helicopter gunning, think Ted Nugent, quickly declines in effectiveness because these smart animals hear the copters coming. know what that means and know how to hide. Poison works quite well, but you don't want to poison these large animals that will be eaten by wildlife, dogs, and by people.
It would seem that contraceptives might work, but no distributable hog contraceptive has been developed so far, and broadcast contraceptives have some of the same side effects as poison. Estrogenic hormones in the environment are already a problem for fish and wildlife and perhaps even more basic species (microorganisms).
There is a national feral swine control program implemented mostly by Wildlife Services, in a rare instance where they are not killing our native wildlife. Many states also have state feral hog control programs. Control and elimination of feral hogs must employ a variety of methods at the same time.
There is a lot of irony that perhaps 1500 wild wolves in the West causes a huge political stir despite effects that are hard to document, while 6-million hogs ripping up the ground is hard to get public attention. This is another example how our perception of risk and danger is culturally conditioned and not based on objective facts.
You might also like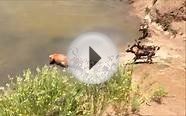 Wild Dogs Hunt and eat Red Hartebeest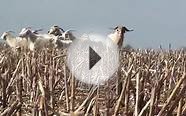 Wild Goat Hunting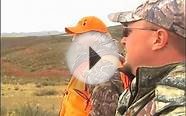 Stalking Elk in Colorado on "Living the Wildlife"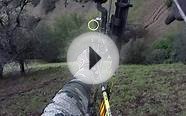 War Pigs - California Public Land Bow Hunting For Wild Pigs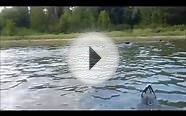 Wild boars on the Colorado River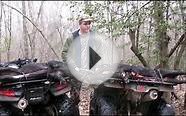 Ultimate Hog Hunting! Wild Hog Hunting! Wild Boar Hunting ...
Popular Q&A
When is wild boar hunting season.
Wild boar hunting season depends on what state you are talking about. Each state has different regulations. What state are you in?
What are some good places for wild boar hunting in Canada?
HuntingtripsRus is a good source for this information. Wild boar hunting is plentiful in northern areas of Ontario. The woodland in this area is conducive for the animals.