Colorado duck hunting season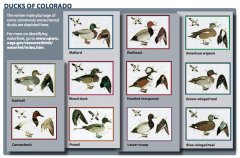 Our guided duck hunting trips tend to be most productive in the morning, but afternoons can be just as good. Our most popular duck hunting trip is an AM half day. We start the day by meeting at a predetermined front range location in Colorado close to where we will be hunting an hour or so before sunrise. You will follow your experienced guide from there to the duck hunting property. After unloading gear into the blind and the decoys are set we will quickly be approaching the legal shooting time of ½ hour before sunrise. Our main flight of ducks usually occurs from sunrise till around 10 or 11AM. If limits are not reached by 11:30 we will wrap up the hunt at this time.
FAQS
How Far in Advance do I Need to Book a Trip with Minturn Anglers?
Waterfowl Season Dates are usually announced mid summer and the season opener is highly anticipated, book early for these dates. For mid season booking we are usually able to handle reservations a day or two out.
What do I need to Bring With me?
We are an all inclusive outfitter. That means we provide all the hunting gear you need, shotgun, waders, and a box of ammunition. You are welcome to bring your own equipment if you would like or use ours. The same goes for dogs, if you are confident in your dog please let us know if you would like them to come along. Aside from hunting gear you're welcome to bring a camera but our guides have them if you forget.
What do I Need to Wear?
Dress in layers to keep warm and dry. Morning can be cold but once the sun comes out temperatures can increase dramatically. Always anticipate that is will not warm up that way you always dress warm enough. You can always take off layers but you cant put on the ones you don't have with you. Gore-Tex is one of our favorite products for the outer layer because of its ability to keep you dry and its breathability. Check out or Sitka product line for the best hunting clothing available. For trips that we will hunt at a water source (ponds, lakes, rivers) we can provide you with waders or if you prefer your guide will do all the required wading. Sitka OptiFade waterfowl camo pattern is highly recommended.
Do I need a Hunting License, and if so…where can I buy one?
Colorado Small Game License (Annual; Resident $21, Non-Res $56, One-Day; Res or Non $11, additional day $5) Habitat Stamp ($10), Colorado Waterfowl Stamp ($5), and Federal Duck Stamp ($15) are required to hunt.
What is a Standard Gratuity for a Hunting Guide?
A standard gratuities for a hunting guide is 20%
Where do I meet my guide?
Your guide will pick a convenient location close to the hunting location. You will meet at that location the morning of the hunt and then follow your guide to the field.
Will I shoot birds?
Will I shoot birds? We will provide you with the best opportunity to shoot birds but this completely relies on your shooting skills. We guarantee the opportunity to shoot at birds within range, but we cannot guarantee your shooting accuracy.
Other Questions You Might Have…
Please don't hesitate to call us at any of our shops with any further questions you might have.
Terms
Cancellation Policy
Trip cancellation will result in loss of 50% non-refundable deposit. Trips cancelled by Minturn Anglers due to extreme winter weather or road conditions will be rescheduled with no loss of deposit.
Why Minturn?
Minturn Anglers is the only all inclusive fishing and hunting outfitter in Colorado. From the rivers to the fields we have everything covered to make the most out of your Colorado outdoor adventure. We have built our reputation on success and service in the fishing industry and we handle our hunting operation in the same manner. When you book guided duck hunts with us you know you are in good hands.
Knowledgeable: Our guides have been hunting and fishing the state of Colorado for over a decade. We have tips and tricks that we have acquired over the years and we are happy the share them if you are interested in learning. Helping fellow anglers and hunters succeed is why we do this. We are proud to be guides as well as educators about our passions.
Innovation: We are innovators of our industry offering trips that no else does and service that is unrivaled. We are often followed or copied, but never outdone by other outfitters.
We Work Harder: The biggest difference is that we are the hardest working guides on the water and in the field. We spend countless hours scouting to provide you with the best possible hunting location. You will never see the work your guide puts in before a hunt but rest assured we have been preparing for each and every day in the field for weeks in advance.
Honesty: We are more interested in having you back year after year as opposed to making a quick buck off you. If hunting conditions change drastically because of weather or lack of new birds in the area, we will be honest about what you can expect and let you decide whether or not you still wish to hunt or reschedule.
Friendliness: If our success could be summed up in one word, "friendly" would be that word. In an industry made up of arrogant fly fishing and hunting elitists, we have grown from nothing by consistently following the simple principle of, "Just be nice to people."
You might also like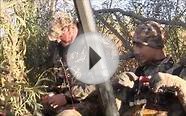 Duck Hunting 2014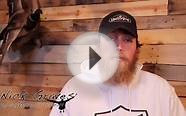 Duck Hunting and Goose Hunting - The 2014-2015 Waterfowl ...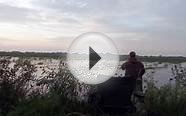 "Texas Teal"- Epic Teal Hunt - 2012-2013 Season - D. Ferg ...
Experimental Duck Hunting Seasons, San Luis Valley, Colorado, 1963-1970, 1975, Wildlife Monographs, Number 46 : pages 1-68 with 10 figures and 50 tables.
Book (The Wildlife Society)