Honeymoon Hunting Trips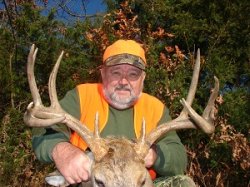 Rain Gear
Compass
Seat Cushion
2 Way Radio
Flash Light
Hunters Safety Card (Firearms Seasons Only)
Boot Dryer Hunting Tag - see above for locations AND A GOOD ATTITUDE!!
Resources
Click to Practice Scoring Whitetail Bucks!!
Click to visit the Missouri Department of Conservation
This testimony that I write about Hickory Hill Hunts is so much more than going on a Northeast Missouri deer hunt for the oppertunity to harvest a big mature Whitetail deer. Of course that was the first reason why I started going in 2005.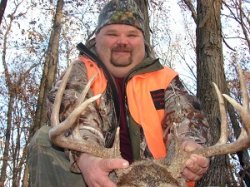 I'll never forget the first time I pulled in and Brad and his family was there to greet me and my hunting buddies. It was awesome because after introducing and getting introduced to each other, brad went straight to camp and pulled out aerial photos and if your like me the only thing on my mind after leaving my family in Georgia was getting in that deer stand. We looked at the plats and cuddie back pics and we made a plan. I'm the type of guy that likes to set up my own stand but it seemed as if the places I wanted to hunt. Brad (owner) had already had 18 ft ladder stands set up in place. I've been hunting for 20 years and have been blessed to harvest some big mature whitetails. I've been to Indiana Illinois Ohio and Kentucky but after my 2006 Missouri deer hunting experience with hickory hill hunts I can't go any where else because of the fellowship and most of all the giant whitetail deer that his property produces it is amazing. I also want you to know that I have not been successful every year but out of the last 5 years I have had multiple oppertunities of harvesting big whitetail and when I say big I mean 150's and up. But as a bow hunter you all know that, it's not as easy as they make it look on Tv. My best experience at hickory hills is brad and his family since day one has treated me just like family. We even see each other throughout the year even when deer and turkey seasons are not in. All I'm asking and trying to say is go checkout this outfitter, they will not disappoint you. It's the trip I count down to every year. Joe Watson
Having been fortunate enough to hunt whitetail deer in states and provinces such as Maine, New York, Maryland, Pennsylvania, and Anticosti Island Quebec, Canada...Last November I traveled to Missouri with my son and our friends to hunt deer with Hickory Hill Hunts in Arbela, Missouri. Owner Brad Wittstock and family welcomed our hunting party with clean and comfortable lodging, excellent food and a great place to deer hunt. Of all the area we've hunted in the past, Hickory Hills ranks #1 for hospitality, deer sightings and game taken. I would truly recommend this Missouri outfitter for your next whitetail deer hunt.Ned George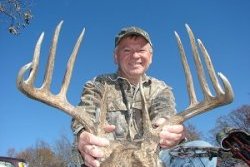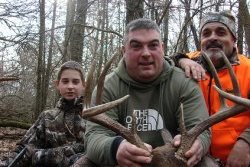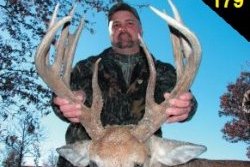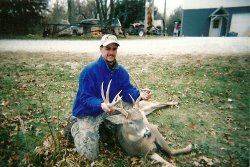 Tula Hats Gardener Hat - Straw L/XL


Sports (Tula Hats)




Lightweight palm material
Wide 4 brim and a stay put sweatband and leather chinstrap
Tested by California Polytechnic State University and awarded the 50+ UPF rating
Cleans easily, dries quickly, and floats
Perfect for picking petunias or setting out on a three-week trip down the Grand Canyon
Popular Q&A