White Water Rafting in the Grand Canyon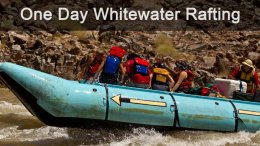 Our One Day White Water Rafting from Flagstaff, AZ takes place on Hualapai Indian Tribal Lands, which are situated in Northern Arizona between Las Vegas and Grand Canyon's South Rim.
Tour Description
White water rafting in the Grand Canyon – have people told you that you can't do it in one day? When you get back from your Grand Canyon vacation, you can tell those people that they're "all wet!" Your One Day – yes, 1 day! – Grand Canyon Rafting Expedition starts at 5.30 AM when Grand Canyon Custom Tours picks you up at your hotel in Flagstaff. After a brief stop in Williams, you'll travel by Luxury Coach up Old Route 66 to Peach Springs, Arizona.
Upon arrival at Hualapai Lodge, you'll undergo a quick check-in and safety briefing. Then – your Grand Canyon rafting adventure begins! You'll descend to the canyon floor on the Diamond Creek Road, the only road to the bottom of the Grand Canyon. You'll see unusual desert plants, towering rock formations and maybe even some wild burros!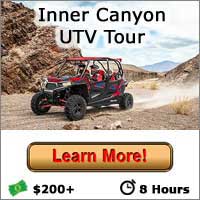 Your Native American river guide will meet you at the Colorado River and help you into your life vests and rain gear before boarding your pontoon boat. Get ready – you'll get wet right away as you hurtle through your first Class III rapid! Half-way through the rapid run, you'll break for a simple hike, and a ladder-assisted climb, into a hidden cave of the Colorado River, where an underground river emerges from the travertine to form a refreshing waterfall.
Back on the river, it's time for more thrills as even more rapids await you and your family! Since the rapids on this section of the river are considered "moderate, " that means that this trip can be enjoyed by children as young as 8. After an invigorating run through more than 20 miles of white water, it's time for a hearty lunch at the riverside.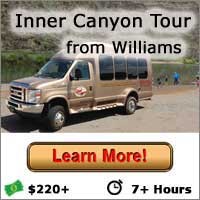 Afterward, the rest of your trip is all about relaxation and enjoying the Arizona sunshine. You'll drift past fluted rock formations and historic Separation Canyon, where 3 members of the first Colorado River expedition of 1869 hiked out of the canyon, and vanished without a trace.
Your final destination on the river is Pearce Ferry. You then board a bus and head back to Hualapai Lodge, where Grand Canyon Custom Tour Luxury Coach is waiting for you for the return trip to Flagstaff Arizona.
Price includes: round-trip transportation from Flagstaff, Arizona; Hualapai Tribal Park entrance fee; lunch and beverages on the river; life vests provided by Hualapai River Runners.
You must bring your own: rain gear, sun protection (hat, sunglasses, sunscreen, etc.), towel, change of dry clothes, waterproof camera (or a camera with a dry bag.)
What is Included:
Pickup at 5:30AM at your Flagstaff, Arizona Hotel
Tour from Williams, Arizona to the Hualapai Lodge in Peach Spring, Arizona
Tour to the Bottom of the Grand Canyon
The ONLY One Day Whitewater Rafting Trip in Grand Canyon
Whitewater Rafting from Diamond Creek to Pearce Ferry
Transportation from Pearce Ferry back to Peach Springs, then back to Flagstaff, Arizona
A 12 Hour plus Tour and a day you will never forget!
Trip duration: 13-15* hours
Reservations: (928) 779-3163
*** NO REFUND for cancelling on the tour – SEE the Travel Insurance Option when Booking this Tour.
You might also like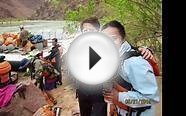 The Grand Canyon White Water Rafting Adventure May 2015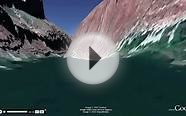 White Water Rafting in the Grand Canyon
Popular Q&A
What type of deer r in colorado?
There is the mule deer in the mountains and the foothills & the wily white tail deer in eastern Colorado.