Colorado Antelope
RELEASE: NEW REPORT DETAILS DECLINE OF DEER, PRONGHORN IN COLORADO, WYOMING
Populations trends are declining for mule deer and pronghorn antelope herds on both sides of the Colorado-Wyoming border and herds may not be able to fully recover unless federal and state agencies act to protect core habitats, according to a report released today by the National Wildlife Federation.
"We are seeing a slow, inexorable decline in populations of both species and a corresponding decline in hunting opportunities in both states, " said Steve Torbit, NWF's regional executive director. "If we are to maintain our native deer and pronghorn populations and our hunting traditions, land managers and wildlife agencies need to address the landscape-wide impacts that undermine the habitat vitality wildlife relies on."
The U.S. Bureau of Land Management, which has jurisdiction over almost all of the West's vast federal lands, has management responsibility that stretch across state lines and over the interior Rocky Mountain West.
"The BLM must recognize the cumulative, landscape-wide impacts of its decisions and that a lease or permit granted in one area or state can directly result in added stress to migrating game herds in an adjacent state, " Torbit said. "The needs of wildlife over the entire landscape need to be fully factored in before permits for oil, gas, wind farms, agricultural practices or any other human activity are permitted."
The report, "Population Status and Trends of Big Game along the Colorado/Wyoming State Line, " was prepared by veteran wildlife biologists John Ellenberger and Gene Byrne. Rather than look at only the most recent data, Byrne and Ellenberger analyzed wildlife agency statistics collected over the past 30 years, including population, hunter harvest and hunting license trends.
Statistics for game management units in both states were reviewed in an area roughly bounded by Interstate 80 on the north, the Green River to the west, U.S. Highway 40 on the south and Laramie, WY and Walden, Co on the east.
"The information we analyzed clearly shows steady population declines in both states for many of the deer and pronghorn herds that we examined, " Ellenberger said.
"We are concerned that at some point, the resiliency of these herds to recover will be lost, creating a situation where we can only expect further declines, " Ellenberger explained. "It is our professional opinion that federal land managers need to consider the full impact their decisions about development will have on our native wildlife or we risk further declines in our wildlife resources.
"Evaluations of impacts to wildlife and wildlife habitat need to be performed at the landscape level, not just localized impacts, " Ellenberger said.
Both Torbit and Ellenberger emphasized that a growing body of peer-reviewed research has shown that the cumulative impacts of energy development, human population growth and agricultural practices have limited the natural resiliency of the habits wildlife need to survive. When natural factors such as periodic drought or disease affect a herd, the human impacts pile on top of each other, becoming "additive." The result can be cumulative, potentially long-term declines.
"When there is a drop in the density of animals in an area that usually results in an increase in the productivity of a herd and the recruitment of young animals" Ellenberger explained. ""If that doesn't occur, then there are serious issues with habitat limitations."
You might also like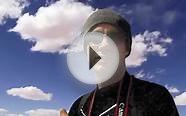 Colorado Horse-shoe bend and Antelope Canyon (AZ)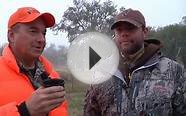 Colorado Antelope Hunt | Pronghorn Antelope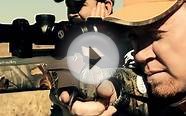 Colorado Antelope Hunting - Backwoods Life 9.10 Promo
Slot Canyons of the Colorado Plateau, Upper Antelope Canyon, Arizona by Daisy Gilardini / Danita Delimont Art Print, Size 24 x 36 inches


Home (Great Art Now)




Print Title: Slot Canyons of the Colorado Plateau, Upper Antelope Canyon, Arizona, Artist: Daisy Gilardini / Danita Delimont
Print Type: Museum Quality Fine Art Print, perfect for framing
Paper Size: 24x36 inches, Image Size: 24x36 inches
Satisfaction Guaranteed - 30 Day, No Questions Asked Return Policy
Made in the USA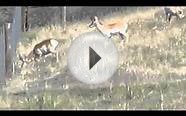 Aurora, Colorado antelope herd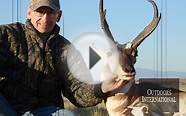 Colorado Antelope Hunts on Private Land in the Eastern Plains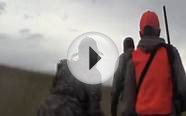 WTA Colorado Outfitter #028_Antelope
Hot Snap-on Arizona Colorado Antelope Canyon Plateau Rock Formations Hard Cover Case/ Protective Case For Iphone 6


CE (GRFUYHP)




Trendy design and comfortable feel
Perfect for daily use--our durable and adaptive TPU design is fingerprint and scratch resistant
Durable & Lightweight DIY case
Slim and form fitted to show the perfect shape of your device.
We also provide custom-made service, if you like you may send your favorite HD pictures to us, we will design it for you.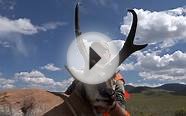 Antelope Hunt Colorado State Wide Tag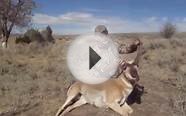 Antelope scoring.. Hunt in Northern Colorado for Antelope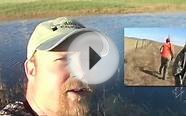 Colorado Rifle Antelope Hunting - AETV 2010 Webisode 14
Popular Q&A
How did everyone do with their Colorado deer and antelope draw?
Colorado uses a preference point system for pronghorn. How long it takes depends on which game unit you are trying to get, and whether you are a state resident or not. Some units, you can be pretty well assured of getting a tag the first time you apply, others (popular or trophy units) may take many years. Easy to draw tags are frequently in poor seasons or units. Most tags are reserved for residents, but can go to non-residents if not enough residents apply.