Game and Wildlife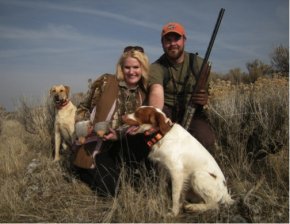 DWR's upland game coordinator shares why he loves this sport.
Jason Robinson is the Upland Game Program Coordinator for UDWR. He has a Master's in wildlife studying greater sage-grouse in Utah's west desert. When Jason isn't at work, you'll find him hunting upland game and big game, and spending time with his wife April and dogs, Trigger and Gauge.
THERE'S NO NEED to persuade the thousands of Utahns who know the heart-stopping thrill of flushing game birds that it's time to start making upland game hunt plans. But if for some reason you do need a little convincing, let me share my list of top five reasons I love to hunt upland game in Utah.
Spending time outdoors with family and friends
I grew up hunting and fishing with my dad and brothers. It was a way to not only do something fun outside, but to build lifelong bonds with one another. Even today, we all get together several times a year and hunt upland game. The pheasant opener is a big deal in our family.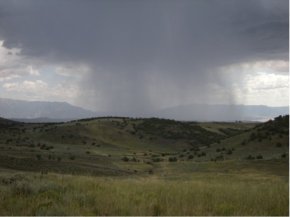 Even better, my wife and little boy join in the fun too. Hunting together strengthens our family relationship and we have a blast doing it. Hunting upland game can be simple and straightforward — perfect for new or young hunters.
Experiencing new places and having new adventures
Life is about the experiences we have. Utah is extremely diverse. I love traveling around the state, finding places I've never been. Upland game hunting gives me a reason to go to new mountain ranges or desert hideaways.
I love having new adventures. I can safely say every hunting trip I have been on was an adventure, some more exciting than others. I believe that most days in our lives are forgotten — I strive to live as many as possible in a way that allows me to remember them ten years for now. There are many hunts stored in my mind's eye from long ago, and each and every time I think of them, I smile. Few things can beat that heart-stopping thrill of a flushing bird in a place I've never been.
Providing healthy food for my family
Wild game meat is a healthy option for my family and me. The fat to protein ratio is very low, meaning the meat is much leaner with more protein. In addition, the meat is all natural and all organic, to steal a few marketing buzz phrases. In the case of freshly harvested wild bird meat, I know exactly where it comes from and that it is truly as natural and organic as you can get.
You might also like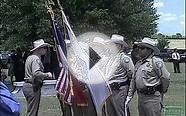 Game Warden Honor Guard - Texas Parks and Wildlife [Official]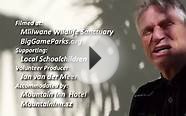 Swaziland WildLife Big Game Nature Parks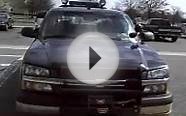 AR Game and Fish Wildlife Officer truck (V06112557.3gp)
Find It Wildlife Game


Toy (Publisher Services Inc (PSI))




For 1 or more players
Comes with check off pad to keep track of found treasures
Age 5+ (younger with reading assistance)
The object of the game is to find each zoo item in the contained adventure
Play for hours with the whole family
Annke C301 720P Digital Game Cam Trail Camera (IP56 Waterproof Hunting Wildlife Monitoring Camera with 48 pcs of no-glow IR 940nm LED, No SD card)


Sports (Annke)




❤ 1 X 720P Digital Camera , 1280 x 720 pixels/30fps with Audio
❤ 48pcs of no-glow IR LED light (making Infra-red LED invisible at night)
❤ Weatherproof IP56durable in quality, perfect fit in nature
❤ Super-long 1 year battery lifesupport for external power supply
❤ Support up to 32G SD card(No SD card/ Battery pre-installed)
Bestok 8210A-C 12MP Digital Infrared Night Vision Outdoor Waterproof Wildlife Cam Scouting Stealth Trail Hunting Game Spy Camera Security Wide Angle + 4G SD Card


Sports (Bestok)




12 Mega Pixels CMOS sensor,Sharp and bright color pictures in daytime and clear black/white pictures at night.Date, time, temperature and moon phase can be stamped...
Ultra low standby power consumption. Extremely long in-field life (in standby mode, up to 3 months with 4 xAA batteries and 6 months with 8 x AA batteries)
Unique side Prep Sensor design provides wider sensing angle and enhances camera s response speed. Perform in the most extreme temperatures from -22°F to 158°F
Compact size (5 ½ x 3 ½ x 2 ½ inches). Well designed to deploy covertly Impressively quick trigger time (1 second).Backpack-looking tree grabber makes mounting and...
Serial Number function enables you to code locations in the photos. This helps multi-camera users identify the location when reviewing the photos.Lockable and password...

Deadly killer Raptor Revenge


Mobile Application (3D Gamax Games)




High Quality and realistic 3D graphics
Realistic wilderness with dynamic run-time
Smooth controls
Soothing sound effects
Fight with other animals
Amazing real wildlife simulator environment

Educational Trivia Card Game - Professor Noggin's Wildlife of North America


Toy (Outset Media)




Encourages kids to learn about wildlife of North America
Includes 30 game cards and a 3 numbered die
Questions in form of trivia, true or false, and multiple choice
Both easy and hard levels of questions keep kids interested, challenged and having fun
For 2 or more players