Rafting the Grand Canyon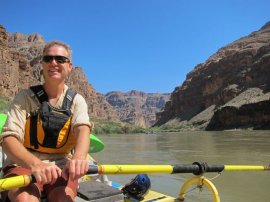 So I just got back from a big adventure… I just spent 10 days rowing my raft down the Colorado River through the Grand Canyon.
(And yes, it was my raft… this was a "private" trip with no guides.)
You see, rafting and kayaking whitewater rivers is a passion of mine – and I've paddled and rowed down all kinds of wildnerness rivers from Arizona to Alaska. But the Grand Canyon is the mother of all river trips in the U.S… and everything down there is on a bigger scale. The canyon is bigger, the trip is longer, and the rapids are bigger.
It's a wilderness trip… once you pull away from the put-in at Lee's Ferry you are on your own. There's no chance to re-supply, and you have to carry EVERYTHING that you need.
And, of course, while you're down there you're completely disconnected – there's no Internet, cell phones, or electricity… which is a FANTASTIC to recharge while you're away from your business. I can guarantee that you won't be checking email.
The trip is 225 miles long (my trips have varied from 10 days to 21 days), and there are hundreds of rapids down there. Many of them are big and burly… and things can get pretty exciting.
It's nice that the rapids gradually get bigger as you go down the river… so you can work your way up to the big ones. If had to deal with Granite or Crystal rapid on the first day… well, that would be terrifying.
So as you go down the river, you gradually gain confidence… and if you're having good runs down the rapids, you might even get a bit of a swagger. And you start feeling like maybe you've earned your stripes.
But lurking down the river at Mile 179 is a problem of a whole different sort… and it's called Lava Falls.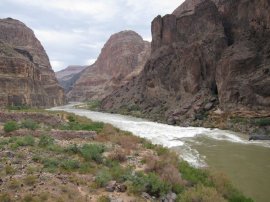 Lava Falls is the most famous (or infamous) rapid in Grand Canyon. You usually hit it on Day 14 or so of your trip… and by then you think you've seen everything. You've heard all the stories about Lava, but you're wondering if it can really live up to all the hype. And then you round a turn in the river… and you hear Lava – a huge, deep, menacing roar. And the sobering thought goes through your head – "we're still a half-mile away from the rapid". Hmmm.
You pull your boat to the shore a couple hundred yards above the rapid so you can scout it… and you climb up to the top of a bluff and take your first look at Lava Falls… and it's instantly very clear that after 179 miles that this is a whole different ballgame.
In all my trips through Lava, I've always had clean runs… but I always have the same thought when I first look at it… "do I really have to run this rapid?"
There's no such thing as a free pass through Lava. You're always going to be flirting with disaster and hitting some big stuff that could flip you (or knock you out of the boat). And the swims in Lava range from "ugly" right up to "completely horrendous".
And on this trip, Lava was looking particularly unfriendly. At first glance there was an obvious channel down the left side… but I knew from past experience that a run that is obvious from the side of the river would be not so obvious at all once I was back down on the river, floating into the rapid.
And the real danger was that my run on the left side would take me right past the edge of the "Ledge Hole"… which was the one single place on the whole 225 miles of river that you didn't want to be…
Think of the Ledge Hole as a 12-foot wave in the ocean, then think about that wave breaking on top of you… and then think of it holding you in place and continuing to break on top of you… with you stuck under the crashing whitewater. That's what the Ledge Hole is like.
I didn't want to be anywhere near the Ledge Hole, but I was going to be rowing my boat right past the very lip of it. That was a VERY unnerving thought. But when you're above Lava Falls, there's only one thing to do after you scout it… go back to your raft, tighten everything down, cinch down your lifejacket extra tight… and then go run the rapid.
As you drift down to the rapid, you can't actually see it. You see a horizon line where the river just seems to drop away – and in fact, it does drop away. The entire river falls 37 feet over the span of a couple hundred yards.
(At one time it was rated by the Guinness Book of World Records as the fastest stretch of navigable water in the world. That was an exaggeration, but still…)
As I approached the rapid, everything began to accelerate. I was scanning the river, trying to pick out where that left-side channel was… and where the Ledge Hole lurked. I was the second boat in our group… and I watched the boat ahead of me drop into the rapid – it completely disappeared over the edge of the horizon line, and I couldn't tell what happened to it.
Then as the current continued to quicken and pull me towards the lip of the rapid – I was maybe 50 feet above the rapid and I finally got a glimpse over the edge…. and right then I knew I was OK… I knew I was on the correct line. The Ledge Hole wouldn't get me this time!
After that it was all a blur – 20 seconds of crashing waves, icy water crashing over the boat, and big hits… at one point I saw the bow of my boat pointing towards the sky… but then we landed safely in the tail waves at the end of the rapid.
The boat behind me wasn't quite as fortunate… the boatman was thown out of the boat – but he was pulled back in quickly and unharmed… and soon we were all celebrating below the rapid.
We were safely below Lava Falls. After many days with stories of Lava carnage lurking in our thoughts… we had passed the test. We pulled over at "Tequila Beach" just a little downstream… all five boats and 16 people – and we were feeling VERY alive at that moment.
High fives were exchanged. Beers were cracked. We were alive below Lava. And that's when I made the classic Grand Canyon toast…
You might also like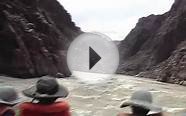 Rafting the Colorado in Grand Canyon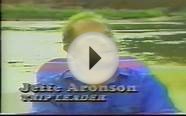 Grand Canyon Rafting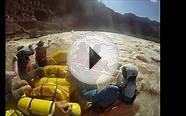 Rafting the Upper Grand Canyon
Black Bear Hunting: The Ultimate Reference


Book (Smith Pubns)




REVIEWS for First Edition
I give this book a 4 paws rating (excellent). It is well written and the subject is thoroughly covered. If I had to only own one book on bear hunting, this would...
Best Black Bear Hunting Book out there! ~ C. Ramirez (Northern California)
Excellent Book! I recommend to hunters of all experience levels. ~ Joseph Classen
A Must Have if you are planning a bear huntDon t go bear hunting without reading this book. ~ Laura (Michigan)
Panegy Men Spring and Autumn Professional Multi Pocket Travels Outdoor Fishing Vest Photography Director Vest Khaki XXXL


Sports (Panegy)




Multi pocket designed to hold everything from tippet to fly boxes and all other gear needed for a full day stream fishing
Zipper front closure,easy to take on and take off.
Great For Safari, Sightseeing, Fishing, Camping, Traveling, Photography or Any Adventure!
Made of high quality polyester,which is firm,durable, not easy to corrode.It is also easy to wash and fast dry.
Asian size is a little smaller,please check the detail information about size in the picture before buying.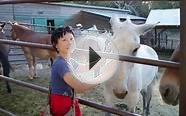 Rafting and Hiking the Grand Canyon 9-2010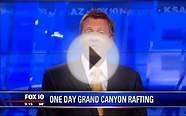 Rafting the Grand Canyon in one day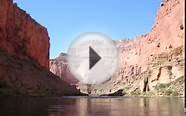 Rafting the Grand Canyon Song
Leading the Conversation: 3 Powerful Communication Strategies to Upgrade Your Image and Improve Your Results When Speaking with Business Leaders About IT (The I.T. Success Series Book 2)


eBooks (Almianna Press)



Rock Me Women's Baken III Suede Waterproof Lace Up Winter High Top Black Snow Boots Size 10 B(M) US


Shoes




1D fulff in about 0.6 , keep your feet warm
Boat styel, look wide in toe, suit for home, office, party, outdoor etc.
Waterproof, dry, skid, wearable
Ultra comfort, stylish look, quality design
Great Crhistmas gift for friends and family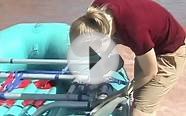 Rafting the Grand Canyon - Documentary of Major Rapids ...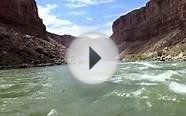 Rafting the Grand Canyon - August 2013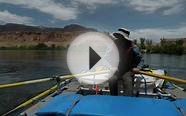 Rafting The Grand Canyon
Popular Q&A