Colorado Elk Camp Outfitters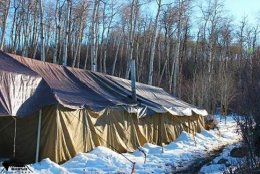 Your Ultimate Wilderness Outfitter
Main Camp
We promise to provide you an authentic outdoor experience, and wish to remind you that we are a true wilderness camp. Our unit is primitive and cannot legally sustain a lodge, but our camp is very comfortable, our food delicious and our view spectacular.
Main camp consists of canvas four-wall tents, all equipped with cots and wood stoves. Two 16' x 24' tents connect to form the main tent, which provides ample room for relaxing and dining.
We maintain two guest tents, each 12' x 14'. They provide plenty of room for you to sleep and store your gear.
Hot showers are available for our guests year round with the exception of November rifle seasons as it tends to freeze.
East Two
This drop camp sits mid-mountain on East Two creek which provides great opportunities to scope elk. Its 14' X 16' tent, cots and foldable chairs make for a comfortable stay while still keeping a low profile on the mountain.
Missouri Crossing
This camp is very similar to East Two, but situated in lower country near a recent burn area. It has proven to be an excellent location during archery season, as the growth from the burn provides rich habitat for elk.
Coal Creek
Coal Creek camp rests on the north side of Kannah Creek, the main water source on our unit. Hidden in an aspen grove near the rimrock country, Coal Creek offers a challenging hunt over steep terrain. However, this steep terrain has historically offered steep rewards.
Drop Camps:
Our drop camps stand at strategic points across the mountain to spread hunting pressure. Adequate pressure creates movement in the elk, reveals the best animals within the herds, and produces the most kill opportunities.
We access all drop camps by horseback and most are less than a five mile ride. The camps, in addition to a tent, are fitted with wood stoves and cots to ensure that your hunt remains dry and comfortable. We do not provide food for our drop camps.
Colorado Mountain Adventures operates under Special Use Permit by the US Forest Service, Colorado Outfitter #2582.
You might also like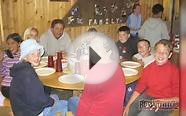 RCOutfitters Elk and Mule Deer Hunting Promotional Video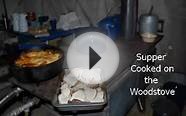 Montana Elk Camp.wmv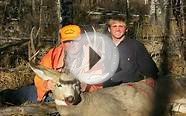 A Trip With Tenderfoot Outfitters, Gunnison Colorado
Hunting Colorado's Biggest Game Bird / How to Hunt Elk / Why Do Elk Bugle? / How to Bugle Like an Elk / Cimarron State Wildlife Area / Piceance State Wildlife Area / The Great Gate Caper (Colorado Outdoors, Volume 30, Number 5, September-October, 1981)
Book (Colorado Division of Wildlife)
Popular Q&A
How is 2009 elk season shaping up in central Colorado? | Yahoo Answers
Not to sound like a downer but most western states general season deer and elk hunts are usually not the most productive nor the most rewarding hunting experience. Colorado has to be the worst, a non res elk tag is over $500.00 last time I bothered to check and the success for bulls is dismal(I know you said cow). You talk about hunting pressure. Unless you have access to private property or horses to get you way back in you are going to see way too many other hunters. We gave up on that type of hunting and now only apply for limited entry tags in Wyoming, Utah, Arizona and Nevada. We d…