Bow hunting for Elk
Our guides are bowhunters who are very knowledgeable and experienced in the Sapphire Mountains and can take clients to appropriate areas where bow hunting is the greatest. We always field dress, cape and pack out any game that has been taken. It is our job to ensure you the best quality hunt anywhere. Hunting is open for either sex Elk, White-Tail Buck or Doe, and Mule Deer Buck by draw.
Two Bear Outfitters embraces the challenges of archery hunting. There is nothing in the world like calling and engaging a trophy bull on their own terms. Over the years we have taken many bulls with persistence and dedication to the art of elk calling. We take special pride in our strategy and work ethics both in the field, and practicing in the off season.
We take our calling seriously and it shows come autumn. Since all the guides are also archery hunters, including the outfitter, we know precisely what it takes to get the bull where we need him. We evaluate our setups, call scenarios, travel routes, feeding areas, and wallow activity after every day afield.
We also take great pride in showing and teaching our hunters whatever they want to know. It is common place for us to explain what we are doing, what we are saying, and why we are making the calls we are. One fully-guided hunt with Two Bear Outfitters can take years off the learning curve for new elk hunters!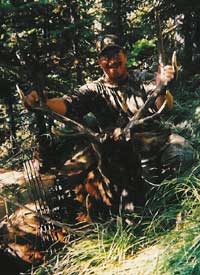 We understand the value of persistence when archery hunting. Many pieces and parts have to come together for a bull to be taken, and we are committed to making that dream a reality. Every outfitter has their own philosophy and culture with regard to archery elk hunting.
At Two Bear Outfitters we believe that aggressive hunting and calling techniques are the most effective. We do not sit on the ridge and "hope" we get a response. We go out and make sure we get a response.
We do not hang around camp and hunt the mornings and evenings, we run ridges dropping locates to find the bulls, and in the midday typically set up on one of the many wallows our area affords.
We are very aggressive elk hunters and believe that concept is fundamental to success in the field. That doesn't mean you have to hike several miles a day, but you do have to be ready to go. It is very common to hear bulls bugling all night right from your tent in camp!
We know that not all archers are prepared for the rigors of ridge running and hole dropping. For those folks who simply cannot physically do that type of hunt, we have many blinds on wallows, and elk action very close to camp. We can accommodate any skill level or physical limitations.
We ask only that we know up front what you think you can do, and we can plan a hunt accordingly. The thrill of taking a huge bull with archery tackle is second to none, and we want all participants to have a great shot at this feeling.
At Two Bear, we spend most of the year talking about, pursuing, or watching elk. When not on the mountain, we are attending seminars, exchanging notes, and talking about calling.
When you pay your hard earned money for a guided archery elk hunt, you deserve to have guides and staff that know precisely what they are doing. You deserve to hunt with professionals who take their job seriously, and have great pride in their calling ability.
While we can't guarantee a trophy bull, we can guarantee that every effort will be given on our clients' behalf. So come and join us and discover the thrill of a high mountain backcountry elk camp. As always, we are willing to talk elk!!
You might also like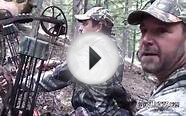 A Magical Morning in the Elk Woods - Bowhunting for Elk ...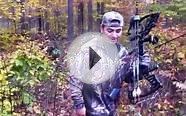 Bow hunting elk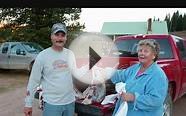 Bow hunt for elk in WYOMING
Elk Ridge ER-134 Gentleman's Knife 3.5-Inch Closed


Sports (Elk Ridge)




Affordable for everyone
Field tested
Made using high quality materials
3.5Closed
2.75Black 440 Stainless Steel Blade
Gold Trim with Black Aluminum Overlay
Includes Gold Pocket Clip
6" I Got a New Coon Dog for My Wife Best Trade I Ever Made.printed vinyl decal sticker for any smooth surface such as windows bumpers laptops or any smooth surface.
Automotive Parts and Accessories (Beach Graphic Pros)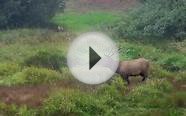 Close But No Cigar - Bow Hunting for a nice Roosevelt Elk ...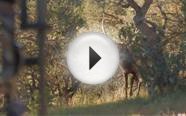 Hunting for Elk with Bow in New Mexico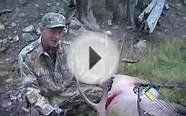 Elk Bow Hunt!
ELK HUNTER Street Sign hunting rifle bow shotgun


Lawn & Patio (SignMission)




Sign Size: 4 x 18
Brand New, Top Quality Sign
Great for Indoors or Outdoors
Proudly Manufactured in the U.S.A.
Makes a Great Gift!

Bushnell Legend Ultra HD Multi-X Reticle Riflescope, 3-9x40mm


Sports (Bushnell)




Ultra-strong, one-piece tube design that allows for a waterproof, fog proof, and shockproof scope
Most versatile 3-9x variable power and Multi X reticle makes it an ideal choice for hunting whitetails, mule deer, elk and other big game species
Features side focus parallax adjustment for adjustable long-range accuracy and a fast-focus eyepiece
ED Prime Extra-Low Dispersion glass, fully multi-coated optics bring vivid clarity and contrast, even in low-light conditions
Lenses are protected by Bushnell s ultra-effective Rain Guard HD for the clearest possible view in the face of foul weather or condensation from your own misguided...

Decal Sticker Deer Elk Hunting Durable Motorbike Speciality waterpro Matte_Silver (12 X 8.98 In)


Art and Craft Supply (___)




Sticker size is 12 X 8,98 inches. Sticker Color is Silver-Matte
Avery, Orajet 60 micron polymeric vinyl with transfer tape. Water Resistance, weather resistant.
Can be applied wet or dry. 6-7 year outdoor rating. Cannot be applied on walls or other porous surface. Stick to any clean smooth surface like glass. Cannot be applied...
New Offer. discount when shoppers purchase 5 or more. Purchase 5 and you will get 6. Purchase 10 and you will get 12. Purchase 20 and you will get 24.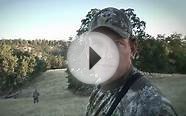 Headhunter Chronicles - Bow hunting giant California elk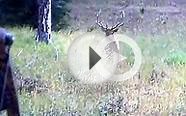 Bow Hunting For Elk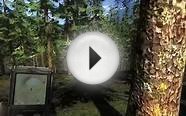 Bow Hunting for Elk. (The Hunter)
Popular Q&A
What is the best compound bow on the market for elk hunting?
There is not one compound bow that is better than another as each has their own good qualities. !
Who holds the kansas state record for elk in bow hunting?
In 2002, Trevor Haddix scored the record Elk by archery. His score was 317 6/8 in Riley County.
Where is the best place to bow hunt for elk in Washington State.
The Mount St. Helens' elk herd is now the largest at 13,000. Yakima's herd is now down to 9,500. Happy hunting :)