Hunting for Elk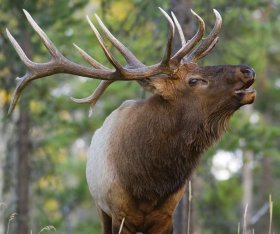 Photo by: Donald M. Jones
If you've killed a mature bull elk, you're among a fortunate few. In Montana, bulls at least seven years old make up one percent of the herd. Access to them is limited by a draw, and in top units the odds of pulling a tag are less than one percent.
The good news: You needn't draw into a trophy unit or kill a record-book bull to succeed as an elk hunter. But you must do a few things right.
When I shot my first bull 40 years ago, one in seven hunters filled their tags. I suspect that's still a fair average estimate across the West. However, private-land outfitters and controlled-access hunts that require years of preference points now skew those figures. Opportunities to shoot elk, on the other hand, are more common these days.
As hunters confess blunders less eagerly than they recount kills, it's hard to know how many elk would fall if hunters made no mistakes. Perhaps the elk keep track.
Elk Lessons
1) Mistake: Chief among failings, according to outfitters, is a hunter's sorry state of physical readiness. Elk country isn't all steep, high, rocky, and strewn with jackstraw timber, but that's often where hunted elk go. Saying "I'm just a little slow" doesn't negate the fact that elk are not slow. They live in big places and cover distance very quickly.
▶ Lesson: At a minimum, walk or jog for several weeks prior to your hunt to get your legs and lungs in the best shape possible.
2) Mistake: Many riflemen shoot poorly without a bench. Over the years, I've muffed several shots that seemed at the time to be too easy to miss. As a guide, I've seen clients drill golf ball–size groups from a rest only to miss beach ball–size vitals with hasty pokes at elk.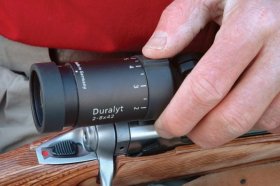 ▶ Lesson: Practice regularly with a paper bull's-eye from sitting, kneeling, and off-hand positions. A .22 makes practice affordable and more comfortable. Determine a "90 percent kill" sight picture, and fire only when you have acquired it.
3) Mistake: Long-range rifles often handicap hunters. Once, before I could stop him, a client crippled a far-off elk when we could have gotten closer. Another fellow who'd zeroed his rifle at 400 yards overshot a bull at 200. Heavy rifles also slow your step, tire you in the hills, and keep you from wanting to venture into the best elk cover.
▶ Lesson: Limit your rifle weight to 9 pounds. Zero at 200 yards; hold center to 250. But most important, always get as close as you can.
4) Mistake: While I'm fond of iron sights, scopes are faster, with elk and reticle appearing in the same plane. But you lose target-acquisition speed, brightness, and field of view when you crank up the magnification. I've killed elk at 300 yards with 3X magnification. High power once cost a client an easy shot when he couldn't find two bulls in his scope as they trotted by at 60 paces.
▶ Lesson: Keep your scope at 3X or 4X. You'll have time to dial up for long shots.
Photo By: Wayne Van Zwoll
You might also like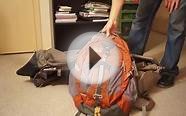 What to Pack for Elk Hunting - Full Gear List Review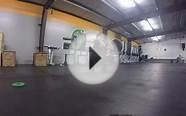 Training Legs for Elk Hunting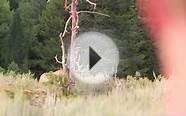 Over the Shoulder Elk Hunting for Giant Bulls
Elk Hunting: Survival Essentials for Hunting Elk - Top 5 North American Places for Trophy Elk Hunting! (Animal Tracking, Fly Fishing, Survival Pantry, ... Rock Climbing, Archery, Dog Training)
eBooks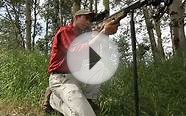 Crossbows For Elk Hunting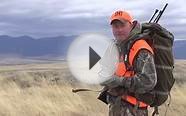 Four Tips For Hunting Post-Rut Elk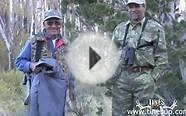 Hunting for a BIG Bull Elk: Join us as we go Hunting For ...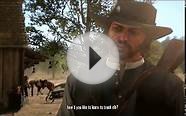 Jack Goes Hunting for Elk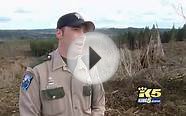 Hunting for Elk Poachers, Washington Game Wardens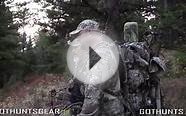 DIY Wyoming Hunting for Archery Elk
Popular Q&A
What animal hunts an elk.
a wolf
but one kick from an elk can break their leg or a rib bone