Hunting Rifles for Elk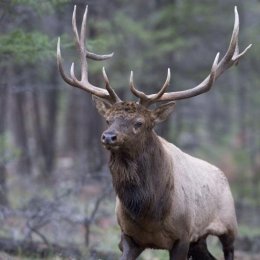 Photo by Donald M. Jones
Elk are big, rugged animals that deserve respect. Underestimate them at your peril. You need a rifle that is as tough and sturdy as they are, that launches a sufficiently large bullet, and that won't let you down when the conditions go to hell—as often happens in the mountains.
1. The Speedster: Sauer 303
The German engineers who designed the Sauer 303 probably wouldn't know a Rocky Mountain elk from a wolverine. They made the 303 with driven boar in mind, but that doesn't prevent this slick semi-auto from being perfekt on dark-timber elk.
The bombproof gas system on the 303 makes it reliable and soft-shooting, even in heavy calibers, and you won't find a big-game rifle that gets back on target faster. The accuracy of the rifle for longer shots is also excellent, which is not a given for semi-autos. It is now available with a tough synthetic stock.
MSRP: $3, 352; sauer.de
2. The Tack Driver: Savage 111 Long Range Hunter
Getting closer than three football-field-lengths from a trophy bull isn't always in the cards. Long shots demand excellent marksmanship, but you also need a rifle that's up to the task. The beefy 8.5-pound Long Range Hunter, built on Savage's accurate 111 action, can help you connect.
In .300 WSM, it comes with a 26-inch barrel to squeeze maximum velocity from the round. The cheekpiece adjusts to establish proper comb height, and the AccuTrigger ensures that the shot starts with a clean trigger break.
MSRP: $1, 136; savagearms.com
3. The Feather: Weatherby Vanguard Series 2 Backcountry
Elk country isn't for the faint of heart. The mountains love nothing more than reducing a grown man to a mass of quivering jelly. Trimming your kit by even a few pounds can make a huge difference. The new Backcountry by Weatherby helps lighten the load without compromising accuracy. Unscoped, the rifle is about 6 ¾ pounds, making it handy and comfortable to carry. Built on the excellent Vanguard 2 action, it comes with a 3-shot-group sub-MOA guarantee.
MSRP: $1, 429; weatherby.com
4. The Bargain: Tikka T3 Lite Stainless
The Tikka is the scrappy little brother in the Sako/Beretta family of rifles. It isn't as refined as its siblings, but it can do everything they can at a fraction of the cost. In big-game calibers, it has a 3 + 1 capacity and is fed from a detachable box magazine. The rifle's trim lines and moderate weight (6 pounds 3 ounces) make it easy to hump through elk country, and the stainless-steel metal helps resist corrosion. The synthetic stock, like the rest of the rifle, is basic and functional.
You might also like
Rifle Elk Hunting With Ray Milligan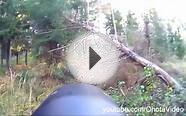 Hunting for elk optical sight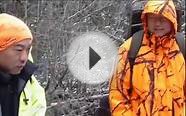 O.H.O 2014 Rifle Elk Hunting
The Great Hunt for Beginners: Ultimate Handbook to Tracking & Hunting, Deer, Moose, and Elk In Any Terrain! ((Moose, Elk, Deer, Guns, Rifles, Hunting, ... Hunting Tactics, Animals, Weapons)
eBooks
Elk Murder


Mobile Application (Duffy Games)




Cute, harmless, loveable wapiti to shoot at
10 levels of increasing difficulty
Upbeat original soundtrack
Leaderboards for high scores and level completion times
Humor, wit, and an ironic embedded anti-hunting message arising from gameplay-narrative dissonance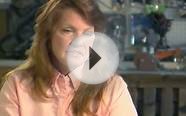 Rifle Elk Hunting at The Timbers at Chama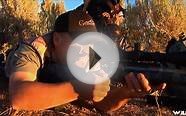 Hunting Utah Bull Elk With Sniper Rifle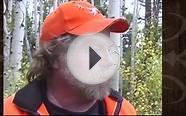 Utah Rifle Elk Hunt for Giant Bull - Mel Helm - MossBack
Buckle Rage Mens Mountain Elk Hunting Country Wilderness Oval Belt Buckle Bronze


Apparel (Buckle Rage)




Mountain Elk Design
Oval Belt Buckle Frame
Fits A Standard 1.5 Snap On Belt
Perfect Addition To Anyone s Wardrobe
Dimensions - 2 x 3

Hunting Season Special 10X42 30mm Tube Rifle Scope for Elk, Bear, Moose, Deer, Hog Big Game Hunting Fit 308win 30-06 270win 300wm 338wm


Sports (SKW Opical Technology)




Completely Sealed and Nitrogen Filled, Shockproof, Fogproof and Rainproof
Passed 1200G/4 times test and can take up to 1500G peak recoil impact
Can take recoil for all major caliber hunting rifles and long distance rifles
MOA Reticle, wide Field of View
Precise 1/4 MOA Click Value for Windage and Elevation Adjustment

3D Hunting: Alaskan Hunt


Mobile Application (Machineworks Northwest LLC)




* * *Now with three new weapons! * * *
*
Realistic, 3D modeled Deer, Elk and Bear!
Killer 3D graphics!
Unlock new weapons including rifles, scoped rifles and a compound bow!
Fire at will from your tree stand and harvest skins to upgrade your gear and weaponry
Automatic bullet cam adds pulse pounding excitement -follow the bullet s path to its destination
Damage mapping shows you the exact blood marks on your prey
Hunt endlessly, from dawn to dusk
Earn skinz to get tags, guns and gear!