Hunting, Mule Deer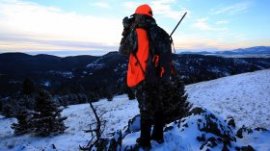 The Boddington Experience follows veteran outdoor writer, television personality, and international hunter Craig Boddington & family in exciting destinations both close to home and around the globe! Today's blog features Erin Throckmorton's experience helping Brittany Boddington on her first mule deer hunt in Montana. Be sure to tune in for The Boddington Experience Tuesdays at 7:00PM ET to watch this rewarding DIY hunt.
My name is Erin Throckmorton. I am a 4th generation Montanan who grew up on a horse ranch in the small town of Belt, Montana. I began hunting and fishing with my parents at a very young age. Big game hunting soon became a passion of mine; it's as big of part of who I am today. I've been able to continue this family tradition, and have been hunting and fishing with my two boys, Bryce and Cameron, for over 16 years now. We've been on hunts for elk, deer, moose, mountain goat, bighorn sheep, pronghorn, bear, and even hunted in Africa. It's a way of life for us.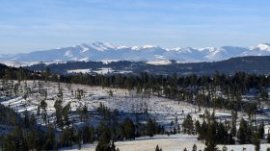 I was asked to help with a mule deer hunt with Brittany Boddington, for her show The Boddington Experience, by the show's producer, Conrad Evarts. He and I have been friends for a while and he knew that my knowledge of mule deer hunting would be beneficial. The rut was in full swing, we had just had a fresh blanket of new snow, and the temperatures were down around -12 below zero. Everything was set up for a perfect hunt.
I took Brittany to a spot that has frequently held good mule deer numbers. She and I looked over the country and I told her that I felt her best bet was to hike up a small ridge and still hunt the pockets of scattered timber. I felt if she kept the wind in her face and moved slowly, she would be successful.
I waited in the truck, glassing the sage brush bottoms, while Brittany hunted. The deer movement was good with the cold temperatures, and I glassed quite a few mule deer, but couldn't locate any bucks with any size to them. It was only about 90 minutes later when Brittany showed up at the truck. I could tell from the smile on her face she was successful.
She led me up a ridge and took me to the buck she had shot. It was a GREAT buck. 4×4, and 27" wide. An incredible deer, especially for her first mule deer ever. We took some pictures, gutted it out, and dragged it back to the truck. We headed back towards town to have the deer checked with the local game check station. On the way into town, we were pleasantly surprised to see a bunch of big horn sheep down from the cliffs. We watched them and photographed them for a while.
You might also like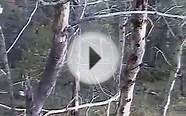 MULE DEER HUNTING 2005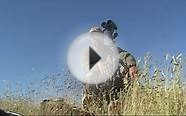 2010 Arizona Mule Deer Hunting! NO EXCUSES! Episode #4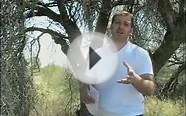 Mule Deer Hunting, muleys
ARABIA: Arabs hunting Ostriches on horseback with stick (Edward Orme) , 1814


Home (Shipping by airmail from UK: items normally reach US addresses within a few days but can take longer)




Caption below print: Arabs hunting Ostriches
Condition: Good; suitable for framing. However, please note: Explanatory notes, which were published as a separate text page, will be supplied with the print. Please...
Size: 12.5 x 17.5cm, 5 x 6.75 inches (Small)
Type & Age: Year printed 1814. Antique aquatint print with original hand colouring, borders and wide margins
Verso: There is nothing printed on the reverse side, which is plain
Photo Jigsaw Puzzle Of Hunting/deer From Boat


Home (Prints Online)




PHOTO JIGSAW PUZZLE You are purchasing one Photo Puzzle (252 Pieces). Estimated image size 356x254mm
10x14 252 Piece Puzzle comes with loose pieces in a designer box with your photo on top. The box is sized to fit most mail boxes. Great gift for kids, grandparents...
Artwork Description Three Indian men in a boat, and a companion on horseback, hunt deer with bow-and-arrow, sword and spear.
For any queries regarding this choice of artwork please contact Prints Online. Image (c) Mary Evans Picture Library 2015 -
To view this image on other products please search for code 606092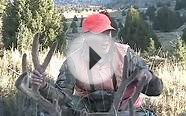 Action Packed Hunting Highlights, Mule Deer Hunting, Elk ...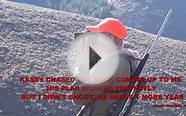 MULE DEER HUNTING 2013
How to Land a Top-Paying Horseback riding instructors Job: Your Complete Guide to Opportunities, Resumes and Cover Letters, Interviews, Salaries, Promotions, What to Expect From Recruiters and More


Book (tebbo)



Female Urination Device - Go P in Style, Girl - PUD Women Pee Standing Up Funnel


Health and Beauty (JC Importing)




DISCREET, LIGHT & DURABLE - The PThing fits in the palm of your hand & is lighter than a change purse. Made of durable, medical grade plastic, your PThing...
100% SATISFACTION GUARANTEE - If you do not find that the PThing becomes the device that you can t live without when you re outdoors, and if you don t think it...
REMOVE THE HASSLE AND EMBARRASSMENT OF SQUATTING IN FRONT OF OTHERS - The PThing allows you to discreetly and quietly sneak away and pee without anybody noticing...
STORE EASILY, CLEAN AND NEAT - Put away your PThing in just seconds and forget it s even tucked in your bag. No leftover residue, no wetness - just wipe off your...
ENJOY THE FREEDOM IN SO MANY SITUATIONS - Great for camping, running, cycling, hiking, climbing, mountaineering, geocaching, canoeing, fishing, scuba diving, sailing...

Serene Christmas Mens Warm Style Fur Lining Fashion Sneakers(7.5 D(M)US, Black)


Shoes




manmade sole
Imported material
warm and comfortabele
fur lining,winter style
upper leather