Colorado State Wildlife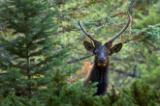 © Mac Stone Colorado State Wildlife Action Plan Featured Image
In order to direct limited conservation resources toward the greatest need for Colorado's wildlife, the Colorado Division of Wildlife developed the Colorado Wildlife Action Plan. This Plan, prepared through a rigorous process of coordination with partners and stakeholders, identifies conservation priorities on three levels: habitats, watersheds, and focus areas.
Priority Habitats
In developing Colorado's State Wildlife Action Plan (SWAP), CDOW biologists identified those habitats within the state that warrant a higher sense of conservation urgency. The High Priority Habitats map depicts those habitats as represented by Southwest Regional GAP (SWReGAP) landcover classes. Once the SWAP high priority habitats were identified by biologists from CDOW, these habitats were then crosswalked to their equivalent SWReGAP ecological systems, and these systems were extracted from the landcover dataset to produce the High Priority Habitats map. The State Wildlife Action Plan's (SWAPs) high priority habitats data help users understand which habitats in the state warrant a higher sense of conservation urgency. These habitats are of conservation concern because they are declining in extent or condition, threats are high, and/or they support species of greatest conservation concern.
Priority Watersheds
High Priority Watersheds data depict general patterns of distribution and concentration for the 19 fish species identified as Tier 1 Species of Greatest Conservation Need in Colorado's State Wildlife Action Plan. These data were derived from CDOW's aquatic species database, which includes information from CDOW field personnel, field observations, creel surveys, sampling, and other non-CDOW sources (U.S. Fish and Wildlife Service, Bureau of Land Management, and U.S. Forest Service). The areas displayed within this dataset do not cover all critical aquatic waters within the state. Rather, they represent species richness based on general occurrence and distribution of Tier 1 fish species per USGS National Hydrological Dataset (NHD) broken up by HUC units at level 10. This dataset represents the best available, publically distributable data for these species at this time. The fish species represented by this dataset are: Arkansas darter, bonytail chub, brassy minnow, Colorado pikeminnow, Colorado River cutthroat trout, common shiner, greenback cutthroat trout, humpback chub, lake chub, northern redbelly dace, plains minnow, plains orangethroat darter, razorback sucker, Rio Grande chub, Rio Grande cutthroat trout, Rio Grande sucker, roundtail chub, southern redbelly dace, suckermouth minnow. The State Wildlife Action Plan's High Priority Watersheds data help users understand which watersheds in the state warrant a higher sense of conservation urgency. These watersheds are of conservation concern because they support the most at-risk fish species in the state. Several of these species are federally listed.
You might also like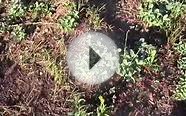 State Forrest State Park, Colorado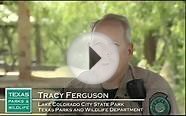 Lake Colorado City State Park, Texas [Official]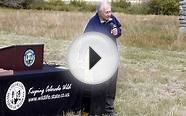 Cline Ranch State Wildlife Area History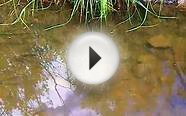 Brook Trout in Beaver Pond at Alma State Wildlife Area ...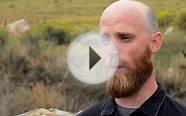 Colorado State University Goes to Bat for Threatened Species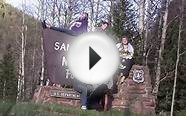 Wildlife in Colorado
Popular Q&A
What is the state wildlife of the state of Florida?
Florida's state bird is the Northern Mockingbird, state flower is the Orange Blossom, and one of it's state fish is the Large mouth bass. If you want to get down to all of the wildlife and details, then find all you need at