Inexpensive Hunting Trips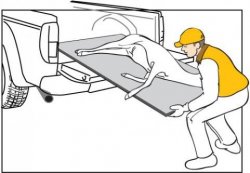 Keep reading to learn all about some inexpensive deer hunting gear essentials.
While having good equipment can sometimes make the difference between success and failure on a hunt, it's really easy to spend a bunch of money on gear these days. However, it's not necessary to spend a fortune on deer hunting gear in order to have a successful deer season. Fortunately, there are some good pieces of deer hunting gear available for a reasonable amount of money that can really make your life easier on a deer hunt. Read on to learn about 4 inexpensive deer hunting gear essentials that you need to have for this deer season.
Sheet of Plywood
Loading a deer into the back of a pickup truck, especially without help from another person, can be extremely difficult. However, something as simple as a single sheet of plywood can make loading that deer much easier on your back. Not only is a sheet of plywood useful and relatively inexpensive, but it also doesn't take up much space in the bed of your truck, making it a perfect addition to this list of inexpensive deer hunting gear essentials.

Simply drop the truck's tailgate and use the plywood to make a ramp between the tailgate and the ground. Slide the deer (or hog, bear, etc.) as far up the plywood as you can. Then, using your legs, lift up the lower end of the plywood and slide it into the truck.
Butt Out
Made by Hunter's Specialties, the Butt Out tool is a simple, lightweight, inexpensive, and effective tool for helping you field dress your deer. By inserting it into the animal's anus and twisting, the Butt Out tool enables the hunter to quickly detach the anal alimentary canal from a deer. This eliminates the need for the tedious and difficult chore of removing it from the animal by cutting around it with a knife. Used properly, it not only makes the process much easier and simpler, but it also greatly reduces your chances of contaminating the animal's meat with its waste as well.
ThermaCell
For those who hunt in areas with lots of mosquitoes, especially early season deer hunters down south, the ThermaCell is a must have item on this list of inexpensive deer hunting gear essentials. I've spent a lot of time hunting in the Georgia swamps and I have never found another piece of gear that works as well against mosquitoes as the ThermaCell.
It is very reasonably priced, lightweight, and is extremely effective against mosquitoes and other biting insects. It is also odor free and I've used it extensively on hunting trips without it disturbing deer or other wildlife. The only downside of the ThermaCell is the fact that it works best if you are stationary, making it less ideally suited for still hunting.
Paracord
Also known as Parachute Cord or 550 cord, paracord was originally used as the suspension lines for military parachutes. However, paracord is now extensively used in the hunting and outdoor communities. It is an extremely versatile piece of hunting gear that can be used for a wide variety of applications including, but not limited to securing cargo, replacing boot or shoe laces, serving as emergency fishing line, or hoisting game for skinning.
Paracord is inexpensive, lightweight, and easy to carry. It is also an item on this list of inexpensive deer hunting gear essentials that you should carry on every hunting trip. Fortunately, there are even bracelets made out of woven paracord that you can wear so you will always have some with you.
You might also like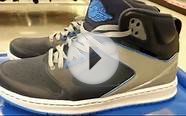 A Trip To Ross- Hunting For Some Steals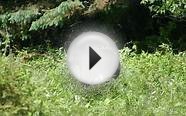 4 of the Best Hunting Trips in Ontario - Northern Ontario ...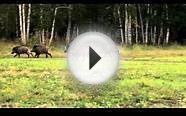 Sladkovo, best hunting trips
Hazard 4 Reveille Rugged Grooming Kit/Heavy-Duty Toiletry Bag, Black


Sports (hazard 4)




Perfectly sized dimensions for extended trips away, rounded corner design for snag-free in-out from luggage & wide-opening main compartment
Large side-pocket for separating shavers, tooth brushes, etc. Elastic loop & pocket organizers inside & clear window inside on flap
Swiveling steel suspension-hook to hang above surfaces, carry-handle for easy grab-and-go, large, easy-access front pocket for frequently needed items
Two flat-zippered pockets for sewing kits, pills, etc. PAL s compatible loops on bottom for attaching small pouches & silent YKK zippers
Main Material: DuPont(R) 1D Cordura(R)
Golden Power Fiberglass Practice/hunting Arrows W/changeable Point for Compound Bow 32" Inches, 12 Arrows


Sports (Golden Power)




Shaft Material: Glassfiber
high quality fiberglass standard target practice arrows for compound bow. Nocked, fletched, tipped and ready to shoot. Pls note the arrows are suitable for Compound...
For draw weight up to 55LBS
Colored plastic fletching & nock. Changeble steel bullet tip perfect for target practice & beginners.
Extraordinary durability for extended use. Most recommended targets: Styrofoam / synthetic.
PEGGYNCO Cyber Monday Outdoor Backpack with Multi-compartment for Camping Hiking Traveling Color Blue


Sports (PEGGYNCO)




Imported. Made in China.
LARGE CAPACITY. LIGHTWEIGHT. ADJUSTABLE SHOULDER STRAPS.
Very suitable for outdoor activities, such as camping, hiking, cycling, traveling and more.
Multi-compartment to store daily accessories. Two small front zipper pockets to store small items and two side elastic pocket to hold water bottle or umbrella.
The backpack is ultra-durable due to high quality of water-resistant nylon fabric. Best gif for birthday, Christmas.

Igloo Quick and Cool 150-Quart Cooler


Sports (Igloo)




Quick-access hatch lets you grab food or drinks without allowing cold air to escape UV inhibitors in body and lid guard against sun damage
Stain- and odor-resistant liner keeps beverages and food fresh Threaded drain plug for hose hook-up
Ideal for outdoor and sporting events, camping, tailgating, patio-parties, and hunting trips Holds 248 twelve-ounce cans or multiple upright 2-liter bottles
Keeps ice cold for 7 days Dual snap-fit cooler lid latches securely
Reinforced swing-up handles with tie-down loop feature

Unisex Outdoor Sun Bucket Boonie hat With Durable Mesh Lining and Hidden Stowable Neck Flap - 50 UPF-UV Sun Protection (Khaki)


Apparel




Easily Accessible Neck Guard Flap Hidden under the brim of the hat - stows away to hidden compartment when not in use
Two adjustable Drawstrings, One located by the head portion, One by the chin, for a tailor made fit, especially on Windy days
Lightweight Nylon, with mesh vents on the sides and a hidden zipper located on the top of the Bucket to allow for even more scalp breathability
Moisture wicking strip located on the interior catches and absorbs excess perspiration
Unisex | One Size Fits Most | Foldable for easy convenient storage