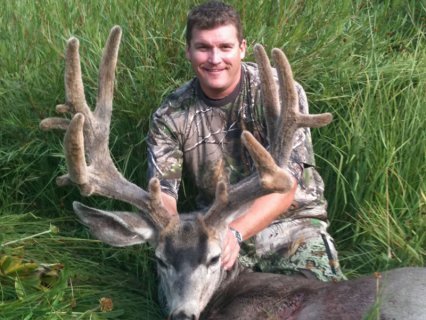 Colorado Mule Deer season
Hunting Area: Units 64/65, 85, 133 & 134. Mountains are breathtaking and beautiful with elevation between 6500 to 8500 feet.
Trophy Quality: Bull Elk are taken each year that score over 300. In 2013, one hunter has taken a 357 class bull and several have been seen on our ranches that are over the 380 class. Mule deer trophy bucks taken have been ranging from 160 to 200 class and continue to improve each year.
Rifle & Shot Opportunity: Last year opportunity rates ran 70% on elk and 100% on mule deer. Shots are often 100 to 300 yards. Sight rifles dead on at 200 yards. 7MM or 300 magnum calibers are best.
Drawings: 1st & 4th Elk rifle seasons are done by draw, 2nd and 3rd rifle seasons you can get your tag over the counter. Deer is a draw and can only be hunted 2nd and 3rd rifle seasons only. Deadlines for drawing are in early April.
Do-it-Yourself Colorado Elk Hunting
Our private ranches have been producing many trophy bulls in the 300 to 350 class. Bow and muzzleloader hunters can expect to see large herds of elk grouped together in full rut in September. First season, early October, elk only rifle hunters will be hunting the post rut with excellent opportunity of hearing a trophy bull bugle. The first season is a 5-day hunt. Hunters must apply for a tag early. The second and third seasons are 9 day hunts with bull tags available over the counter. Elk will be gathering up in smaller groups during this time. Our fourth season hunts are in mid-November with elk migrating to lower country. This is a popular hunt. Hunters must apply for this tag early.
You might also like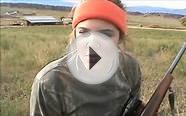 2015 Colorado Mule Deer Hunt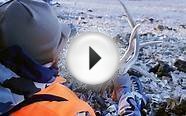 COLORADO MULE DEER RUT HUNT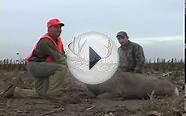 Rifle Mule Deer Hunt Darren Kolbe Eastern Colorado