Hunting Outfitter Reviews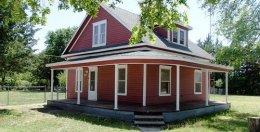 The night before my April turkey hunt with Mike I sustained a major leg injury putting me on crutches and unable to hunt, talk about a downer. Finally, over a month later I was off my crutches and gave Mike a call to see if there was still a chance he could squeeze me in for the last week of the Kansas turkey season. Being the gracious host that he is, Mike said "No problem, get down here on Monday and we will go find some turkeys"!
Knowing that Mike had already harvested 35 gobblers this season, I was a little concerned that there might now be many left on his properties, but Mike assured me that he had not been skunked for as many years as he could remember and he wasn't about to start with me. That boosted my confidence quite a bit. I sure the heck didn't want to be the one that broke the streak that's for sure.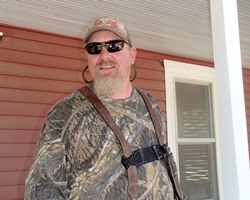 I pulled into Mike's driveway in the great town of Woodston, Kansas (located in the north central region of the state) just after noon on a gorgeous Monday afternoon. I was expecting to get settled in and have a chance to see a few of Mike's properties and maybe get out for a late afternoon scouting mission to put a few Rio's to bed for the next morning. Boy was I wrong. As soon as I pulled in, Mike showed me to my room and asked me how long it would take me to get ready to hunt. I said I could be ready in about 15 minutes if need be. He said he was going to get his truck ready and to put my gear in the back ASAP and we were off….
Always up for an adventure and not wanting to sit around anyway, this was great but I wasn't quite sure what Mike had on his agenda being mid-afternoon on a hot and sunny late May day.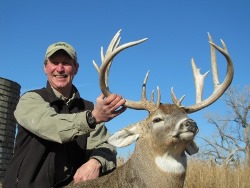 Mike said that being I was the last turkey hunter in camp and with the major drought in the area over the past 24 months, the turkey population, along with many of the upland birds and whitetails in some areas, were down this year.
So we had our work cut out for us. Mike also informed me that "This Ain't Your Grandpa's Turkey Hunt", whatever that meant. Being that it was late in the day we started driving the back roads looking for Toms strutting out in the fields and along the tree lines. I asked Mike how many acres we had to hunt? He pointed with his finger in a big circle and said 35 miles in every direction. Wow!
Mike has a much different way of running his outfitting business than most and I would come to appreciate all of the hard work he puts in year round. Being that Mike is a FULL TIME outfitter for turkeys and whitetails, he does not have another job.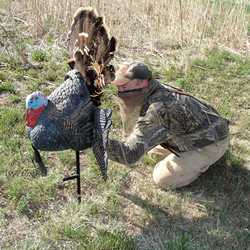 His entire year is devoted to scouting out every area within a 70 square mile radius around his house. He also enjoys building and maintaining his landowner relationships with all of the farmers in the area. Mike is basically a hired hand for anyone in the area, free of charge. If you are a farmer in need, in the 7 month off season, Mike is your man! From the moment we got into the truck, Mike's phone was ringing off the hook from his landowners who needed help with this or that. I could see how Mike was serious when he said we have the ability to hunt almost any field in a 35 mile radius, in any direction of his home.
Right off the bat we spotted a hen in a tree line not far from his home, but she was all alone so we kept moving. We first headed south and hit up a couple "Hot Spots" Mike had been seeing turkeys in over the last...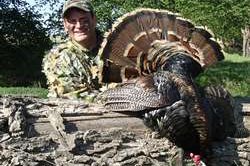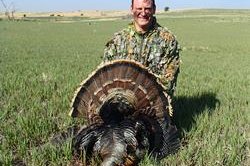 You might also like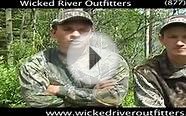 Wicked River Outfitters - Big Game Hunting Outfitter in BC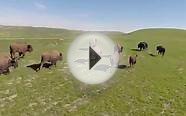 Bitterwater Outfitters Drone footage of a hunt | hunting ...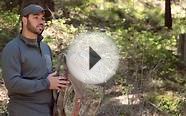 Easton Outfitters Pickup Hunting Pack
Winbest Pro Edition Metal Detector by BARSKA


Sports (Barska)




Features two operation modes for custom detecting
All-metal mode searches for different types of metal with auto ground balance and high sensitivity
Disc Modes searches by discriminating what kind of metal is being detected
Preset ground balance to adjust to different terrain
Adjustable stem from 15.5 to 25 inches
Adjustable arm rest
Can be used with headphones for privacy
View meter swings to the right when unit detects any metal
6.5-inch waterproof search coil allows you to search in shallow water
1-year limited warranty
Foodsaver T000-03450 Game Saver


Sports (Foodsaver)




Hands free operation,
easy clean drip tray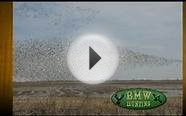 Outfitter Review BMW Hunting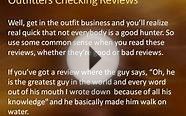 Choosing a Hunting Outfitter: Checking Reviews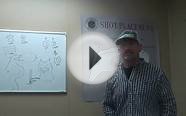 Bitterwater Outfitters Hunting School Reviews 805-610-4521
Epic HD Action Camera


Sports (Epic Pov Cameras)




1920 x 1080P HD digital video with audio (5 setting): 1080P @ 30FPS, 960P @ 30FPS, 720P @ 60FPS, 720P @ 30 FPS, WVGA @ 30FPS, Adjustable still image (8.0/ 5.0 3...
Multiple mount applications, 168° diagonal view angle, Flip Mode & Adjustable 10/30 second self timer
Video preview / review with EPIC Viewer (sold separately) and Auto balance/expose image quality control
32 GB SD Card compatible and Operates on 3 cell batteries
Kit Includes:1 - Strap mount2 - Strap12 and 24 long 2 - Contoured adhesive mounts 1 - Elbow mount 3 - Energizer® lithium batteries

Competition Electronics ProChrono Digital Chronograph


Sports (Competition Electronics)




Upper and lower handguards
Blank inserts for when rails are not in use
Non-slip handle
Color is desert tan
Limited lifetime warranty

BARSKA Mini Biometric Safe


Sports (Barska)




Compact biometrict fingerprint safe
Pre-drilled holes allow the safe to be mounted into a wall, onto a shelf or counter top
Can hold up to 30 fingerprints of registered users
Popular Q&A