Drop camps Elk hunts
We are a full time Colorado outfitting business that has been outfitting for over 30 years. We are a registered, bonded, insured, and permitted Colorado Outfitting Business that specializes in Outfitted Drop Camps for elk and deer in
units 47, 444, 44, and 45.
We offer top quality hunts and personalized service in some of the best elk and mule deer country in Colorado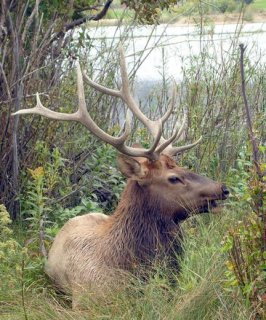 All of our camps are accessed by horseback and pack string. The camps are located in wilderness areas, proposed wilderness areas, or areas that are very remote and not easily accessible. There are
NO
roads or ATV trails near our camps. The camps are fully outfitted with a wood stove, propane stove, cots, chairs, table, cooking utensils, pots, pans, dishes, firewood etc. We will check our camps every two to three days and pack out your game to your vehicle or cold storage. Our drop camp rates DO NOT include food, sleeping bag, personal gear, hunting license fees, field preparation of game, meat processing, taxidermy fees, or shipping.
No horses will be left in camp.
Equal Opportunity Service Provider
Operating under special use permit from the White River National Forest.
License # 200
1631 County Rd. 293
Rifle, Colorado 81650
(970) 625-0234
(Dec. 1 to May 15) 810 Lime Creek Rd.
Meredith, Colorado 81642
(970) 927-2870
(May 15 to Dec. 1)
You might also like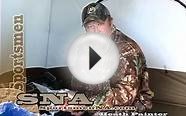 Heath Painter gives Drop Camp Tip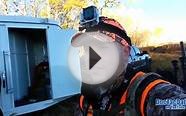 875 Yard Elk Kill - .308 Win - Long Range Elk Hunt 2014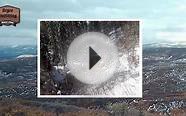 Elk Hunting Outfitter in Delta CO, Bryce Outfitting
River's Edge Welcome to Duck Camp, Drop On In Embossed Tin Sign, X-Large/12x17-Inch


Sports (River's Edge Products)




Extra Large 12 x17 Tin Sign with Embossed features
Constructed of 30 Gauge Steel with rolled edges and rounded corners
Durable, weather resistant finish for long lasting wear in any environment
Pre-punched corner screw holes for easy mounting
Makes a great gift or fun addition to any decor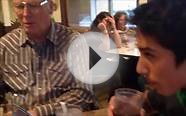 2014 colorado rifle elk hunt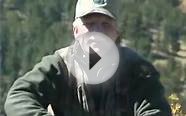 Colorado Elk Hunt Estes Park Outfitters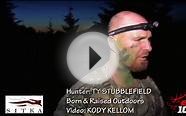 Elk101.com Webisode #26 - Ty Stubblefield Elk Hunt
Primos Bloodhunter HD Shadow Free Blood Tracking Light


Sports (Bushnell)




Quality materials used for all primos products
100 percent designed and tested for the toughest situations and environments
Whether you are a professional, recreational user, or even casual, primos will fit the mold for all types of people
State of the art blood tracking technology powered by intense 600 Lumen CREE XM LEDs
Makes blood visible in all types of terrain
2 power settings - intense HD tracking and low illumination
Flat handle design for comfort and carry
Comes with Cardura holster with belt straps and 4 CR123 batteries

Accunock X-Nock Size .202" - .204" (Blue Body-Orange Insert)


Sports (Accunock)




12 X size Accunocks .202 -204
Improves Accuracy, Reduces string wear, Reduces bow vibration
Inner nock drops away into the outer nock when fired allowing for a drag free arrow release EVERY SHOT!
Holds to the string even when doing multiple draw cycles before a shot
Acts as a silencer for your arrows. Made in the USA
Popular Q&A
Sad Story W/Questions About Deer...Colorado DOW Employees Highly Suggested.? | Yahoo Answers
answers from a seasoned hunter, in order of question.
1). no, it's not illegal . the state just picks them up and turns them into fertilizer anyway.
2). although not an extremely common thing, deer often have more than one fawn, as usually only 1 in 4 fawns make it past the first 2 years.
and 3). shouldn't have any reprocussions. in fact, he was saving the highway service people some work, as that's less roadkill for them to clean up.
hope this helps.