Elk hunting Ranch in Colorado

This is a perfect place for corporate Colorado elk hunting trips, or large groups.
Within a stone's throw of Steamboat Springs, Colorado lies this premier Colorado elk hunting lodge and preserve. One might argue that elk hunting doesn't get much better than this. This operation is well run, with a strong resident herd.
Upper-end bulls over 400 inches can be very challenging to harvest because of the size of the property and the fact that many of these bulls grew up on this property.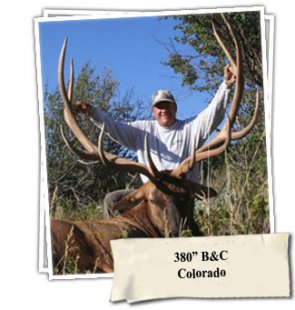 Start Planning Your Hunt Request Prices
With literally thousands of acres, elk hunters would never realize that they were elk hunting in a high fence park… and that is precisely how they want their trophy bull program to be. You will never find anything like it, and you certainly won't feel as though you are hunting in a high fence area. Even the elk don't know the difference as they live and breed naturally within this huge, well managed sanctuary. Hunt World Class monster bulls through canyons, dark forests, open meadows, wallows, streams & ponds.
Most elk hunting is spot and stalk with multiple encounters for hunters on each trip out. A typical hunting day is wake up to a light breakfast head out for the morning hunt for approximately 4 hours, return to the lodge during the middle part of the day for lunch and relaxing.
If you would like you can fish the lake at the lodge or one of the many lakes around the ranch during this time of day. Guided Fishing of the Williams fork river, sporting clays, horseback riding or message are also available from the ala carte activities menu.
Afternoon hunts are usually the last 3.5-4 hours of the day depending on time of year and temperature of the day. During the early season hunts afternoon hunts are conducted over waterhole stands if necessary.
There is a 100% opportunity/success rate
You will be hunting for trophy bulls ranging from 325″ to 425″+ B&C depending on your budget




You might also like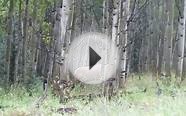 2015 trophy elk hunt bull basin ranch cimarron colorado ...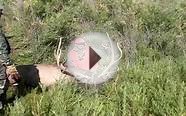 Hunting Colorado Elk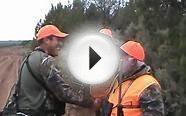 Elk Hunting Colorado
Rocky Mountain Hunting Calls & Supplies - The Challenge Elk Call


Sports (Rocky Mountain Hunting Calls & Supplies)




Steve Chappell Signature Series Elk Call.
Produces full spectrum bugles and chuckles with realism and cow/calf sounds.
This call produces slightly higher tones and is very easy to control.
Excellent reed for experts or beginning callers. Easy to blow right out of the package!
Single Latex Palate Plate Diaphragm.
Crosman Elkhorn Jr. Compound Bow


Sports (Crosman)




caliber:  
Warranty: 90 Day Limited Warranty
Complete Kit, Ready to Shoot!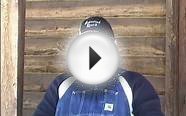 Colorado Trophy Elk Hunting - Homestead Ranch - Testimonial 5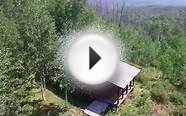 Premier Colorado Elk Hunting Property–Forked Horn Ranch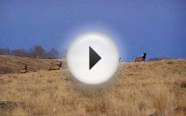 elk hunting in colorado
Rocky Mountain Hunting Calls & Supplies - The Closer Steve Chappell Signature Series Elk Call


Sports (Rocky Mountain Hunting Calls & Supplies)




Steve Chappell Signature Series Elk Call.
Versatile, do-it-all elk call!
The perfect all around call for all cow/calf sounds and full scale bugles and chuckles with incredible realism.
Full, three-dimensional elk tone.
Easy to blow right out of the package!

River's Edge Deer Antler Tieback Hooks


Sports (River's Edge Products)




Hand painted
Mounting screws included
Comes in a pair of two

Allen Company Game Carcass Bag


Sports (Allen Company)




Quality tested and ensured for maximum durability
Designed with only the toughest, roughest users in mind
Comfort and Performance come hand in hand with Allen Co
One bag per package.
Holds one deer carcass or one elk quarter.
Standard Beef Cloth material, washable/reusable.
16 inches x 54 inches.
Keeps game clean and protected for transport.
Popular Q&A
When do over the counter hunting licenses go on sale for deer and elk in Colorado
The fall application deadline is July 8. Limited license draw results will be available July 27 from our draw results page. Apply online now. The season begins September 1. cha cha!