Elk hunting Ranch Colorado
Late fall in northwestern Colorado is marked by deepening snows in the Flattop and Zirkel Wilderness Areas and the gathering of elk on the Colorado hunting ranches of the Yampa River, Elk River and White River Valleys. Spend a day on any ranch near Steamboat Springs or Meeker during this transitional season and you will see elk. The palomino and chocolate shaded herds are bedded and feeding everywhere – from the high pine ridges and benches, to the aspen groves, and out to the sagebrush flats. Blessed with ample native forage and decades of proper management, it is fitting that Routt County and Rio Blanco County are home to the largest elk herd in North America.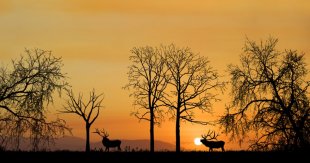 Lush summer meadows, trout sipping dry flies on warm evenings, champagne powder and world-class skiing are synonymous with the region. However, one of the most incredible windows of opportunity in these remarkable communities opens after the drop of the last aspen leaf and closes with the opening of the Steamboat ski area.
Hall and Hall Partner Dave Johnson and I recently took advantage of this period, returning to my hometown of Steamboat Springs to hunt elk. Our days were spent hiking and watching herds of elk and mule deer, all within sight of the ski runs of Mount Werner. With just enough snow, the high country herds had already begun to join their valley-dwelling brethren. We were staggered by the numbers of elk, and even more so, by mornings filled with late-season bugling and sparring matches. Had it not been November, Dave and I could have convinced ourselves that we witnessed the peak of the September rut. The sun sets too quickly on days like these and our hunt was over well before were ready.
Dave and I departed the Colorado ranch as a large snowstorm set in, discussing favorite recipes, and counting elk as we climbed Rabbit Ears Pass. Our success measured by aching leg muscles and the quantity of time shared with local friends in beautiful country.
You might also like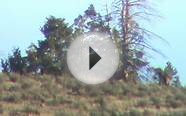 360 inch bull in unit 2 Colorado Walker Ranch big elk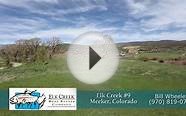 Elk Creek Ranch, Home Site 9, Meeker, Colorado, Lot for Sale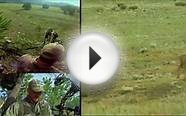 Primos - The Truth About Hunting - Elk Hunting in Colorado ...
Rocky Mountain Hunting Calls & Supplies - The Challenge Elk Call


Sports (Rocky Mountain Hunting Calls & Supplies)




Steve Chappell Signature Series Elk Call.
Produces full spectrum bugles and chuckles with realism and cow/calf sounds.
This call produces slightly higher tones and is very easy to control.
Excellent reed for experts or beginning callers. Easy to blow right out of the package!
Single Latex Palate Plate Diaphragm.
Crosman Elkhorn Jr. Compound Bow


Sports (Crosman)




caliber:  
Warranty: 90 Day Limited Warranty
Complete Kit, Ready to Shoot!
Rocky Mountain Hunting Calls & Supplies - The Closer Steve Chappell Signature Series Elk Call


Sports (Rocky Mountain Hunting Calls & Supplies)




Steve Chappell Signature Series Elk Call.
Versatile, do-it-all elk call!
The perfect all around call for all cow/calf sounds and full scale bugles and chuckles with incredible realism.
Full, three-dimensional elk tone.
Easy to blow right out of the package!

River's Edge Deer Antler Tieback Hooks


Sports (River's Edge Products)




Hand painted
Mounting screws included
Comes in a pair of two

Allen Company Game Carcass Bag


Sports (Allen Company)




Quality tested and ensured for maximum durability
Designed with only the toughest, roughest users in mind
Comfort and Performance come hand in hand with Allen Co
One bag per package.
Holds one deer carcass or one elk quarter.
Standard Beef Cloth material, washable/reusable.
16 inches x 54 inches.
Keeps game clean and protected for transport.