Elk tags in Colorado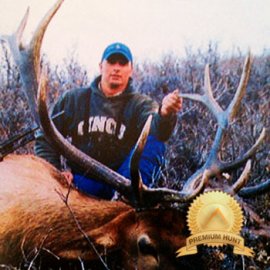 Also OTC tags available for units 681, 82, & 86.
A great Colorado elk hunt at a reasonable price!
Over-the-counter elk hunting in Colorado as well as limited entry trophy elk hunts. Weather you are a bowhunter or a rifle hunter, this Colorado outfitter has an elk hunt to fit your needs.
We personally hunted with this outfitter and he and his crew are some of the hardest working guys in the business.
Start Planning Your Hunt Request Prices
If you're a serious hunter, then you will appreciate this outfitter. We work hard for our hunters, and expect our hunters to do the same. Our hunts are physically demanding and we appreciate when our hunters are prepared. The better shape you are in when you get here, the better we can do for you.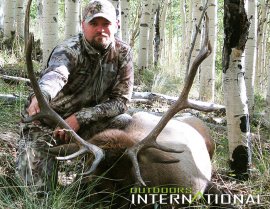 Hunting Season
Archery: August 31 – September 29
Muzzle loader: September 14 – 22
Hunting Method
Glassing, spot-and-stalk and/or calling depending on the season. Hunters can expect to go to bed at a reasonable time and get up between 4:30 & 5:30am depending on if you are taking horses or hiking. They always pack a lunch so that you can stay out all day if needed. You should expect to hike several miles per day in steep conditions.
Success Rates and Trophy Quality
The best of both worlds when it comes to the units they hunt. Limited license areas that you can draw for, which hold more game and some bigger bulls. But if you don't draw, they also have open units, which means you can buy your license over the counter. These units usually have more hunting pressure, but there are more areas to hunt and still a large number of elk.
They don't guarantee 6-point bulls like some of the private land hunts can. Expect to hunt hard for "real elk." Their success rate hovers around 50%, but their opportunity rate is 80%. Not bad for an over-the-counter elk tag.
Travel
We suggest that clients fly into Colorado Springs and rent a car from there if they are flying. From there whether they are driving from their home state or flying, the Outfitter will meet you in Buena Vista or Salida the day before the hunt, where you would either take horses into camp or a vehicle depending on what unit you are hunting in.
You might also like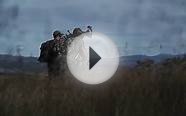 Chasing in Colorado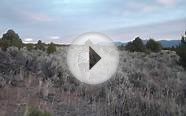 2011 Late Season Expo Tag Elk Hunt
2015 Bow Hunting Elk: Find Food, Cover, Water
Fred Lord Poster Print entitled Colorado, Bull elks sparring for dominance in mating season


Home (Great Big Canvas)




Made in the USA. 365 day workmanship guarantee.
Archival-quality UV-resistant inks. Latex-based and designed to last.
Material: Poster Paper
Rolled Print
Shape: Horizontal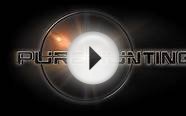 Episode 302 - Raining Elk - Pure Hunting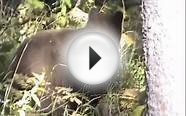 Colorado Archery Elk 2010 6x6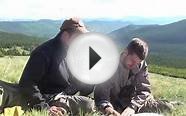 Colorado Elk Scouting
Popular Q&A
What do out of state elk tags cost in Colorado.
According to Colorado Dept. of Agriculture, registering your premises costs nothing. You can call them at 877.842.0102.
How much does a Elk tag cost in Colorado.
Elk Hunting License in Colorado- Elk Bull - $526 - Cow Elk - $251 (non-resident tags). Thanks for using