Southern Colorado Elk hunting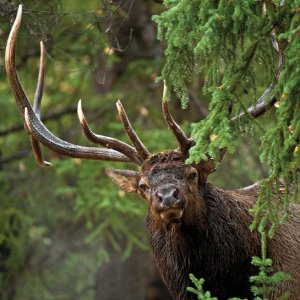 Elk have Houdini habits. That's why most hunters have a love-hate relationship with them. They worship elk country, but the lack of encounters with the animals makes them batty.
If you find locating elk to be challenging season after season, put these three places in your strategy notes and use them the next time the elk go ghost on you.
Elevator, Please
When hunting elk in the mountains, you should almost always concentrate on areas far from trailheads and roads. Elk react to hunting pressure by quickly putting distance between themselves and hunters.
Look for the nastiest, most vertical country on your topographical map. Finding remote, steep places should put you in the elk. There's no need to venture into mountain goat country, but elk and bighorn sheep commonly inhabit the same terrain, so you really want to look for steep territory with nearby timbered refuge. Rocks and slides can be part of the landscape, but elk still require grass. Nibbling on a near-­vertical slope doesn't faze them, nor does lounging on ledges with straight drop-offs just feet away.
While hunting in southern Colorado, I routinely pursue elk in steep avalanche chutes, and I've tagged two of my best bulls in these mountain alleys. Purchase and break in a solid pair of mountain boots, consider a hiking staff to brace yourself on ascents and descents, and consider every recovery option before shooting in a vertical environment.
Elk of the Corn
Elk are an American conservation success story, with more than 1 million of them roaming from coast to coast. As elk densities swell, surplus animals filter into new territories, and that includes low-elevation agricultural zones. You don't necessarily need a string of packhorses to access elk country, especially for the crop-loving crowd.
Genetic diversity in crops has allowed more and more varieties of grain to be grown in elk country, including wheat, barley, oats, and even corn. Alfalfa, particularly in irrigated fields, attracts the heavyweight grazers, and you could be driving by some great lowland opportunities in the dark as you make your way to the mountain.
Visit with local ranchers, listen for griping at the feed store, and look for stretched or broken wires around crops during scouting missions. As you acquire clues, be on the watch for nearby timbered sanctuaries. Elk may travel 5 miles or more in one direction each day to pig out, so any small mountain range, pine ridge, or cedar-choked coulee could be hiding an entire herd of salad-munching elk. And don't be afraid to ask for permission. You never know when a landowner who's fed up with the crop raiders will wave you in.
Suburban Settings
Development robs elk of critical habitat daily. The Rocky Mountain Elk Foundation has made it their mission to conserve elk country, one purchase and easement at a time. Nevertheless, front-range home sites spring up in critical habitat areas, putting humans and elk in close proximity. In Estes Park, Colo., elk are a regular sight in town.
Scour news headlines, talk with conservation officers, and go on vacation to communities that use elk sightings as a tourism draw. Purchase public-land maps and talk with local landowners. You may find a sliver of access, adjacent public forest, or a gardener irritated by the destructive presence of hungry elk.
Bowhunters will get more green lights, but if you hunt with a rifle, don't be discouraged. Oftentimes suburban elk feed and frolic in the culs-de-sac, but they move to nearby national forests for daytime bedding. You might not get the experience of packing an elk out via miles of backcountry trails, but your back and legs will thank you if you tag your bull in the 'burbs.
You might also like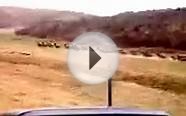 Southern Colorado Hunting Land For Sale - Mountain Land ...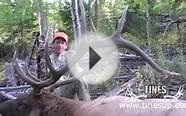 Elk Hunt:Hunting Elk in Southern Utah for a BIG 6x6, Full ...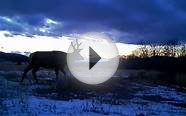 elk in southern colorado on 1/2011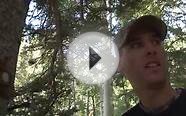 Bowhunting Elk in Colorado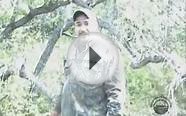 Southwest Colorado Elk Hunting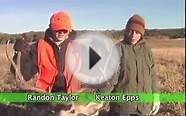 Southern Colorado Hunt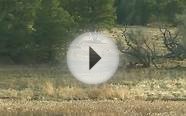 Elk Herd Southern Colorado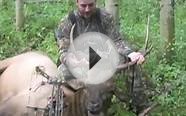 Archery Hunting Colorado Bull Elk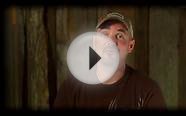 Bowhunting Elk in Southern Colorado during the Peak of the ...
Popular Q&A
has anyone done the camping rafting trip through the grand canyon? | Yahoo Answers
Many times you can find good info at rivers-oceans.com and a list of all the outfitters at All outfitters are great (food, guides, equipment), but if you really want to really be active, explore and hike as much as possible go with Arizona Raft Adventures. I recommend going on the longest trip full length trip you can. Full length motorized raft trips are 6-10 days and full non-motorized trips are 12-16 days, with the various outfitters.
Can you take a raft on the Colorado river through the grand canyon?
A Grand Canyon White Water Rafting Trip on the Colorado River is quite popular. Trips run from April through October.