Best Camo for Elk Hunting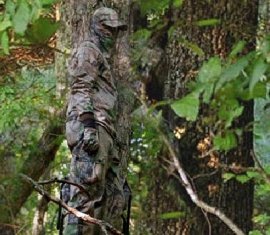 I'm going to tell you something revolutionary: I don't believe in camouflage.
I don't think its contrasting colors hide me from wild animals. I don't think looking like an oak tree or a wetland makes me invisible to deer or geese. And I don't think a distracting pattern of pixels obscures me from the keen eyes of antelope or elk.
This is subversive talk. A huge segment of the hunting industry is deeply committed to the necessity of camouflage. In fact, it would seem that camo is the flag, badge, and uniform of American hunters. To be camo'ed is to self-identify as a hunter.
But camouflage is also highly tribal, and, it seems, mutually exclusive: If you are a Mossy Oak acolyte you can't belong to Team Realtree. If you sport Sitka you can't wear Kuiu.
I'm here to tell you it ain't so, but in saying that I feel a little like the candid boy who disclosed that the emperor was stark naked. It's not popular, especially because camouflage companies have so much influence over what we as a group wear. But I have a few exhibits to trot out in my defense.
The first is from Europe, where roe deer and other wild ungulates have been relentlessly pursued for millennia. If any critters can recognize a hunter, it's these nervous, edgy little deer. Yet, most European hunters don't wear camouflage. They wear forest-green apparel, often cut in styles that they can wear to town as easily as they do to a deer-hunting hochsitz (high seat). And these European hunters kill roe deer by the tens of thousands, looking good as they do it.
In Africa, hunters wear khaki, and often (very) short pants, and have been killing animals for centuries. How many Pennsylvania whitetails never saw the hunter with the Savage 99, the one wearing the red-checked mackinaw jacket? And how many ducks have been killed by crusty old salts wearing oilskin over their ragg wool sweaters?
The reality is that camouflage does give us an edge. It especially helps in close-quarters archery hunting. And it helps break up our outlines and lets us blend into our surroundings. But hunters rely too much on this garment gimmickry and not enough on our own woodscraft. If we kept from silhouetting ourselves on skylines, put the wind in our faces, and minimized our movements, we could probably wear aluminum foil and still kill critters.
I'll probably always have camo in my wardrobe, mainly because it's the color of my warmest, most field-friendly outerwear, and I love the way it masks blood and mud stains. But our dependence on camouflage obscures one truth more capably than it does our bodies: it's not the clothes that make the hunter, but rather our abilities.
You might also like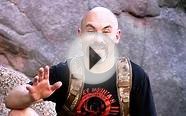 Trail Running For Elk Hunting - Devils Head, Colorado
Best POV Archery Elk Hunting Footage - 100% FIlm It ...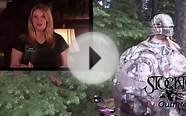 Archery Elk Hunting with Camo Life and Stockton Outfitters
Camo Phone Case Mossy Oak Break Up Elk iPhone 5s Case, Elk Hunting Camo iPhone 5 Case, iPhone Case Protective Phone Case-50-8024


Wireless (Airstrike)




Great, fun and functional iPhone case that gets lots of compliments!
Easier to grip and less likely to slip due to rubberized texture of the case, giving it a bit of a non-slip grip
Two Piece instead of one makes it even more tight on your phone for protection!
Protects edges and back of phone from bumps and scratches
FITS IPHONE 5 AND 5S
Elk Ridge Infinity Field Skinner Knife - Fire Starter-Camo Coated


Sports (Elk Ridge)




5.4Overall
Camo Coated 440 Stainless Gut Hook Blade
Comfort Grip Silicone Ring
Molded Case with Fire Starter and Honing File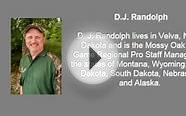 Best Camo Pattern for Western Hunting - AmmoLand.com ...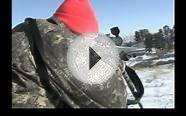 Bushlan Camo - Best Camo Pattern for all Hunting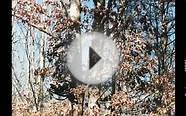 Best Camo Pattern for Deer Hunting
Badlands 2200 Backpack, Realtree AP-Xtra


Sports (Badlands)




Best selling Badlands pack
Redesigned for 2014
Built in meat shelf
Spotting scope pocket
Front entry suspension

Elk Ridge ER-274RC Fixed Blade Knife 8.75-Inch Overall


Sports (Master Cutlery Inc.)




Affordable for everyone
Field tested
Made using high quality materials
8.75 Overall
Features Gut Hook Blade
Red Camo Handle
Includes Nylon Sheath
Fixed Blade Knife

Elk Ridge ER-120PC Folding Knife 3-Inch Closed


Sports (Elk Ridge)




Affordable for everyone
Field tested
Made using high quality materials
3Closed
2.5 Black 440 Stainless Steel Blade
Pink Frame with Purple Camo Overlay Elk Cutout
Includes Pocket Clip