Best Mule Deer Hunting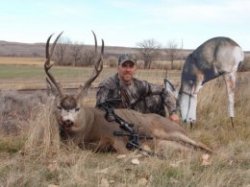 Montana's decoys are meant to go where no other hunting decoy has gone before – passing the boundary where outfitters and less committed hunters succumb to pain and discomfort. There are benefits to hunting deep in the backcountry, permeating remote wilderness and creeping into sweltering deserts. The advantages are psychological, strategic and financial. Out in wilderness, off the grid, there's still a place for the guy who likes to earn his trophy, rather than pay for it. Below is the third article of the Poor Man's Hunting Guide Series. It contains the best decoys to pack, and how and where to use them. You are going to spend a lot of time getting to where you need to hunt, so you best be sure you are packing the right gear and using the right decoy setups to make the trip worthwhile and pack out a trophy.
Best Over-The-Counter Mule Deer States
Western hunters once cut their teeth hunting mule deer. In previous decades, tags were easy to get over the counter while populations thrived. Whether it is because coyotes, wolves, harsh winters or the oil and gas companies' development, mule deer hunting isn't what it used to be. In fact, very few states offer over-the-counter licenses for archery hunting mulies, while elk hunting opportunities for the DIY hunter are increasing. The mule deer reports are not all doom and gloom, though. While mule deer numbers have been taking it on the chin, antler size is trending up, perhaps due to fewer hunters and recently mild winters.
Research, scouting and an understanding of mule deer behavior and tactics are keys to a successful DIY mule deer hunt. Here is a guide that will point you in the right direction when it comes to the best OTC states for mule deer, the best OTC mule deer units and the best mule deer decoy tactics. Preparation and determination will create luck for any mule deer bowhunter looking to overcome struggles in the field.
Arizona Over-The-Counter Mule Deer Hunts
Buying an OTC mule deer tag in Arizona gives a bowhunter the opportunity to hunt earlier and more often than those who draw tags. While the units do not present as much trophy mule deer potential, there are trophy bucks harvested in these units regularly. Arizona's Archery-Only Nonpermit Tag seasons offer good mule deer hunting opportunities, especially when you compare it to other states. Having said that, putting a little forethought into applying for a tag goes a long way. The difference in hunt quality from an Arizona OTC Mule Deer hunt and a controlled unit hunt easy to draw a tag for is usually vast. But, if you are itching to hunt mule deer this fall and winter and did not apply for a tag, there are some OTC units that will offer a decent chance of tagging an Arizona mule deer.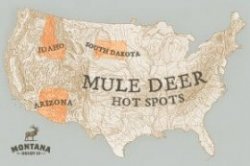 The early season provides spot and stalk opportunities on bedded mule deer hiding in the shade or the option for waterhole hunts. The late season, when mule deer will be rutting in Arizona, allows for more aggressive mule deer tactics, such as calling and ratting and, of course, decoying. Buy a tag in a unit that is open for both the early and late season, or, at least the late season. Persistence and luck is needed to successfully harvest an Arizona mule deer in OTC units. You provide the persistence, and the rut may provide the luck. We spent a lot of time researching success rates, previous hunting reports and maps identifying the best Arizona OTC deer tag units.
South Dakota Over-The-Counter Mule Deer Hunts
South Dakota isn't a true blue OTC mule deer tag state, but it's easy to get a tag. South Dakota non-resident archery mule deer hunters must apply for a license and once the application is processed, it will be mailed to them. The 2013 archery deer season in South Dakota is Sept. 28-Jan. 15, but only unfilled antlerless tags are valid Jan. 1-Jan. 15. Bowhunters should hunt the early season Walk-in Areas (WIA) or state-owned land before gun season for the best chance of harvesting a big South Dakota mule deer.
The majority of the public access property available to DIY South Dakota mule deer hunters is in the western portion of the state near the Black Hills. Be willing to move and work harder than the majority of other hunters and you will find opportunities to spot-and-stalk early season mule deer. Some particular counties to focus your research on are Butte, Lawrence and Harding Counties. There is a mass of public land and plenty of cover to stalk towards a big mule deer, and although there is access to 1.3 million acres of public land, it doesn't hurt to knock on a few landowner doors, either.
If you're time is limited, try to hunt around the rut, which peaks during early or mid-November. Find the does, and stake a Muley Doe decoy around them. It wouldn't hurt to try to call to the rut-crazed bucks either.
Be sure to research all of South Dakota's deer hunting regulations, public land areas and past harvest statistics.
Idaho Over-The-Counter Mule Deer Hunts
The southeast corner of Idaho is often overlooked for its mule deer hunting, but there are some archery OTC units wore looking at. True, Idaho's mule deer numbers are down, but it still remains a big buck haven. There are not mule deer around every bend of the ridge like the old days, but if you are willing to go off the beaten path, you can succeed.
Unit 76 has its fair-share of crowded hunting areas, but there are enough public land access and wilderness areas to evade the packs of hunters. Thirty four percent of mule deer hunters in Unit 76 were successful last season. They harvested 731 mule deer and 40 percent of the bucks killed sported four points or better. Get up above the ATV trails and leave the mule deer call in the pack. The deer in Unit 76 are extremely call shy – due to hunting pressure and predation – but this has made them more visual creatures. A Muley Doe decoy is a must in Unit 76.
You might also like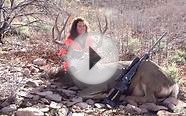 Exciting Henry Mountains Mule Deer Rifle Hunt - MossBack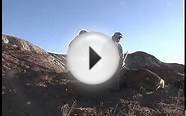 Rifle Mule Deer Hunt Mike Campbell Wyoming - Teterhorn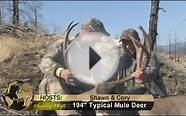 Hunting Mule Deer in British Columbia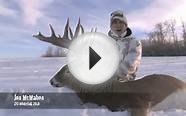 Deer Hunting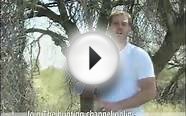 Mule Deer Hunting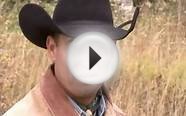 Browning The Best There Is: Deer Of Dreams-Mule Deer Hunt ...