Colorado hunting Guides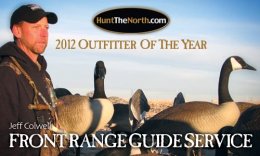 SPECIALIZING IN WORLD CLASS CANADA GOOSE HUNTS
Named The 2012 HuntTheNorth.com Outfitter Of The Year!

Front Range Guide Service

Outfitter: Jeff Colwell
Phone: 1.888.781.3086
Email:
Front Range Guide Service's Colorado Goose Hunts Offer~
Fully Guided- Quality Hunts For Canada Geese & Ducks
All Hunts Conducted On Exclusive Fresh Fields & Water Locations
First Class Equipment, Professional, Friendly Local Guides
The Use Of Our Dogs Or Yours, You Decide
Hunt Out Of Warm, Comfortable Pits & Permanent Water Blinds
Ideal For Individual Hunters Or Corporate Groups
This Is The Ultimate Colorado Waterfowl Hunting Experience
Now Taking Reservations For The 2015 / 2016 Hunting Seasons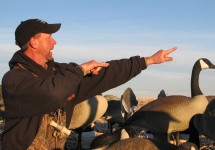 Lodging & Meals
Lodging and meals are not included in our hunt cost. However, we can provide you with a corporate rate at a fine hotel near our guided hunt areas. The hotel is located near many fine eating establishments, and offers a Continental style breakfast for guests.
Holiday Inn Express & Suites
6092 E. Crossroads Blvd.
Loveland, Co. 80538
Reservations: 970-663-0057

Hunting Rates And Packages:

Colorado Waterfowl Hunting Rates:

Colorado Goose Hunting: 1/2 Day Hunt Rates - 0.00 per gun, 5 gun max.
Full Day Hunt Rates: 0.00 per gun, 5 gun max
Colorado Duck Hunting: Daily Rates - 0.00 per gun, half day hunts only, 3 gun max.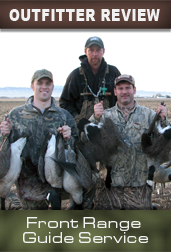 Also Offering-
Nebraska Spring Snow Goose Hunting - 0.00 per gun, 5 gun max Guide Service Only
- 0.00 per gun, includes lodging and dinner
Nebraska Turkey Hunting - 0 3 day package, up to 3 birds (Includes lodging and dinner)
About The Outfitter:
I'm Jeff Colwell, owner / guide of Front Range Guide Service. I am a Colorado native and have been hunting waterfowl here on the Front Range for over 30 years. My waterfowling start began at the age of 7 years when I went on my first duck hunt right here on the Front Range of Colorado. Now that I am over 40, I have watched a transformation of this area over the years that many have not witnessed. Years ago migration paths were different and wintering geese were scarce.
Until I reached the teen years, our resident population of Canada geese was much smaller and goose hunting opportunities were spread across a much smaller area. I was fortunate to have been raised in Loveland, only a few short miles from the spot where our local flock was started. Back in those days, duck hunting was better and goose hunting at times was more of an "opportunity". Back then goose decoy spreads were not as common on the Front Range, and Lamar, Co. was known as the hotspot. This evolution of goose hunting grabbed my heart and soul, and created the zeal for the sport that I still have today. The love for the outdoors has led me in many directions including guiding, sporting goods retail, tournament bass fishing, competing and judging in calling competitions and hunting and fishing across the U.S. and into Canada. My first love however has always been waterfowl hunting and that is the reason I started my own company known as Front Range Guide Service.
CONTACT AND BOOKING INFORMATION
To Book This Hunt Or For Detailed Information About Hunting With Front Range Guide Service, Please Email Jeff at:
Please Be Sure To Include The Best Contact Phone Number As Well As Any Specific Details That Are Important To You Or Your Group And We Will Assure A Prompt Response!

Photo Gallery:
You might also like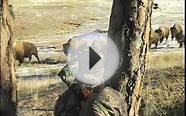 Buffalo HUnting Guides, Buffalo Hunting Outfitters, Elk Hunt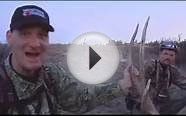 Elk Hunts, elk hunting outfitters, bison hunting guides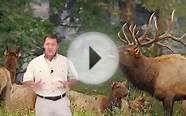 Mountain Lion Hunting Guides | World Class Outdoors
Vintage Men's Tshirts University Of Colorado Boulder CU Bull XS Red


Apparel




Size Up If You Are In Between Sizes.
100% Health Cotton,No Shrinking.
Machine Wash,Print And Color Won t Fade After Washing.
Do Not Bleach. Tumble Dry Low.
Delievery Date Takes 6-16 Days Time By USPS, First Class.
Old Original Antique Victorian Print 1879 Camping Colorado America Hunting Gun Rabbit Tent 71Mar1


Furniture (old-print)




Old Original Antique Victorian Print
Antique Print
Original Print
Old Print
Victorian Print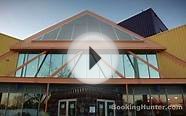 Denver, Colorado Travel Guide - Must-See Attractions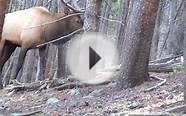 AEI Hunting 2013 in Colorado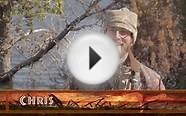 Waterfowl Haven Outfitters - Colorado Hunting Outfitters
Cuba GPS Map (SD Memory Card / Garmin Compatible)


Software (GPSTravelMaps.com)




Turn by turn directions in English, Spanish, German, French - any language that you select
Thousands of Point of Interests - Hotels, Gas Stations, Restaurants, Parks, Beaches. Unique POI s - Waterfalls, Zip Line, Animal Sanctuaries - not available in other...
Save money - why rent when you can own! Cheaper then renting from car rental
NO INSTALLATION Required - Ship to your front door in 1 to 3 business days
Compatible ALL Garmin GPS devices - all Nuvi, Dakota, Edge, Colorado, Etrex, 60csx, Oregon, Rino, Zumo, Garmin Mobile XT
Popular Q&A
What is a semi guided hunt?
you can start with a fully guided group and then turn to your own intuition as and when you think fit. The group fragments and comes together in accordance with the demands of the chase