Colorado public hunting Map

The BLM White River Field Office offers outstanding opportunities to hunt a variety of species on public lands. This office manages public lands that include all or portions of Game Management Units (GMUs) 10, 11, 211, 21, 22, 23, and 24. For more information on hunting licenses, game management, and hunting regulations visit the .
Hunting Access
BLM public lands are often fragmented and access to them can be difficult. Unless you can get to your destination via a legal public access route, private land owners can rightfully prevent you from crossing their land to access adjacent public lands. Land managers may also restrict travel for the protection of sensitve or critical resources, for public safety, or to meet other special management needs.
A federal permit holder, either grazing or recreation (outfitter), may not exclude you from public lands within their lease area. Permitees cannot charge the public for the privilege of using public lands or sign the land as being private.
Know your access routes in advance of your trip or check with local land management agencies to determine if public access exists to areas you want to visit. Immediately report access problems to the appropriate land management agency.
You might also like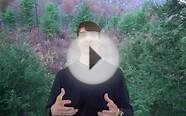 How to be Successful Hunting Public Land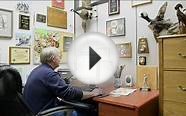 Colorado Hunting Atlas - Getting Started
HUNT Regional - Rockies South by onXmaps - Color-coded Lands 24k Topo Maps for Garmin GPS! Covers Arizona, Colorado, New Mexico, Utah (micro SD/SD Card)


Sports (onXmaps)




Land Ownership: Color-coded public and private lands, Land owner names with property boundaries
Geographic: 24K topo, Section lines & numbers, roads, Water Data, Key points of interest
Region Specific: Game Management or Hunting Units, Hunter access programs, Conservation and program lands
Road and Trail Data: View city, highway, county, Forest Service, back-roads, trail systems, and more
Easy to understand map legend with easily accessed map data

Arizona: Trigo Mountains (Surface Management Status 1:100,000-Scale Topographic Map, TAZ1482) (Surface Management Status 1:100,000-Scale Topographic Map)


Book (BLM)