Colorado Whitewater Association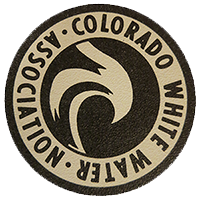 In 1954, Colorado White Water Association (also known as CWWA) was founded by a small group of whitewater enthusiasts determined to form a club with purpose and to bring together a community of kayakers. Similar to nowadays, pool and river classes, river cruises, competition, conservation/river access, and safety were a big part of the club. The club now goes by the name of Colorado Whitewater and has more than 500 active members!
1950's:
Joe Lacy was the first Colorado boater and got others involved in the sport during the early 1950's. Like many of today's ideas, CW was founded while floating down the river with friends and conversation. It was Larry Zuk who took the initiative beyond just conversation. He gathered information from local boaters and asked them to participate in the club's first meeting. Here is the letter he mailed out:
We are calling a meeting of all the canoeists, foldboaters, and white-water enthusiasts that we know about and would like you to come and bring anyone else that you know would be interested.
The meeting will be at the Red Cross Chapter House, Tuesday, April 27 at 7:30pm
The purpose of this meeting will be to establish a friendly type of local organization for the exchange of river information and to discuss the possibilities of developing more slalom races, canoe courses in techniques and safety, and to schedule some group cruises for this summer.
Mostly, however, it is a chance to get together, swap tall stories and see what the other canoeists are like. The gals will be more than welcome and there will be quite a few there. So please plan on being there Tuesday, April 27th. We'll be expecting you!

Yours, Larry Zuk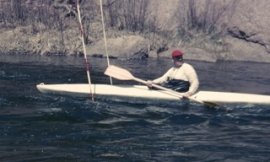 At the first meeting, attended by nearly 20 people, they decided to create a club where boaters of all skill levels could attend river running classes, meet up for cruises, and compete in local races.
The first official river cruise was run on the South Platte at Ox Yoke, now known as Foxton, in 1954. Dave Stacey led 8 kayaks and 4 canoes to the confluence.
The success of the first river cruise quickly led to the second cruise on the Cache La Poudre just a few days later. Clyde Jones decided to take 12 beginners down the "Waterworks" (aka Filter Plant) run. Yes, right through Mad Dog rapid! This was the first time CW taught basic river skills on moving water.
Also that summer, four CWWA members raced in the International Slalom Competition, Amateur division in Salida, Colorado. The Europeans finished 1-4th place, then Larry Zuk was 5th—the first American to finish. For most of the Americans, it was the first time completing in a slalom race. It was obvious that the Americans were far behind the Europeans as they were pioneers in the sport. Also, many CWWA members raced in the long 26 mile downriver race. Dick Stratton finished 5th place in the kayak division, and in the canoe division Roy Kerswell and Bud Parks did well finishing 16 minutes behind the World Champions, Pean and d'Alencon from France.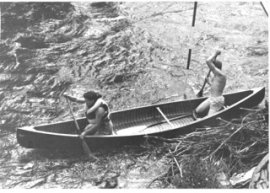 In November 1954, a fourth meeting was held to elect officers, make plans for the next year, and officially name the club, Colorado White Water Association (CWWA). Officers elected:
President – Larry Zuk
Vice President – Dick Stratton
Secretary – Clyde Jones
Racing Committee – Steve Bradley and Willie Schoeffler
Cruising Committee – Dave Stacey and Harry Shade
Social Committee – Keith Anderson
Publicity – Joe Lacy and Roy Kerswill
Safety – M.P Drummond and Joe Pendleton
By 1955, members were charged $1 annually for dues. Their money was used to print and buy postage for a bi-monthly newsletter subscription, The Spray. Check out the first Spray ever published. Some members also contributed articles and photos to the American White Water Affiliation (AWWA) and other publications. Clyde Jones was appointed by AWWA to be the Colorado spokesperson.
The club also strengthened its instruction program with training sessions at Washington Park Lake and on the rivers, competing in more slalom and river races, and practicing with the Europeans who had become residents, mostly in Salida. CWWA members helped set up slalom courses on Clear Creek, Blue River, and a few others. Larry Zuk and his wife, Paula, competed in the Tin Cup, a 26 mile race, and placed 3rd. She was the first American woman to ever complete the race in a canoe.
You might also like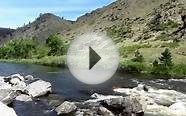 Colorado Whitewater Poudre Weekend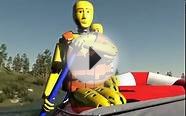 Colorado Rafting Outiftters Association Safety Video
Popular Q&A
Where are the best places to go whitewater rafting in Colorado? | Yahoo Answers
Look into the Arkansas River, which is not far from Colorado Spring. My first raft trip was 20 years ago on the Royal Gorge section. There's also the Numbers section, which is more exciting, and there are companies that will teach you how to run inflatable kayaks on Brown's Canyon.
(Inflatable kayaks are easier to get started with than regular kayaks. They don't flip very easily, so you don't roll them. If you fall out, you just climb back in and keep going. If you decide you like it, you can move up to a hardshell kayak.)
How much is an average whitewater rafting trip in Colorado.
The average is $100-$200 per day, depending on length of trip and if you want meals provided.
What is the tamil association of colorado?
The Tamil Association of Colorado (TAC) is a non-profit, cultural organization serving the Colorado area that will strive to MORE?