Grand Canyon River Guides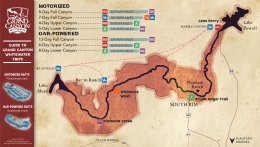 Grand Canyon Whitewater rafting trips give you the opportunity to be in one of the most spectacular places on earth. Whitewater rafting the Colorado River through the Grand Canyon is beyond your imagination, it's mind-boggling!
Our full length Grand Canyon river raft trips allow you to see the "Heart of the Canyon." Our full length trips range from 7 to 13 days. You can go whitewater rafting the Colorado River for 7 or 8 days on a motorized raft, or choose an oar-powered trip for 13-day expedition! Our Upper Grand Canyon raft trips all start at Lees Ferry, include a hike out of the Canyon, and range from 4 to 6 days. The two Lower Grand Canyon raft trips we have include a hike into the Canyon, and are either a 5-day motorized trip, or an 8-day oar-powered trip.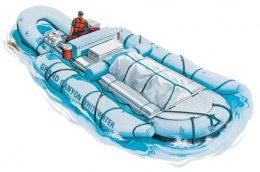 We suggest, before you book one of our Grand Canyon river tours, ask yourself a few questions.
What kind of raft am I interested in? Motor or Oar-Powered?
The first thing most people choose is the type of raft they want to ride in. GCW offers both motorized raft and oar-powered Grand Canyon river tours. Our most popular trips are aboard motorized rafts. For those of you who have more time, oar-powered rafts are a great choice. Both motorized rafts and oar-powered rafts are rubber rafts created specifically for whitewater rafting.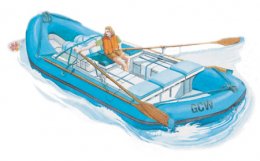 Motorized rafts are 35 feet long and hold around 14 passengers and 1-2 guides. The guides drive the boat from the back (or stern). Motorized rafts allow people to see more of the Canyon because they can go about double the speed of the current. We aren't talking major speed here; the current averages about 4 miles per hour, so we cruise along at 8 miles per hour. The motor boats give passengers a fun and exciting ride. You can choose to sit up at the front and be right in the action or move toward the back to dry off and have a less wild ride. 8 years old is the minimum age for a motorized rafting trip.
Oar-powered rafts are different. Many people confuse oar-powered rafts with paddle rafts, which are a small rubber raft on which everyone has their own paddle and is expected to help propel and steer the raft. Oar-powered rafts, the kind we use, are 18 feet long and carry up to 4-5 passengers and one guide to row the raft. The guide sits in the middle and has two long wooden oars to steer the raft through the river and rapids. The raft will float along at the speed of the current, about 4 miles per hour.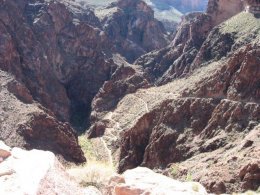 For this reason, oar-powered trips are typically longer, unless you choose to do only half of the trip, and either hike into or out of the Grand Canyon. 12 years old is the minimum age for an oar-powered rafting trip.
When do I want to go?
Our rafting season runs from April to October and anytime is a good time to go rafting! If you are looking to have cooler weather, book a trip in April, May, early June or September. Because the Colorado River flowing through Grand Canyon is controlled by Glen Canyon Dam, water levels are fairly consistent providing great whitewater throughout our entire season. Keep in mind that Arizona has very low humidity and a very dry heat, so higher temperatures are actually welcomed to balance the cold splashes of river water!
You might also like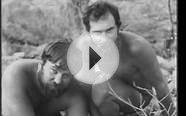 100,000 cfs Colorado River Grand Canyon 1983 Part 1 of 2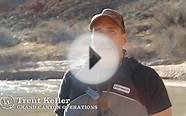 Colorado River - Grand Canyon River Guide Training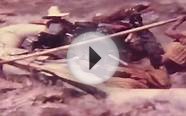 River Gods: Confessions of a Grand Canyon Guide
Popular Q&A