Map of Craig - Colorado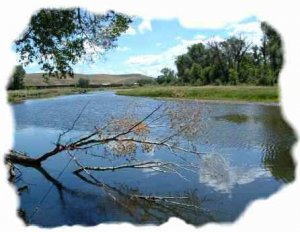 The Yampa River from Craig through the Little Yampa Canyon is a popular Class I float trip. No permits are required for private trips. Commercial river guides and outfitters must have a Special Recreation Permit (SRP). Click here for additional information on the SRP program.
Colorado Parks and Wildlife is the primary manager of Yampa River public land access sites under a cooperative agreement with the Bureau of Land Management. Their website has additional information you might find helpful.
Parks and Wildlife provides consistent day-to-day management, facilities, signing, maintenance, and regulation enforcement. A user fee is charged at developed river access sites. BLM and Parks and Wildlife cooperatively enforce all applicable laws and regulations on public lands within the Yampa River Corridor. Parks and Wildlife also issues all river permits for commercial guides and outfitters for the Yampa River.
The purpose of the agreement is to implement the consistent river management component of the Yampa River System Legacy Project, which is supported by participating local, state, and national organizations (and a major grant from Great Outdoors Colorado).
Management objectives for the public lands along Yampa River are described in the BLM Little Snake Resource Management Plan and Little Yampa Canyon Recreation Area Management Plan. The free flowing conditions and outstanding resource values of the Yampa River are protected under management policies and federal law.
General River Information
Weekends are most popular for floating the Yampa and you are likely to encounter other people. Fishing for northern pike and small mouthbass has also become quite popular on the upper segment of the river.
Additional River Information
From its headwaters in the Flattops Wilderness Area to its confluence with the Green River near the Utah border, the Yampa River has given rise to a rich cultural heritage unique to this area. It is the thread that weaves our communities together - our past and our future. The Yampa River ties together many features of the Yampa Valley that make it unique and give it statewide significance.
The Yampa River is one of the most hydrologically and biologically intact rivers in the West. It supports a diversity of native aquatic communities (including four federally listed fish species: Colorado River pike minnow, humpback chub, bonytail chub, and razorback sucker - as well as candidate species such as the Colorado River cutthroat trout) and significant reaches of globally rare riparian plant communities.
The Yampa River supports a rich agricultural heritage which shapes the unique character of this area and represents an important opportunity to find ways to perpetuate a working landscape that is compatible with the conservation of a nationally significant river system.
The ownership configuration provides an opportunity for developing model public-private partnerships: 95 percent of the Yampa Rivers course through Routt County is on private land, and conversely, in Moffat County 51 percent of the River traverses public lands.
The Yampa Valley is recreation intensive, renown for its high quality scenery and recreation opportunities. Over 3.5 million recreation user-days are logged annually by residents and visitors, with almost 2 million recreation days (including 1 million skier days) concentrated in the Steamboat Springs area including Steamboat Lake and Stagecoach Reservoir State Parks.
The river offers a good fast (5 to 7 mph) float at high flows (in normal years 6, 000 to 12, 000 cubic feet per second (CFS) around mid-May to mid-June. CAUTION: The water is very swift and cold during high flows.
Floating the 38-mile segment through Little Yampa Canyon (from the Yampa Project pump station to Duffy Mountain) is usually an overnight trip. With low flows, generally from the end of July on, you can expect to carry or drag your boat through some of the shallow areas.
Floating the 4-mile segment through Cross Mountain Canyon is suggested for expert boaters only. By order of the Moffat County Sheriffs Office, no vessels other than kayaks are allowed through this section when river flows are above 5, 000 CFS.
Click on the above link to access several pages containing detailed maps, photos & site information for the Yampa River from upper Steamboat Springs (river mile 204) to Deerlodge Park (river mile 46).
Camping
There are a number of excellent camp sites available on BLM public lands, most have cottonwood trees for shade (Note: To avoid trespass charges, private land may only be used with the permission of the landowner). Most of these sites are marked on the enclosed maps.
Maps
You should, at a minimum, purchase the BLM Meeker topographic color quad map which shows land ownership. This map may be purchased from our office: Little Snake Field Office, 455 Emerson Street, Craig, CO, phone (970) 826-5000, or from the BLM Colorado State Office, 2850 Youngfield Street, Lakewood, CO, phone (303) 239-3600.
Four (4) USGS topographic maps are required to cover the Little Yampa Canyon area and are named as follows: Castor Gulch (south of Craig), Round Bottom, Horse Gulch, and Juniper Hot Springs. All are at a scale of 1:24, 000 and cover the area from the golf course to Juniper Canyon. (The Craig quad covers a small portion of the river south of Craig.) The remainder of Juniper Canyon and to the Maybell Bridge is on the Juniper Mountain and Maybell quad maps.
You might also like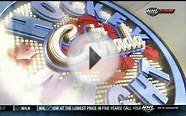 Full shootout Toronto Maple Leafs vs Buffalo Sabres 9/21 ...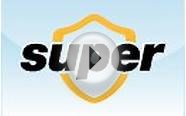 Craig Furniture Stores in Craig co Yellow Pages by Superpages
Where does the concept of morality come from? / Michael ...
Large Street & Road Map of Craig, Colorado CO - Printed poster size wall atlas of your home town


Sports




One-of-a-kind custom made street & road wall map of your hometown.
36 x 36 inch map includes a title, north arrow, legend, and scale bar.
Maps are printed on heavyweight coated matte paper.
Printed with archival inks. 100 year life with proper storage.
Rolled and shipped in a tube USPS Priority Mail.
Aerial Photography Map of Craig, Colorado 2015 CO


Single Detail Page Misc




2015 Aerial Photography Map of Craig, Colorado
36 x 36 inch map includes a title, north arrow, legend, and scale bar.
One-of-a-kind custom made aerial photography wall map of your hometown.
Printed on heavyweight coated matte paper with archival inks. 100 year life with proper storage.
Rolled and shipped in a tube USPS Priority Mail.
Craig, Colorado - Large Letter Scenes (Playing Card Deck - 52 Card Poker Size with Jokers)


Sports (Lantern Press)




52 Playing Card with Jokers
Poker Size in tuck box
Printed on heavy stock paper
100% Made in America!
Browse thousands of images available, click Lantern Press, above

Preliminary map of landslide deposits, Craig 1X2 degrees Quadrangle, Colorado, 1975, Mineral Investigation Field Studies Map of the United States, MF 700 : .


Book (United States Geological Survey)



Topographic Map Poster - CRAIG, CO TNM GEOPDF 7.5X7.5 GRID 24000-SCALE TM 2011 19" x 24"


Home (VintPrint)




Measures 19 inches x 24 inches.
This poster is printed on premium matte paper and includes a 0.5 inch border on all sides to allow for matting and framing.
All our posters are reproductions. We do not sell originals.