Prairie Dog hunting in Colorado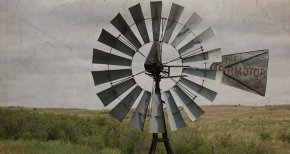 Navigation: Home > Prairie Dog Hunting: Colorado vs. Kansas
Trying to decide between prairie dog hunting in Kansas or Colorado? Let us help!
The only thing Colorado has on Kansas when it comes to prairie dog hunting is a $72.50 hunting license. One big difference between Colorado and Kansas when it comes to prairie dog hunting is the number of prairie dogs. There are so many prairie dogs in Kansas that the State has a State Park named for these animals.
Kansas is centrally located and as a result closer to most East Coast States. In addition, our land is only 30 minutes from the airport. If you go to Colorado to hunt prairie dogs you can expect a much longer car comute to and from the airport.
Weather is far more favorable in Kansas during the early months of prairie dog hunting season because it is not as cold and no snow. That means you will not need additional cold weather gear or clothing like you will in Colorado.
You might also like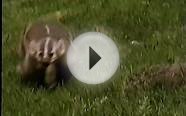 Badger hunting prairie dogs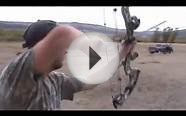 Prairie Dog Archery Hunting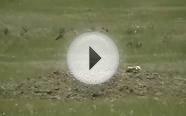 Montana Prairie Dog Hunting
Just Fitter Premium Waist Trainer & Trimmer Ab Belt For Men & Women. More Fully Adjustable Than Other Stomach Slimming Sauna Belts. Provides Best Support For Lower Back & Lumbar. Results Guaranteed.
Health and Beauty (JustFitter)
YOUR UNIQUE: Most waist trimmer ab belts available today are one size fits most . But chances are you will be a combination of 3 different body types & 4 body...
COMFORTABLE AND LIGHT- WEIGHT: This premium body wrap band is made from the best quality latex free neoprene available. So it will stay tight and fit s snugly without...
PROMOTES WEIGHT LOSS: Use your fat burner abs belt to increase your core temperature and a create a thermogenic heat effect while you exercise at the gym. Or as...
GUARANTEED RESULTS: If you use this product you WILL see results guaranteed. If you re not beyond thrilled with your results please let us know and we ll give you...
WHAT AMAZON CUSTOMERS SAY: Very strong construction, easy to use, high quality product, very reliable.Really great product it fit perfectly.Looked invisible under...
Fitter's Niche MultiFunction Hydration Waist Pack - Shoulder Belt, Water Resistant with Inner Key Bag, Reflective Belt Loops, Exercise Outdoor Workout, Ocean Blue
Sports (Fitter's Niche Sport Gear)
BUILT with LAYERS of Superior SWEAT and WATER RESISTANT material and NYLON, making it extremely LIGHT-WEIGHT, and keeps your devices and personal items dry from...
VERSATILE and ADJUSTABLE; it can be worn as a Waist Belt OR a Shoulder Bag. LONG and STRONG adjustable belt fits MAXIMUM WAIST SIZE of 55 inches (140cm). Clasps...
Two 3M REFLECTIVE BELT LOOPS keep you SAFE by INCREASING VISIBILITY at night or during bad weather. Contains Spacious POUCH to carry any phone up to 6 inches, cards...
Water Bottle Holster is SNUG and contains a Strong and Adjustable ELASTIC LOOP that can be TIGHTENED over the top of your water bottle; securing the bottle FIRMLY...
INCLUDES a FREE Reflective Snap-On Wristband and Water Bottle Hook with EVERY PURCHASE. Colors placed in each box at random. 12-month hassle-free warranty and lifetime...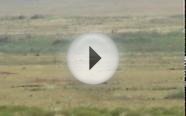 Dog Hunt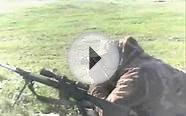 Prairie Dog Hunting 2007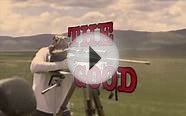 Prairie Dog Hunting 2010
Le More Women's Straps Spaghetti-Ribbed Back Sleeveless Tunic Dress Medium Violate Pink


Apparel




Sleeveless Tunic Dress
For Casual, Occasion & Party Dress
Model Wearing Size : S
Item Includes : 1 x Dress
Hand wash with cold water, Do not bleach, Line dry or hang, Low iron if needed

Endurance Pro Agility Ladder For Best Speed and Agility Training Includes Ladder Drills EBook and Carry Bag


Sports (EndurancePro)




BEST SPEED LADDER FOR LADDER DRILLS Endurance Pro Agility Ladder Is Your Best Path To Increase Personal and or Team Performance Increase Speed, Agility, Fitness...
INCLUDES AGILITY LADDER DRILLS eBOOK With Multiple Exercises To Suit Your Personal Training Needs. Whether You Are a Beginner or Pro This Is The Perfect Fitness...
INCLUDES PEGS AND RINGS Easy to Secure High Intensity 11 Rung 15 foot Agility Ladder Including Carry Bag. Set Up Once and Then Be Ready in Seconds for the Serious...
MAXIMIZE YOUR RESULTS with EP Agility Ladder Training Ladder Ideal Ladder Drills Fitness Ladder for Soccer, Basketball, Softball, Tennis, Football Drills or Ideal...
ORDER NOW NO RISK Best Premium Agility Ladder Speed Ladder - Increase Acceleration, Leg Strength, Lateral Speed, Balance, Rhythm and Body Control. Backed By a No...

Bear KompleX 2 hole Gymnastics grips and Crossfit grips Great for WODs, pullups, weight lifting, chin ups, cross training, exercise, kettlebells, and more. Protect your palms from rips and tears!


Sports (Bear KompleX)




THE BEST CROSSFIT GRIPS ON THE PLANET! Manufactured from genuine leather with a custom wrist strap which is designed for comfort and support positioned under the...
2 HOLE AND 3 HOLE FINGER OPTIONS to protect your hands and palms during Pull ups, Chest to bar, Muscle ups, Toes to Bar (T2B), Knees to Elbow (K2E), Kettlebell swings...
DURABLE TRIPLE STITCHING will ensure full support and stability when using the Bear KompleX gymnastics grips. You shouldn t have to worry about your hands when dominating...
SUPERIOR LEATHER WILL REDUCE SLIPPING on the bar and keep banging those pull-ups out. Great for the Speal bar as well!
BUY MULTIPLE BEAR KOMPLEX PRODUCTS and SAVE - be sure to look at the special offer section below to get quantity discounts on ALL Bear KompleX products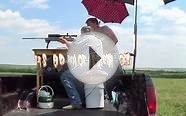 Prairie Dog Hunting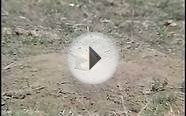 Prairie Dogs in Colorado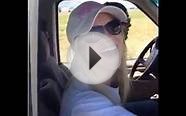 Prairie dog hunting in Colorado
Popular Q&A
Where the best place to hunt prairie dogs in Arizona.
I'm sorry but I couldn't locate any good and well-known prairie hunting areas in Arizona. Would you like areas in other states?
Where to prairie dog hunt? | Yahoo Answers
Not sure you will find any that close to central Iowa! There are plenty out in South Dakota but you really don't hunt them! To ranchers they can be a problem and many will let you shoot all you want!
are there any good places to hunt prairie dogs around fort collins colorado? | Yahoo Answers
City officials are recommending eliminating prairie dogs from portions of four natural areas in south Fort Collins:
> Colina Mariposa - 206 total acres, of which 116 have prairie dogs. Ten to 15 acres would be treated.
> Hazaleus - 163 total acres; all 83 acres with prairie dogs would be treated.
> Fossil Creek Wetlands - 220 total acres with 94 carrying prairie dogs. About 70 acres would be treated.
> Prairie Dog Meadow - 84 total acres; of the 34 acres with prairie dogs, 26 would be treated.
Contact the local department of wildlife for more information.