Antelope hunting in Colorado

The antelope hunt usually starts the first Saturday in October. The area we hunt is located about 60 miles southeast of Colorado Springs or 30 miles south of Yoder, Colorado. Our objective during this hunt is to find a quality animal to harvest. Our goal is to harvest a buck that is 14 inches in length or better. Generally a 14-inch buck will score between a 74 and 78 with average mass on their horns. A B&C buck scores at 80 inches and 82 all time, so we are after the trophies. This is a three day antelope hunt with generally four hunters in camp at a time. The hunter to guide ratio is 2:1.
Most all of our hunting is spot and stalk; we cover about 15, 000 acres and see a lot of game. Most of the terrain is flat with some rolling hills, which can mean a good amount of crawling in some situations. Shots can range from 100 to 400 yards. The more you practice the more comfortable you will be at long ranges which makes the hunt more versatile. Antelope are a thin-hided game so leave the elk loads at home, a ballistic silver tip or a soft point work great on antelope. High weight retention bullets have a tendency to pin whole antelope.
This is a fully guided hunt so the guides are with you the entire hunt. We do this so we can work to find you an animal that you would like to harvest. It takes time to judge the size of these animals especially when looking through a spotting scope over a mile away. This hunt is fully catered. We supply all the food and prepare meals. The only items we do not supply are beverages other than milk and water.
Antelope Hunting Rates:
Cost of tag not included in price - non-resident $364, Resident $34
Habitat stamp required $10
Antelope Rifle Season Oct. 4 - 10 *We offer a three day hunt within these dates. Call to book your days.
Deposit: $1000
Money due upon arrival: $1250
Total: = $2250
Antelope Archery Season Aug. 15 - Sept. 20: $800
December Doe Season *It is a one day hunt: $400
Land Owner Vouchers
We are in a unit that is a draw only so we draw the landowner tags and send you a voucher. We will generally get the vouchers in the middle of June. When we receive the voucher we will send it to you and you'll have to send it in to the Division of Wildlife to receive a tag with your name on it. We do not provide the cost of the tag. Out of state tags cost around $354. Deposits (see amount above) are due upon receiving land vouchers.
Lodging
You will stay in a bunkhouse, which is the homestead on the ranch. It sleeps four. There are four beds but you do need to bring a sleeping bag.
Hunting Gear
Guides will be with you probably 95% of the time so we will have most everything you need in a hunting situation, but we still recommend you bring everything on this list:
Binoculars
Range finders if you have them
Knife
Rifle: 243 is the smallest caliber allowed in Colorado with at least an 80 grain bullet. We recommend rifles be single shot or bolt action.
Bullets silver tip or soft point
Knee pads/ leather gloves
Appropriate clothing (Temperature can vary this time of year from 20 degrees to 80 degrees)
Sleeping bag
Orange vest and hat
Shooting sticks or bipod
You might also like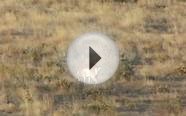 AETV 2010 Webisode 14 - Colorado Rifle Antelope Hunting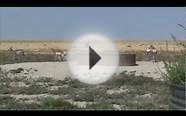 Colorado Antelope with EHA | Bowhunting Videos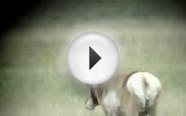 High Plains Adventures Colorado State Wide Antelope Hunt.wmv
The Best Canada Goose Hunting in the West / Touch-up Time for Snowshoes / The Photography of Donald Davis / Ibis / Too Many Antelope (Colorado Outdoors, Volume 30, Number 6, November-December, 1981)
Book (Colorado Division of Wildlife)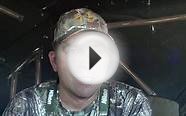 Bowhunting Antelope in Colorado 2014
Colorado Antelope Hunting - Backwoods Life 9.10 Full Episode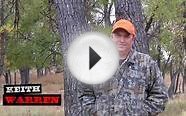 Colorado Antelope Hunt | Hit The Lopes | Atkinson Expeditions
Popular Q&A
What predators hunts zebras and antelope?
Lions, I also think that the bushmen used to hunt antelopes- I'm not sure.