Crossbow hunting in Colorado
TenPoint Leads the Charge with Light, Compact Models
As support for crossbow hunting continues to grow across the United States, TenPoint Crossbow Technologies has been busy creating models hunters are clamoring for like the new Carbon Nitro RDX and Turbo GT.
Hunters in Missouri, Minnesota and Vermont are expecting to see changes this year opening traditional archery seasons to crossbow hunting. West Virginia amended its crossbow law in 2015 to allow crossbow hunting during archery seasons, joining Wisconsin and New York, which moved in that direction in 2014.
In New York and other states, hunters within archery organizations have recognized that crossbows operate under virtually the same shooting and accuracy limits as compound bows. To find out what your state's crossbow regulations are, click here.
It's all good news not only for crossbow hunters and potential crossbow hunters but for TenPoint as well, as the sales environment has surged, pushed by hunters who demand innovative crossbows and accessories made with high-quality technology.
Carbon Nitro RDX Crossbow
TenPoint's Carbon Nitro RDX is positioned to quickly become the Cadillac of the new crossbows for 2016. The Carbon Nitro RDX is the high-tech manufacturer's response to the growing number of hunters attracted to reverse draw crossbow technology.
"The popularity of reverse draw crossbows continues to grow every year, " said Rick Bednar, TenPoint CEO. "We are excited to introduce this technology to the TenPoint lineup. Pairing our highly successful wrapped carbon fiber barrel and our new PolyOne engineered carbon-fiber-infused polymer stock offers our TenPoint customers a refined, premium-level reverse draw crossbow option."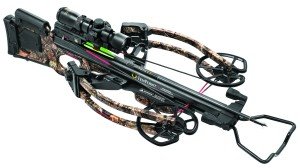 The Carbon Nitro RDX's stock features TenPoint's lightweight, three-piece C3 construction, and is designed to reduce weight, noise, and vibration – three areas of concern for hunters. With the RDX riser positioned in the center of the barrel, the bow and stock assemblies combine to create a perfectly balanced precision hunting machine that weighs 7.8 pounds and shoots bolts at a supercharged 385 feet per second. At 10 inches axle-to-axle when cocked and 34.25 inches long, it's perfect for any tree stand or ground blind setup.
The Carbon Nitro RDX is double-dip fluid imaged in Mossy Oak Break-Up® Country™ camo and sells only as a complete package that includes everything you need to start hunting – a cocking device, RangeMaster Pro scope, quiver, arrows, and a string stop system!
The Turbo GT, introduced at the Archery Trade Association show in January, is outfitted with a new stock and barrel design that promises to deliver improved performance and maneuverability compared to the company's previous Turbo models.
Turbo GT Crossbow
"The Turbo model has been a staple in our lineup for quite a few years now because of its maneuverability, power, and price, " Bednar said. "With the new stock and barrel, we've made it shorter and easier to handle ̶ all without adding any cost to the consumer."
The Turbo GT's stock assembly features the company's new shorter Fusion S stock and 19.5-inch synthetic barrel, fitted with a 4-inch bullpup version of its 3.5-pound T3 auto-engaging safety trigger. TenPoint outfitted the Turbo GT with a supercharged 175-pound version of its XLT bow assembly that measures a compact 13.5 inches from axle-to-axle when cocked.
Assembled, the Turbo GT Crossbow is 35 inches long, weighs 6.5 pounds, and shoots up to 360 feet per second. That is 3 inches shorter, a half-pound lighter, and 15 fps faster than its Turbo XLT II predecessor. In a nutshell, it is the lightest, fastest, most compact TenPoint Turbo ever.
Decorated in Mossy Oak Break-Up Country camo, the Turbo GT sells as a complete package that includes a cocking mechanism (if you choose one), scope, quiver, and arrows – everything you need to head straight to the woods!
You might also like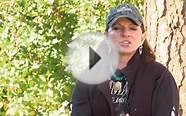 Brenda Valentine Elk Hunting at the Timbers At Chama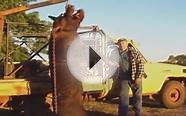 Chasse Sanglier,Top 10 Shoots hunting,Battue Sanglier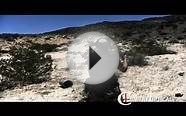 combatoptical.com shooting and hunting store online commercial
Fly Fishing Southern Colorado: An Angler's Guide (The Pruett Series)


Book (WestWinds Press)




ISBN13: 9780871089465
Condition: New
Notes: BRAND NEW FROM PUBLISHER! 100% Satisfaction Guarantee. Tracking provided on most orders. Buy with Confidence! Millions of books sold!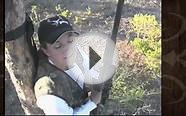 Rifle Black Bear Hunt in Canada - Tamra Lundin - MossBack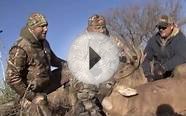 Droptine buck & Muledeer hunt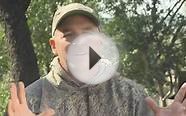 First Time Crossbow Hunting Tips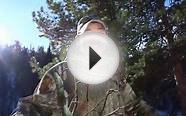 Archery Mountain Lion Hunt~ My First Cougar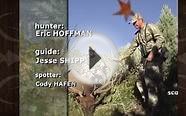 Archery Crossbow Elk Hunt - Eric Hoffman - MossBack
Popular Q&A
What courses do I need to hunt with a bow or crossbow in Utah and Colorado
You'll need: a Basic hunting license — This license allows you to hunt small game, including most species of waterfowl and upland game. You can get this online. However, to shoot larger game you'll have to get a separate permit.