Coyote hunting in Colorado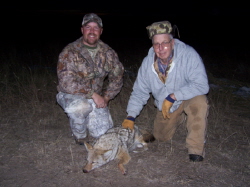 Tips & Tactics
Geoff is a contributing writer for Predator Xtreme Magazine as well as the leading coyote hunting expert for The Revolution with Jim & Trav. This is the largest outdoor radio show in the country and can be heard on more than 450 stations. It is also the official radio show of the Outdoor Channel. To listen to all of Geoff's Predator Pulse segments, click here!
To read Geoff's recent articles in Predator Xtreme, click here!
Article as seen in the 2010 Early Fall Issue of Hunting Illustrated

Stacking the Odds:
Deal yourself a winning hand every time you step into coyote country!
Anyone that has ever stared out across promising coyote country with hopes that an unsuspecting song dog will respond to their call knows the odds are stacked against them. Over the past decade, I've experienced countless numbers of times when the coyote's keen eyes and relentless nose gave them the upper hand or dry stand after dry stand left me close to giving up. With each failure, I was left with a sense of defeat and a motivation to swing the odds into my favor. Whether through reading, watching, hearing, or developing skills on my own, I've assembled a stacked deck in the game of coyote calling that has given me odds any Vegas casino would tremble over. Throughout this article, I'll single out the 2 most important factors for swinging the odds into your favor: location and technology.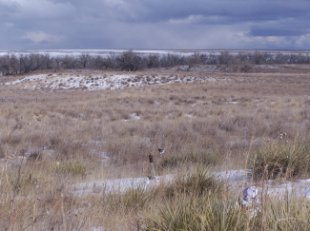 Location
Back in February, I had the privilege of spending 2 different days on stand with an 80-year-old coyote-killing veteran. Wayne has been after coyotes since WWII and as you can imagine, he's forgotten more about coyote hunting than many of us will ever know! Before our first trip out Wayne explained he had permission on several ranches he hadn't touched in several years. I agreed the properties were where we should go and with anticipation for the hunt high, we headed into the historic sand hills of Nebraska.
Over 2 days Wayne and I called 25 stands which resulted in 21 coyotes called in!! The moral of the story: location, location, location. When trying to swing the odds into your favor, you must play percentages. Obviously the greater number of coyotes throughout a particular area, the greater the chances of one of those coyotes hearing your call. Thus, your odds of successfully calling in coyotes will drastically rise!
You might be asking how to find places like this? In the beginning of the search for coyote-rich areas, it's hard to determine whether or not the area is truly a caller's paradise. Sometimes areas that look like they should produce don't, and other areas you would think are over-pressured turn out to be diamonds in the rough.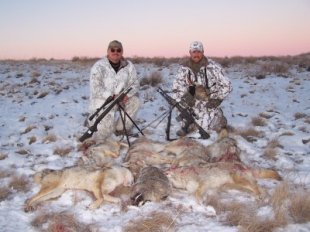 In the case of my hunt with Wayne, he spent many years getting to know these ranchers, learning the area, and ensuring his sole run of land with very little interference from other hunters. Because he spent the time, year after year, lining up places such as the ones we called, he essentially has fresh ranches to call all the time.
Playing the odds when it comes to location, means you must have a multitude of different places to call coyotes. From a statistical standpoint, the more land you have access to, the more coyotes you will have access to. If you are constantly calling the same coyotes and same piece of land, the odds of continually calling in coyotes will drop with each hunt. Sustaining favorable odds in an area is an unrealistic expectation when coyotes are killed-off, educated, or pressured. For example, to continually stack the odds in your favor each time you head to the field you must have areas that haven't heard a screaming rabbit in quite some time. Although there are a handful of ways to gain access to calling areas, the 2 I prefer are using maps and pounding the pavement (and dirt roads in many cases).
Maps are user friendly and can be a very precise tool for you to find prospective calling areas. Whether you are looking over a BLM map for access to new areas, or scouring a plat ownership map looking for potential ranchers to call, maps offer an easy beginning to the search. When focusing on public land, I like to focus on areas the common hunter would not think of. This may include areas farthest from civilization or that are land-locked or partially surrounded by private ground. Either way, thinking outside the box acts like a wild-card.
When focusing on private land, I like medium-sized ranches in the ballpark of 4000 acres. Over the years, I've found ranches and farms of this size or smaller are usually passed over by the average caller who thinks they need 10, 000+ acre ranches to be successful. Although big ranches can be prime places, competition for permission can sometimes be extreme or multiple hunters may be allowed onto the property at the same time. In the case of the smaller ranch, the owner is usually content with allowing 1 or 2 hunters which makes it easier to monitor how much pressure the area gets.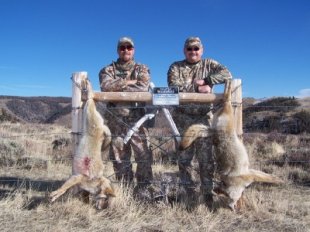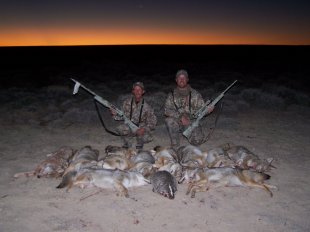 You might also like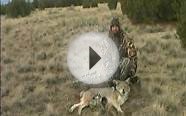 Coyote Hunt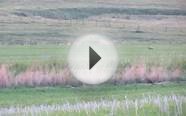 Badger hunting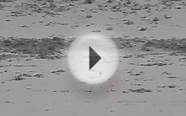 Coyote Hunting March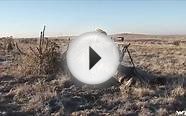 Hunting Coyote in Colorado with Huge Sniper Rifle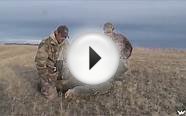 Hunting Coyote in Colorado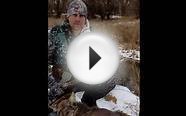 Matt Coyote hunting in Colorado
Popular Q&A
where is the best place to hunt coyote in colorado? | Yahoo Answers
They live everywhere. Look for places with cattle ranches in the area or other types of herd animals and ask the farmers if they have problems with livestock vanishing. If they do I am sure they would allow you to come out and give them a hand with the crazy buggers. Otherwise you could do it the old fashioned way with some fresh meat and a predator call.

General Info:
Contact Info:
Can you hunt coyotes in colorado at night?
I think so, well maybe I'm wrong.