Bounty hunting in Colorado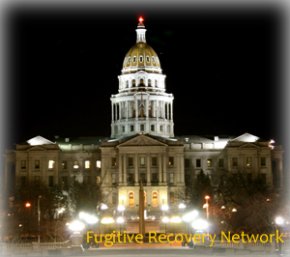 Below is basic information on bail bond laws for Colorado concerning Bail Enforcement, Bounty Hunters, Fugitive Apprehension and Bail Bondsman. This is not legal advice. Laws change frequently, please check the links provided for possible updates and current information.
Colorado bail bond law state statutes and state court rules:

Colorado Revised Statutes Annotated Title 12. Professionsand Occupations General Article 7. Bail Bonding Agent.
colorado Revised Statutes Annotated Title 13. Courts Andcourt Procedure Related Court Rules Chapter 30. Colorado Municipal Court Rules Of Procedure Rule 246. Bail.
colorado Revised Statutes Annotated Title 16. Criminal Proceedings Code Of Criminal Procedure Article 4. Release From Custody Pending Final Adjudication Part 1. Release On Bail.

Throughout the Colorado statutes, the reference to the "Division" means the division of insurance, which is the regulatory body for the bail bond business.

Colorado licensing requirements for Bail agents:
Colorado Revised Statutes Annotated Title 12. Professions And Occupations General Article 7. Bail Bonding Agent § 12-7-105.5. Bail recovery services requirements:

Prior to hiring, contracting with, or paying any compensation to any individual who wishes to be employed to perform bail recovery services, other than another licensed bail bonding agent, a licensed bail bonding agent shall take all of the following actions:
The agent shall contact the Colorado bureau of investigation pursuant to the requirements of this section to confirm that the person has submitted fingerprints to the bureau for a criminal background check and to confirm that such person has not been convicted of or pled guilty or nolo contendere to any felony under federal or state law.
For employment commencing on or after January 1, 1999, the agent shall obtain a copy of a certificate of training from the individual indicating that such individual has received training in bail fugitive apprehension from a private bail recovery program or an accredited institution of higher education. Such training shall comply with the standards established by the peace officers standards and training board pursuant to section 24-31-303(1)(h), C.R. S., and shall not exceed sixteen clock hours.
The agent shall obtain a statement from the individual attesting, under penalty of perjury, that such person is providing true and complete information to the bail bonding agent.
Shall have his or her fingerprints taken by a local law enforcement agency for the purposes of obtaining a background check. The individual is required to submit payment by certified check...
You might also like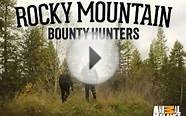 Rocky Mountain Bounty Hunters Season 1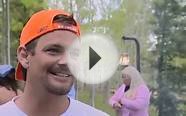 Dog The Bounty Hunter: The Colorado Contest Part 2 | A&E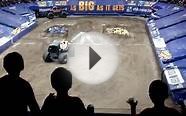 Bounty Hunter at Pepsi Center Denver Colorado 2014
Place Your Shot / Elk Hunting / Are You a Real Hunter? / Sylvan Lake Recreation Area / Pronghorn Research / Whirlybird Tagging / Hunting the Blue Grouse (Colorado Outdoors, Volume 13, Number 5, September-October 1964)
Book (Colorado Department of Game)