Buffalo hunting in Colorado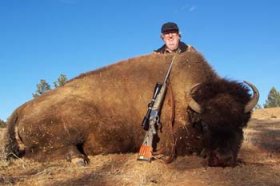 A Buffalo Hunter's Dream
In the words of the familiar folk song, Stonemeadow Ranch really is a 'home where the buffalo roam.' Located in the beautiful Black Hills of South Dakota, Stonemeadow Ranch offers the finest in buffalo hunting.
What makes us different from the rest is that we welcome for you to bring the family along for the experience. We only book "one" hunting group/family to the ranch at a time so you and your group would have the entire lodge to yourself for your stay. Meals are also included in the package prices. Guide, camera man, fielddressing and hauling of your animal to the local meat processor is also included in your package. ONE non-hunting adult plus any children under 16 years of age stay for FREE with each hunter. Best of all, its quiet, comfortable accommodations and local attractions make Stonemeadow Ranch a place the entire family will love.
About Buffalo Hunting in South Dakota
To date, buffalo hunters at Stonemeadow Ranch in South Dakota have all take home trophy bulls, scoring high enough to make the record books! Although buffalo can be hunted any time of year, their coats are most dense during the cold winter months.Prime robes are Dec. thru Jan. Weather during November through February can vary greatly. The average daily temperatures will be in the 30-40 degree range, but it can also dip below zero.
The 1200-acre hunting area terrain at Stonemeadow Ranch varies greatly. There are open meadows, box canyons, ponderosa pine and cedar grows, offering plenty of places for buffalo to live in their original habitat. Since Stonemeadow Ranch is privately owned, NO hunting license is required.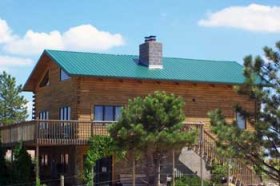 Hunts are done on FOOT in a spot and stalk unless arrangements are made in advance for
moving around in a vehicle. NO baiting or hunting out of stands.
How big are the animals at Stonemeadow Ranch? Mature bull may weigh up to 2, 500 pounds. Younger bulls will average about 1, 200 pounds. Cows generally weigh 750-900+ pounds.
Trophy Buffalo Hunts (SOLD OUT) Trophy Buffalo Hunts are canceled please fill out form for other buffalo hunting outfitters.

2013 Nov. - Mid. March Prices:
*Please email for other options*
**All prices are subject to a 5% sales tax.**
~Tips for staff are "not" included in hunt package costs~
Payment requirements:
1/3 due at time of booking.
1/3 due 60 to 90 days prior to the date booked.
1/3 due upon arrival.
A Family-Friendly Destination
Not only does Stonemeadow Ranch offers the finest in buffalo hunting, it's also a great place to bring the entire family.You'll stay in a luxurious, three bedroom cabin with a loft with two bunk beds, full kitchen and bathroom facilities. While you hunt your trophy buffalo, your family can relax in the warm of a friendly environment, and enjoy three delicious meals a day, watch HDTV and read and relax in front of a cozy fireplace. Local tourist attractions like Mt. Rushmore, Custer State Park, and Crazy Horse memorial are all a short drive away. Is your family the adventurous sort? Let them hike to the top of Terry Peak or head off to the nearby Terry Peak ski area for some downhill skiing.
You might also like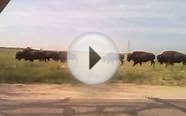 Colorado Bison or American Buffalo July 2013 rutting, or ...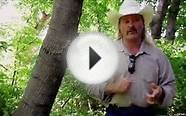 Where in the World is Colorado Buck? - RSA Cape Buffalo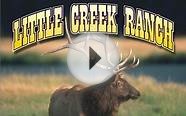 Little Creek Ranch - Colorado Trophy Buffalo Hunts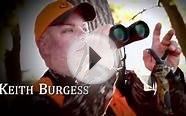 Bowhunting Elk In Colorado - Primos Truth About Hunting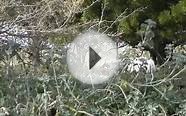 Ram Hunting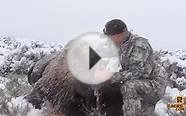 Colorado Archery Buffalo Hunt
Northwest Art Mall Boulder Colorado Buffalo BUFM Wall Art by Paul A. Lanquist, 11-Inch by 17-Inch


Home (Northwest Art Mall)




Paul A. Lanquist PAL is a Northwest artist By combining the nostalgic vintage look and feel of the past with the spectacular scenery of the world
Made in America
American Artist
Vintage Art
Amazing Color Pallet
Popular Q&A
Why was buffalo hunting dangerous?
Well, you wouldn't want to be near by if they charged at you right? EEKS!!
What is Sioux for buffalo hunt.
There are many terms for "hunt" in Lakota but the verb used for "to hunt large animals by surrounding and shooting them with arrows" is wanasA.
So the sentence wichasha wan wanase i means "a man went buffalo hunting" and oyate kin wanasapi means "the tribe was on a buffalo hunt".
The verb wakhute means to shoot (people, animals) or to hunt; so wakhul yapi is "going hunting" but is not referring specifically to buffalo. Other terms refer to hunting deer and other game animals.