Colorado Wildlife and Fisheries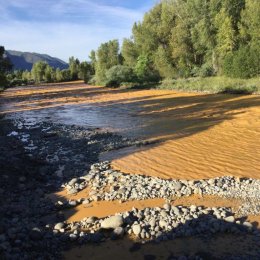 Oftentimes when we talk about conserving our public lands, fish and wildlife and protecting our clean air and waterways, there is an overarching impulse that transcends all politics and economics. That impulse is the deeply felt desire to see wildlife continue to thrive, clean waters continue to flow, and to know that all we have enjoyed and benefitted from will remain for many generations to come.
The massive unleashing of pollution into southwest Colorado's Animas River from an old, inactive gold mine high in the San Juan Mountains is a heartbreaking reminder of how past actions and the failure to deal with them can threaten our landscapes, wildlife and human health for generations.
The Denver Post reports the mustard-yellow sludge is spreading at about 5 mph and has moved more than 100 miles down the Animas into the San Juan River, through northern New Mexico and Navajo Country.
Some of the most striking photos and video of the disaster show one half of the river looking normal and the other half turned a sickening yellow-orange. You want to yell "Stop right there!" But you know the clear water in the photo is already fouled and the threats to fish, wildlife, and communities continue to spread. There are even ducks still bobbing around in the muck.
One of the supreme ironies of the Gold King Mine calamity is that it was triggered during work by the Environmental Protection Agency to address ongoing releases from the mine and treat the wastewater. The EPA says crews were excavating loose material that had collapsed into the mine's entry on Aug. 5 when the material gave way, opening the mine tunnel and unleashing an estimated 3 million gallons of contaminated water into a creek and the Animas River. Crews are rebuilding settling ponds to treat the water still flowing from the mine.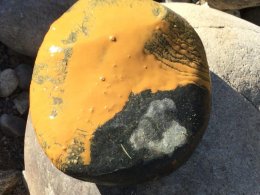 As Durango, Colo., and other communities declare local emergencies and make clean drinking water available, the EPA is scrambling to determine the concentrations of the heavy metals, including lead, arsenic and zinc. The EPA owes the public answers, including the short and long term impacts of the spill, how it happened, and what it's going to take to make it right. State wildlife officials say only one fish has died out of dozens put in cages in the river as a test. But it's too early to know the full wildlife and environmental impacts.
However, what shouldn't get lost amid the legitimate fears and outrage is that this is a catastrophe long in the making. The Gold King Mine, inactive since the 1920s, is just one of thousands of historic hard-rock mines across the West that weren't adequately cleaned up and have polluted waterways that provide drinking water, irrigate crops, sustain fish, wildlife and a multi-billion-dollar outdoor recreation economy. Hard-rock mines have a history of affecting locals, such as communities on tribal lands.
Eddie Kochman, the former state fisheries manager and a member of the Colorado Wildlife Federation, said ongoing releases from old mines have plagued the Animas and other rivers and tributaries statewide for years. "At least the EPA was trying to do something, " he said. "It will be interesting to see what happens after this since this is right in the middle of tourist country."
Western lawmakers, federal agencies and conservation groups have worked for years to pass so-called Good Samaritan legislation that would shield states, companies, or nonprofits from legal trouble if they clean up an abandoned mine site to protect drinking-water supplies or prized trout fisheries. A major obstacle is current law that results in "If you treat it, you own it, " as Patricia Limerick of the University of Colorado's Center of the American West has explained it.
We might be able to fix or at least mitigate environmental messes of the past. It would be great to do what we can to avoid future disasters. The Interior Department has approved stronger rules for fracking on national public lands and has proposed modernizing fees for federal coal leases.
You might also like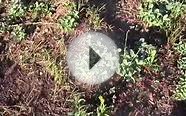 State Forrest State Park, Colorado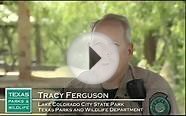 Lake Colorado City State Park, Texas [Official]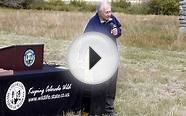 Cline Ranch State Wildlife Area History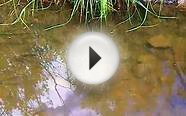 Brook Trout in Beaver Pond at Alma State Wildlife Area ...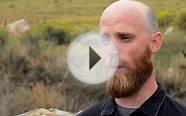 Colorado State University Goes to Bat for Threatened Species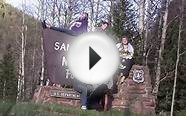 Wildlife in Colorado