Cheap guided hunts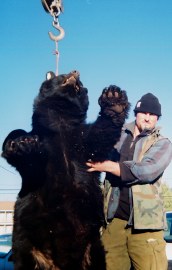 Bears over bait takes place in September. We operate 3 Guided Self-Service Tent Camps each in its own bearhunting world. Each camp consist of platformed, internally steel framed 12x28 Colorado canvas walltents, (2) 12x28's for larger groups. Cots, tables, lighting, fullsize gasburner stove, pots/pans kit, utensils, paper products, water barrel, outhouse & gamepole are supplied. Streams are in close proximity as well for dishes and washing up. Each camp has it's own leased township hunting area with alternate baitlines. We continue to do all the baiting, all you need to do is drive yourselves to/from the baits for the hunt, which most guys prefer anyway. This eliminates any waiting for pick-ups when tagged out early in the day or if extreme weather forces you off stand early. Tentcamps are centrally located in your township for ease and efficiency when hunting different baitlines. Guides will check in at your camp each night after your hunt to follow up and handle bears from bloodtrailing, hauling it out, to skinning to the freezer. They also check in frequently to touch base. 2016 Hunts are $1000 per hunter or $800 Buddy-Plan when booking 3+.
Maine has the highest population of Blackies in the Eastern states and the past few years have been remarkable. Our vast, rugged wilderness and lack of "human population" have made this possible. Our exclusive 5 Township baiting grounds are in prime Maine Bear Country and our numerous baitlines receive heavy bear traffic to assure a memorable Black Bear hunt. We bait for 3 months with offerings ranging from our special "soup de' jour" red meat & fats marinated in honey to our barrels of honey, chocolate, licorice, coconut, donuts and other goodies that have them fighting for the free meal. We truck in 45, 000+ lbs per year and bears know they can rely on these baited townships better than natural mast, migrating them in from adjacent towhships, including the adjacent 64 sq mile no hunting sanctuary that abutts our 200 sq miles of exclusive lease. Sites are in strategic locations so we can manipulate the bears into being vulnerable. Very vast woodlands with a very healthy Bear population make for excellent hunting.
Baits are set up for bowhunters and firearms hunters. Stands are placed at various ranges from 8-10 yards for traditional bow shooters, 20 for compounds and upto 50 yards for firearm hunters. Great care is taken to provide the best shooting angles and shots. Left/right handed shooting is taken into consideration as well.
Most all our hunters have sightings/occurences with bears. Hunters who pay attention and heed advice given do well. Come and see why we call them the "black ghosts" of the North. We properly care for your trophy, skin, quarter and freeze until your departure.
Tags are guaranteed over the counter and available upon arrival or online. Non-Resident firearms license is $114 + $74 Bear Permit. Bowhunters get away a little cheaper at $74 + $74.
To book a hunt, simply contact us to make sure your week choice is still available and then send in your deposit. We will hold your hunt for 2 weeks without a deposit. Upon receiving a deposit, we will send you a confirmation packet containing What to Bring, Hunt Descriptions, Directions, etc.
NOW BOOKING 2016
WE ACCEPT ALL MAJOR CREDIT/DEBIT CARDS
6 Night / 5 Day Hunts
$300 Deposit
2016 Hunt Weeks: August 28-Sept 3; Sept 4-10; Sept 11-17; Sept 18-24
Book Early to get Choice Dates & Buddy-Plans!!
This is a real hunting experience!
You don't crawl out of a hot tub or room at 2 p.m to go on a quality hunt, with us you live the hunt!
You might also like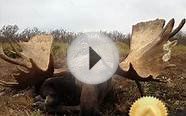 Unguided Alaska Moose Hunts - Fly-In DIY Moose Hunt for ...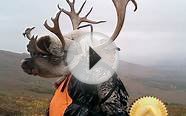 Alaska Unguided Caribou Hunts for Barren Ground Caribou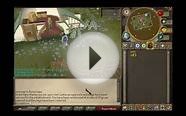 How to level up Hunter quickly, for Cheap P2p Only.
Auto Vynamics - STENCIL-NATURESCENE01-X - Detailed Nature & Wildlife Scene Stencil Kit - Use the Whole Scene or Individual Pieces! - 20-by-20-inch Sheet - (1) Piece Kit
Art and Craft Supply (Auto Vynamics)
Detailed Nature & Wildlife Scene Stencil Kit - Use the Whole Scene or Individual Pieces!
Use the whole scene or individual pieces!
Reusable, safe, non-toxic, and recyclable!
Stencil material resists inks, paints, and stains!
(1) Piece Kit - 20-by-20-inch Sheet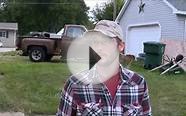 How to make a cheap budget gun hunting rifle cabinet rack ...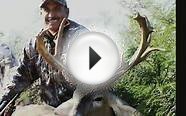 Texas Hunts Cheap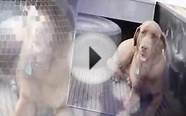 Cheap South Dakota Guided Hunts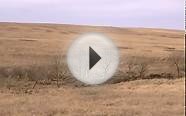 Cheap South Dakota Guided Turkey Hunts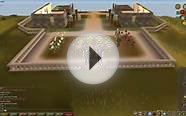 Runescape -- Revenant Hunting Guide! Cheap Method ...
Popular Q&A
What are the rivers in the national forest?
National Forest is a classification of federal lands in the United States. Each national forest has it's own rivers. Which national forest are you looking for information on?