DOW Colorado hunting Seasons
The Weminuche Wilderness, which is easily accessed from the Vallecito Lake area, is Colorado's largest, offering more than a half million acres of public land. The area around Vallecito Lake (751) is a top pick for hunting Elk, Mule Deer, Turkey and Bear. It is a beautiful country. The area has several campgrounds, accommodations, markets, restaurants, and wild game processing, making it a popular hunter's staging area.
The San Juan National Forest is a vast tract of land and an experienced guide who knows the area can help hunters bag a trophy bull. There are several reputable outfitters at Lake Vallecito and others within close proximity.
Rules and Regulations
As with any other type of hunting, rules and restrictions apply to San Juan Mountain elk hunting. Licenses are required for both in-state and out-of-state hunters. Licenses can be purchased prior to the hunting season in the area as well as the Colorado Division of Wildlife offices. After the hunting season has begun, licenses can only be purchased through the Division of Wildlife. Only those elk with four points or more are legitimate targets. Elk hunting season begins at the end of August and concludes in mid-November with specific dates set and seasons set for: archery, muzzle loading, and rifle hunting. . San Juan Mountain elk hunting can be challenging to even the most experienced elk hunter due to terrain and weather conditions. Thirdly, mapping out the area of the hunt will be important because when that record bull is snagged there is still the challenge of getting the bull back to camp
Questions on where to go and how to get there? (970) 247-4874
Questions on licenses and regulations? Call the Colorado Division of Wildlife at (970) 247-0855
Colorado Division of Wildlife
San Juan National Forest Home Page
Bureau of Land Management, San Juan Field Office
For seasons dates, apply for license, plan your hunt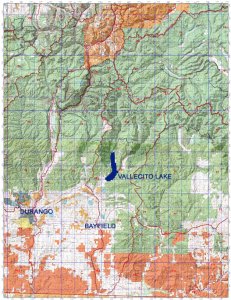 The southwestern half of the Weminuche Wilderness Area is drained by two major streams—the Los Pinos and Vallecito Creek and all their tributaries. At 7, 600 feet in altitude and 2, 700 acres, Vallecito Reservoir is big water that produces big fish.
Vallecito Lake is great for those seeking easy access and large fish such as rainbow, brown trout, Kokanee Salmon, Small Mouth Bass and Northern Pike. The whole Lake has access points and trails for shore fishermen especially the East side and across the Dam. As the seasons change different opportunities exist. Although Rainbows are always eager to bite, in May and early June they cluster up close to the rivers. In May Pike are still in the spawning stage, you may be lucky to either anger a nesting female, or hook up with a rogue male. The best time to catch a big Northern Pike at the post spawning time - mid to late June or in fall when the Lake starts getting colder. Fishing for brown trout usually improves from mid-September to mid-October. Kokanee Salmon is best the first of June to the end August, shortly after that they head up the rivers to spawn. Kokanee "snagging" season starts Nov. 15 and goes until Dec. 31. Taking Kokanee salmon prior to these dates is prohibited in Vallecito and Grimes creeks. Fly fishing on the Lake and into the rivers is real popular, along with trolling down deep when the water warms up.
The entire watershed within the wilderness area has special regulations. Angling is limited to flies and lures, and there is a bag and possession limit of two fish. The trout found within the wilderness portion of the Pine and Vallecito watershed are exclusively wild fish. Backpacking with a fly rod is one of the supreme pleasures of angling in the San Juan Mountains.
Lemon Lake and the Florida River above it offer another opportunity, to catch Rainbows, Browns and Kokanee Salmon.
The Colorado Division of Wildlife website is an excellent source of information on available species and places to go, and of course the Internet is replete with fishing blogs, fishing guide sites, and a wealth of information that is a gateway to Colorado fly fishing.
Some helpful links for fishing, please see our links page for more.
You might also like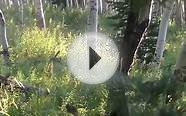 Colorado Archery Elk Hunt - Public Land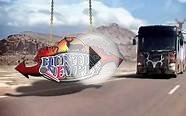 Huntin On Empty Mule Deer Haven Show 2 (Season 2)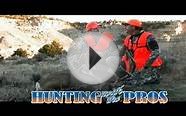 Hunting With the Pros-Colorado MD Ep. 1808
Is the Green Line Green? Status, Trend, and Treatment of Colorado's Riparian Areas: October 1-3, 1996, Pagosa Springs, Colorado, Proceedings of the Eighth Annual Conference
Book (BiblioGov)
Does Wildlife Stand a Chance a Against the Gun? / The Idaho Springs Hunter Survey Caper / Enos Mills / The Red-Tailed Hawk / A Trip to North Park / Trapping in the Footsteps of Mountain Men (Colorado Outdoors, Volume 27, Number 2, March-April 1978)
Book (Colorado Division of Wildlife)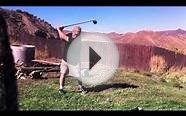 Season Pass (Justin working on his golf game in Colorado)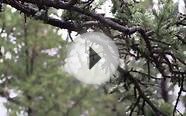 Colorado Elk Hunt!: Episode 8, Season 1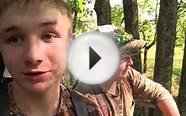 Deer hunting 2015 early season huge success!