Elk hunting Seasons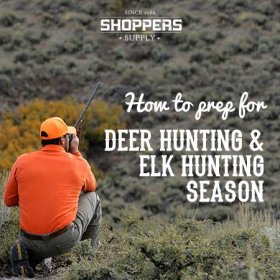 With the temperatures beginning to cool down, it can only mean one thing: hunting season is upon us! Whether you're a seasoned hunter or new to the sport, there's always something to learn. In order to fully prepare yourself for hunting season, there are a few things you'll need to know, and do. Throughout this article, we'll take you through everything you need to know to prepare yourself for the deer and elk hunting seasons.
Deer and elk are two of the most common big game species to hunt, however Arizona is home to a variety of other unique species such as bighorn sheep, mountain lion, quail, and javelina—just to name a few! For the complete species list, as well as each species' season, visit the Arizona Game & Fish hunting regulations page.
Deer Hunting Season
Archery-only: August-January
Firearm: October-December
Arizona is home to Mule deer and Coues, which is a subspecies of the more well-known white tailed deer. Mule deer are much more common and are by far the more abundant species within the Grand Canyon state. Mule deer can be spotted by their black tip tails, larger ears, and dark forehead coloring. Coues can be spotted by their white tails and white coloring around their eyes.
Elk Hunting Season
Archery-only: August, September, November
Firearm: September-November
Know Where to Hunt in Arizona
To the surprise of many non-Arizonans, our state is thriving with hunting regions. Covering all corners of the state, you can hunt from the far north all the way down to the most southern regions of the state.
Arizona is broken out into six regions:
Region I—Pinetop
Region II—Flagstaff
Region III—Kingman
Region IV—Yuma
Region V—Tucson
Region VI—Mesa
Each region is then broken out further into smaller units. It's these individual units that specify which species can and cannot be hunted. It's crucial that you view the complete list of regions and units to know what you can and cannot hunt based on your location.
1. Weapon & Ammunition
You won't be able to do much hunting if you don't have the right weapon and ammunition. In Arizona, choose between firearm and archery, and be sure to look at the season schedule above as the dates may change depending on the weapon you use.
2. License & Permit Tag
Next you need the proper permit-tag(s). Every year, a hunt draw occurs in which all the hunters apply and a lottery type "draw" takes place. This is where you receive your permit-tag(s). Unfortunately, there are often more hunters than there are tags available, so submit your application early and keep your fingers crossed! By now, the fall 2015 and spring 2016 draws have both come and gone. Learn more about the big game hunt draw here.
3. Appropriate Hunting Clothing
Hunter orange when hunting deer
Camouflage when hunting elk
Proper hunting boots
Hat to block the sun from your eyes and offer additional protection and warmth
Hunting gloves that allow for dexterity, yet help keep you warm
Water and/or windproof clothing, depending on the weather forecast
Pro tip: wash your hunting clothes and gear in scent free detergent to avoid scaring off animals.
4. Gear
Optics
Flashlight, lighter/matches
Cellphone and compass
Snacks & water—think energy bars and trail mix. Foods that won't take up a lot of space, but will provide you with the energy you need to keep going!
Rope—you never know what a day of hunting may have in store; it's always best to be over-prepared as opposed to the alternative. A good rope can come in handy in a variety of unexpected situations you may find yourself in.
Hunting knife
5. Patience
Hunting is all about patience and perseverance. You can have the best gear in the world, but without patience and perseverance, you may find yourself coming home empty handed.
What to Know About Baiting
Baiting is a common tactic used amongst hunters in a variety of states, however here in Arizona, there are laws in place that prohibit hunters from the act of certain baiting. According to the State of Arizona, bait is defined as "any food-stuff or ingestible material that has been deposited, scattered, piled, or delivered by a passive or active feeder or feed delivery system so as to constitute an attractant, lure or enticement to wildlife and to influence the movement of these animals for the purpose of harvest by hunters."
Please note that according to the State of Arizona, bait does not include items such as water, salt supplements, decoys, scent lures, non-ingestible attractants, or food plots that are placed in an accepted agricultural guideline. Before you go out on your hunt, make sure to read up on the state's proposed baiting prohibition.
Start Preparing
Now that you know the basics, it's time to start prepping so that you're ready for the deer hunting and elk hunting season!
Here's a quick recap:
First you need to decide what type of hunting you'll be doing—firearm or archery? Next, you need to get the proper license. You won't be doing any hunting this season if you don't get it. And once you've secured your license, you'll need your permit-tag(s) as well.
Once these items are checked off your list, the next step is to decide where you want to hunt. This may affect what you bring along with you while hunting. Different regions come with different terrain and weather. Choose where you'll be hunting first, and then make sure to get all of the proper gear needed for a safe and enjoyable hunting season. We've listed some of the necessities above, but this is by no means a complete checklist.
You might also like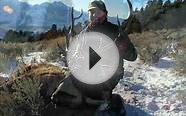 Montana Elk Hunting Season 2007 -Story Ranch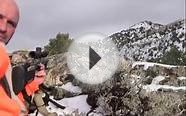 Late Season Rifle Elk Hunt - Chad Fraughton - MossBack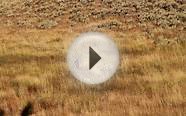 Montana Elk Hunting....Mean Season Vol 3. episode 2 (1)