Grand Canyon White Water Rafting Tours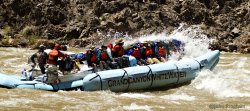 This is an excellent river trip for hiking enthusiasts who may not have the time to take a trip through the full Canyon. After a strenuous 10-mile hike into Grand Canyon from the South Rim, rafters will encounter lots of white water on this tour. Each day includes side hikes to places like Deer Creek Falls and rides through rapids like Hermit, Crystal and Lava Falls. Pass Havasu Creek on the journey through the Inner Gorge of Grand Canyon. On the fifth day, your river trip will end at Diamond Creek with included ground transportation to nearby Peach Springs, AZ followed by ground transportation back to South Rim or Flagstaff, AZ. Grand Canyon Whitewater provides all the necessary equipment for rafting and camping including dry bags, tents, sleeping bags, cots and chairs, so you don't need to worry about packing much with you. You will need to bring your own hiking backpack and containers to carry your water. Mule-duffel service (888-297-2757) is recommended, at an additional cost, to carry duffel bags into the Canyon. Reservations must be made in advance and duffel bags must be dropped off at South Rim the day before your trip launches.
Transportation
There are two ways to get to the trip's launch point and home again at the end of your adventure, depending on whether or not you will have a vehicle. With both options, you will need to spend the night before your trip launches at the South Rim of Grand Canyon, as the hike into the Canyon begins early the morning of your trip.
If you DO have a vehicle, you will drive yourself to the South Rim the day before your trip launches. You can leave your vehicle at the South Rim and we'll shuttle you back to South Rim at the end of the trip.
If you DO NOT have a vehicle, you can arrive at South Rim by several different options. You can fly between South Rim and Las Vegas with Grand Canyon Airlines. To book flights to and from South Rim visit or call 800-582-4139. You can also use Arizona Shuttle for rides between Phoenix, Flagstaff and South Rim. To book the shuttle visit or call 800-888-2749. At the end of the trip, included transportation (*optional) will return you to either South Rim or Flagstaff, Ariz. *If you have alternate transportation plans, please call to discuss with our office.
Lodging
You will want to stay at the South Rim Village in Grand Canyon National Park the night before your hike in. As rooms book up quickly at the South Rim, please book your room as soon as possible. To book lodging at South Rim, Grand Canyon visit Xanterra at or call 888-297-2757
What is included
Grand Canyon Whitewater provides the following:
Return transportation to South Rim or Flagstaff, AZ at the end of trip (optional)
Rafting equipment including life jackets
Large dry bag for your clothes and personal items
Small dry bag accessible during the day
Camping gear provided includes a tent, above-ground cot, sleeping bag, sheet, pillow and ground tarp
Meals, snacks and non-alcoholic beverages including water, soda and lemonade – passengers may purchase and bring alcohol for the trip
Eating utensils and a souvenir mug
Camp chairs
**There are NO taxes on this trip
You might also like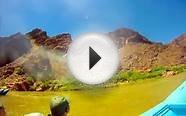 Rafting in the Grand Canyon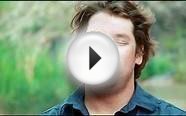 River Rafting Grand Canyon with Brian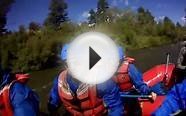 Performance Tours White Water Rafting - Browns Canyon 3
Tula Hats Gardener Hat - Straw L/XL


Sports (Tula Hats)




Lightweight palm material
Wide 4 brim and a stay put sweatband and leather chinstrap
Tested by California Polytechnic State University and awarded the 50+ UPF rating
Cleans easily, dries quickly, and floats
Perfect for picking petunias or setting out on a three-week trip down the Grand Canyon
Popular Q&A
What is a good company for white water rafting in the Grand Canyon? | Yahoo Answers
Call around and let their customer service speak for itself. Go with the one you feel was most helpful in accommodating your group. Have fun out there!