Guided Elk Hunting Trips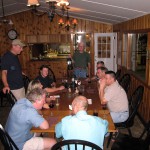 Mule & Whitetail Deer, Black Bear, Moose & Mountain Goats
Our horseback pack trips into the Bob Marshall Wilderness area put you into the best of elk hunting, whitetail deer hunting, Moose, Black Bear, Mountain Goats, Mule Deer, and fishing, Montana has to offer. All hunts are for combination deer, elk and bear plus fishing opportunities are available whenever you like.
Montana Elk Hunting During The Rut with a rifle!
In The Bob we can offer early season rifle hunting when elk are in the rut and bugling. If you have never hunted elk during the rut this is an experience you will never forget. There are only a few places you can hunt elk during the rut with a rifle, the Bob Marshall Wilderness in Montana is one of them. The rut usually runs from about September 10th through the first week of October.
Elk Hunting in Montana, starts September 15th and run to November. Elk is our number one animal and you will find that trophy mule deer roam the ridges, whitetail populate the river bottoms, and occasionally we hunt an expanded area and stay in remote spike camps. Horses will take you most of the way, and hunting is then on foot.
Groups of four to six hunters take guided 7 or 9 day Elk hunting trips, which include a day in and out and 5 or 7 days of actual hunting in the Bob Marshall Wilderness. Hunting accommodations include large wall tents with comfortable cots and warm wood stoves. Hearty meals will be served family style to tame any wilderness size appetite.
Experienced Elk hunting guides
Average shot distance under 200 yards, some as close as 30 feet
Most game taken within 2 miles from base camp
Elevations range from 4400 to 8000 feet
Rates
Elk Hunting in Montana starts September 15th and run to November. We offer 7 and 9 day trips.
7-day two hunters per-guide, fully guided trips – $3, 700.00 per-person
9-day two hunters per-guide, fully guided trips – $4, 700.00 per-person
*Montana hunting License fee not included in price.
Also included in your all inclusive trip price is the following:
First night lodging at the beautiful Diamond R Lodge. A two hour drive into the mountains and situated on the Spotted Bear River. See pictures in our photo album. You will have your own rustic cabin. Take a hike, enjoy a great evening meal, including beverages, in their beautiful lodge or on their deck overlooking the Spotted Bear river. In the evening you can sit around a blazing camp fire and just take it all in!!
In the morning you will have a great breakfast, fix a trail lunch and then take a 30 minute drive to the trail head, where you will be assigned your horse for the week have a short orientation and head into the wilderness for a great adventure!
If you are flying, we also furnish airport pickup, and transportation to the Diamond R from Glacier International Airport, Kalispell, Montana.
Special One-on-One Montana Hunting Trips (One Guide Per Hunter)
A professional hunting guide will personally work with you in designing the kind of one-on-one trip you would like. Hunt for trophy deer and elk. This hunting adventure is 10 days long.
This is a higher percentage hunt during the Elk bugle season, spiked out in some very remote areas. It is not a hunt for everybody, but if you are in good physical condition and can do a fair amount of hiking in the mountains, then this can be a very good Elk hunt. We may use several outpost camps during this Montana hunt, depending on game movements. This trophy hunt will be during the Elk rut in September and early October, it can be for rifle or archery.
We only do 4 or 5 of these a year, so you need to book early.
Rates:
One-on-One Guided Hunting Trip – $6, 000.00. Fill out our request form for details.
If you want an easy hunt with guaranteed results, we can make a recommendation to you of other options. If you want a true wilderness hunting experience, with the opportunity to get a nice animal then this is the place. Any animal you harvest will be earned and definitely a trophy, regardless of the size."
You might also like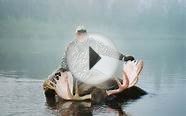 Self Guided Alaskan Moose Hunting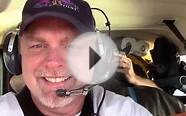 Self Guided Giant Moose Hunt Sept 2014"Alaska"
Archery Oregon Elk Deer Combo Hunt
5 day hunting trip part 2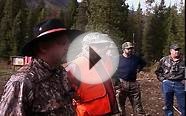 Lee Livingston Wyoming Hunting Trips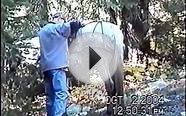 Elk Hunting-Selway Bitterroot Wilderness.wmv
Tula Hats Gardener Hat - Straw L/XL


Sports (Tula Hats)




Lightweight palm material
Wide 4 brim and a stay put sweatband and leather chinstrap
Tested by California Polytechnic State University and awarded the 50+ UPF rating
Cleans easily, dries quickly, and floats
Perfect for picking petunias or setting out on a three-week trip down the Grand Canyon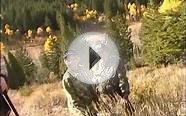 Golightly Trophy Elk Hunts in Idaho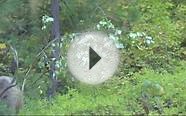 Blue Mountain Adventures - The Ultimate Guided Trip!
Popular Q&A
What is a good company for white water rafting in the Grand Canyon? | Yahoo Answers
Call around and let their customer service speak for itself. Go with the one you feel was most helpful in accommodating your group. Have fun out there!