Horseback Hunting Trips
Kids love Montana riding
vacations too!
Horse pack trips in Montana provide an unforgettable adventure into one of Montana's finest primitive wilderness areas. Montana pack trips are great for family vacations, nature photography enthusiasts, or anyone who just needs to get away from it all.
Our location in southwest Montana offers some of the finest horseback riding in the Rocky Mountains in moderate, yet mountainous terrain spanning 20 square miles. Our Montana pack trips take you through two beautifully forested mountain ranges with vast open fields blanketed with wildflowers. During your Montana riding vacation you'll be breathing the mountain fresh air, viewing elk, deer, moose, antelope, and other wildlife in their natural habitat, and sleeping under the stars like you've never seen them before!
Ah! What's not to love
on a Montana pack trip?
Best Season for Horse Pack Trips in Montana
The best times to see abundant wildlife during Montana riding vacations are June and late August. June features the calving season for elk, deer, and moose. Late August features the beginning of the elk bugling season. You will find the cooler day temperatures more comfortable during horse pack trips in Montana. There will be less insects to annoy you and the cooler night temperatures won't bother you while you're snug inside your sleeping bag.
The scenery is breathtaking
during a horse pack trip.
Montana Pack Trip Packages
We offer several Montana pack trips for horseback riding in the Rocky Mountains. Our pack trips are fully guided and designed to accommodate all levels of riders. We can ride directly from our Montana mountain lodge or trailer a short distance for a wider variety of areas to ride.
Bring your sleeping bag as we will be camping out in new wall tents. We'll give you three square meals a day because you'll work up quite an appetite riding on horse pack trips in Montana!
To make your Montana riding vacation more enjoyable, we take the time to fit you to your horse, your tack, the area conditions, and the length of time you'll be in the saddle. We provide horseback riding instructions if you're new to riding or need a little assistance. We make sure you are acquainted and comfortable with your horse before starting out on your Montana pack trip.
We have 18 horses and 8 mules available for riding in western saddles. You'll most likely ride a quarter horse, but we also have a Morgan, a couple of fox trotters, a percheron, an appaloosa and two big Draft horses.
This Montana pack trip includes 3 days of horseback riding, 3 nights lodging in wall tents, and all meals.
This Montana pack trip includes 5 days of horseback riding, 5 nights lodging in wall tents, and all meals.
This pack trip is a real Montana backwoods adventure! It includes 3 days of horseback riding, 2 nights sleeping under the stars with only a bed roll, and all meals.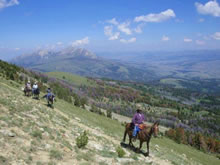 This pack trip is for anglers that want a real 'River Runs Through It' experience! It includes 3 days of horseback riding and fishing, 3 nights lodging in wall tents, and all meals.
Deluxe Horse Pack Trip:
Ride-A-Rama in August
Broken Arrow Lodge's Ride-A-Rama!
We only offer this fun-filled Montana pack trip one week each August. You arrive on Sunday and spend the first night at our Montana mountain lodge. Then, it's off to our camp in the the spectacular Snowcrest Range of southwest Montana. Our mountain camp very comfortable with deluxe wall tent accommodations and showers.
We will range over 100 miles during our 6 exhilirating days of horseback riding in the Rocky Mountains with 5 nights of camping out. Riding in a different area each day, we will see abundant wildlife and wildflowers blanketing mountain meadows. While at camp, you may choose a short ride, a long ride, or just to relax at camp.
This once-in-a-lifetime Montana riding vacation ends when we get back to the lodge Saturday evening. Be sure to reserve your spot early so you don't miss out on this year's great horse pack trip in Montana!
3-Day Montana Pack Trip — The Escape
6-Day Montana Pack Trip — The Wilderness Adventure
3-Day Montana Pack Trip — The Pioneer
Ride-a-Rama: Deluxe Montana Pack Trip
Erwin & Sherry Clark
Broken Arrow Lodge & Outfitters
Erwin Clark, Outfitter #5715
406-842-5437
P.O. Box 177, Alder MT 59710
Contact Broken Arrow Lodge
This institution is an equal opportunity provider.
This institution is operated under special use permit
with Beaverhead–Deerlodge National Forest.
Montana Fly Fishing Guides | Montana Hunting Guides | Blog
Summer Dude Ranch | Montana Riding Vacations | Montana Lodge
Fly Fishing and Hunting Photos | Season Rates
You might also like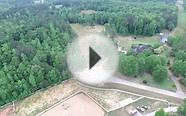 DJI Phantom 3 Professional Trip to Hunting Lodge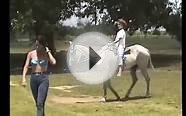 Guyana Trip - Part2 (hunting, fishing, riding - 1997)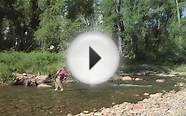 Bucks Livery - Trail Rides, Pack Trips, Big Game Hunts ...
Hunting Trip Bundle - ReVIVE ReStore PX6000 Solar Charger , GOgroove BlueSYNC SPB Portable Bluetooth Speaker and Power Bank and ENHANCE Weather Radio with Flashlight - Great for Big Game , Small Game , Migratory Bird Hunting and More
Wireless (Accessory Power)
Includes weather radio, solar charger and portable bluetooth speaker and power bank. Perfect for Hunting , Camping , Hiking , Mountain Climbing , Backpacking , Canyoning...
Use FM/AM/WB radio while also having access to an extra flashlight, loud siren and WB alert if needed
Use the Solar ReStore PX 6 and BlueSYNC SPB for extra power day and night
Take music with you on your camping trips with the portable bluetooth BlueSYNC SPB speaker
Quality Guaranteed - 3 Year Manufacturer s Warranty by Accessory Power
Pocket Chainsaw, Compact, Lightweight, USA Made, Portable Tool, Camping, Hiking, Biking, Horseback Riding, Survival, Emergency Kit, Firewood, Trees, Limbs and Roots, Prepare for Emergencies, 1 Year Money-back Guarantee
Sports (Only Great Gear)
Made in USA. Featuring 128 bi-directional teeth of quality, tempered steel, coated to protect from rust. Unlike copy-cat saws, The Lumberjack Pocket Saw s rivets...
Ergonomically comfortable handles are attached with stainless steel S-hooks.
At 4.7 ounces, this light-weight saw is compact and easy to use by one or two people from young adults to women in their 70 s or even 80s!
It is the 11th Essential for backpacking camping, fishing, hunting and bow hunting. It should be in your emergency gear when riding horseback, ATVs, mountain bikes...
It s an invaluable companion to keep in your car, truck, boat, trailer, garage, toolbox, garden shed, tackle box, backpack and panniers.
Camping Accessories Bundle - ENHANCE NIGHTLUX LTN Battery Powered Lantern , Weather Hand Crank Radio , ReVIVE ReStore Q10X 10,000mAh Power Bank , Solar ReStore RA 4 Folding Solar Charger and BlueSYNC TWR Portable Bluetooth Speaker


Home Improvement (Accessory Power)




Perfect for Camping , Hiking , Mountain Climbing , Backpacking , Hunting , Canyoning , Horseback Riding , Trekking , Mountain Biking , Rock Climbing and More Outdoor...
Use FM/AM/WB radio while also having access to an extra flashlight, loud siren and WB alert if needed
Use ReStore Q10X and Solar ReStore RA 4 for extra power day and night. Light up your campsite with the NIGHTLUX LTN
Take music with you on your camping trips with the portable bluetooth BlueSYNC TWR speaker
Quality Guaranteed - 3 Year Manufacturer s Warranty by Accessory Power

Backpacking Accessories Bundle - GOgroove BlueSYNC SPB Bluetooth Speaker Power Bank , ENHANCE Weather Radio , NIGHTLUX EXP Hand Crank Lantern , ReVIVE ReStore Q10X 10,000mAh Power Bank and Solar ReStore XL Solar Charger


CE (Accessory Power)




Perfect for Backpacking, Camping , Hiking , Mountain Climbing , Backpacking , Hunting , Canyoning , Horseback Riding , Trekking , Mountain Biking , Rock Climbing...
Use FM/AM/WB radio while also having access to an extra flashlight, loud siren and WB alert if needed
Use ReStore Q10X, BlueSYNC SPB and Solar ReStore XL 4 for extra power day and night. Light up your campsite with the NIGHTLUX EXP
Take music with you on your camping trips with the portable bluetooth BlueSYNC SPB speaker and radio
Quality Guaranteed - 3 Year Manufacturer s Warranty by Accessory Power

Fun Valley South Fork, Colorado Original Vintage Postcard


Entertainment Memorabilia (Noble Post Cards)




Categories: US State & Town Views,Colorado,Other Colorado Cities
Type: Chrome
Size: 3.5 x 5.5 (9 x 14 cm)
Publisher: Noble Post Cards