Rafting Trips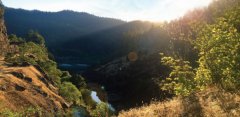 3 or 4 days
Spend 3 or 4 days paddling the Rogue River on OTT's original and one of the countries most popular, whitewater rafting trips. Nestled away in southern Oregon, this rafting vacation has everything you need for the ideal family adventure: warm water, great weather, fun rapids, surfing, re-running, and luxurious wilderness lodges.
Learn more
5 days
Spend 5 days rafting, hiking, photographing and generally exploring the, "Grand Canyon of Oregon" on the wilderness Owyhee River. This river runs for as little as a few weeks a year so be one of the few to experience this true treasure of the Oregon desert.
Learn more
1 day
Paddle Raft or inflatable kayak through numerous class II, III and even a IV on this exciting and scenic day trip. The North Umpqua River is perfect for anyone looking for some excitement paddling with their friends and family or the adventuresome person looking to paddle an inflatable kayak.
Learn more
2 or 3 days
If you are hunting for a couple days of GREAT inflatable kayaking or rafting this just might be your trip. Combine the daytime whitewater with camping in the beautiful Oregon cascades or staying at one of premier Inn's in the state and this becomes a one-of-a-kind weekend escape.
Learn more
1/2 or 1 day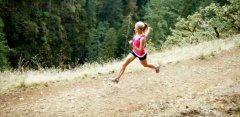 Our most kid-friendly whitewater rafting trip, the Rogue River 1-day trip, located just outside of Grants Pass, is southern Oregon's most popular 1-day river rafting trip. Perfect for the kids 4 and up with plenty of class II rapids and opportunities to swim and splash. This Rogue River raft trip includes a riverside lunch, plenty of swimming, and beautiful scenery.
Learn more
2 days
Over two days on the famous Rogue River you will learn to master an inflatable kayak under the tutelage of an experienced OTT guide. The single night is spent at the spectacular Morrison's Riverside Lodge. This trip is ideal for anyone just looking to get their feet wet and learn how to paddle before committing to one of our longer trips.
Learn more
1/2 day
Explore a scenic enclave of the Rogue River just minutes from downtown Medford. This area was previously un-floatable due to Gold Ray Dam, but with the Dam gone the river is opened up and creates a scenic paddle right at the base of the table rock mountains.
Learn more
4 days
Journey down the historic Rogue River Trail in style. This is gourmet hiking at it's best. Pristine wilderness, remote lodges, scenic trail, and a raft to carry everything for you. It does not get any better!
Learn more
If you need a few hours of adrenaline pumping white water rafting fun on the Rogue River this is your trip. Get ready to crash through big holes at Nugget Falls, surf the raft at Lineman's, and cascade over Powerhouse Falls to end the day. This trip is only offered in paddle rafts exclusively and is generally reserved for people 8 years old and up.
Learn more
Enjoy a leisurely ride in the raft with your special someone as the sun sets over the Rogue River canyon after the rafting crowds have faded away for the day. Experience Hellgate Canyon all to yourself with a relaxing wine and cheese sampling on a riverside beach mid trip. Conclude the evening on the river with a gourmet dinner for two.
Learn more
3 days
Run the 42 mile Rogue River Trail over 3-days lodge to lodge. What's better than a running vacation. A running vacation through a wilderness where you sleep in lodges and rafts carry your stuff! Beer and wine provided, guide on the trail with you, and freedom to ride the raft if you want.
Learn more
Slow down the pace and spend an extra day in the beautiful Rogue River Canyon during the fall which might just be the most beautiful time in the canyon. These hike trips allow extra time at the historical sites and trail side waterfalls during the days and it enjoy dinner and breakfast on the beach riverside at each of your 4 deluxe riverside camps.
Learn more
3 days
Spend three days on Oregon's incredible North Umpqua Trail. Pass by some of Oregon's' most famous waterfalls, soaking in hot springs, and spend your nights relaxing around the fire before returning to your lodge room for the evening. This trip runs through the heart of Oregon's Cascade mountains and is filled with giant Douglas fir trees, crystal clear cascades, and enormous basalt columns. This beautiful trail is not only perfect for running but has scenery that is second to non and makes an ideal three day escape for any runner.
Learn more
This trip is the full body workout. Spend the morning Standup Paddling the mighty Rogue River through class I and II rapids. After lunch switch over to a more whitewater worthy craft and raft some of the Rogue River's largest and most challenging rapids. Trip includes a riverside lunch and an afternoon snack.
Learn more
Active adventure weekend! Enjoying downhill mountain biking, class IV whitewater rafting, and whitewater inflatable kayaking. Spend two nights relaxing at a gourmet lodge with incredible food and awe inspiring scenery where you re-charge for the days of adventuring.
Learn more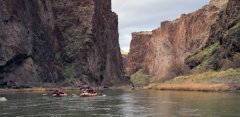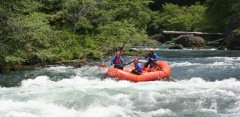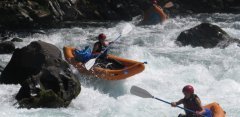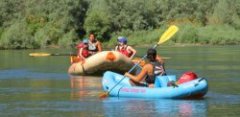 You might also like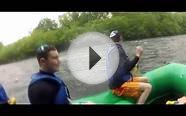 Freshman Rafting Trip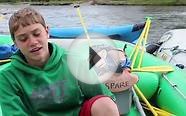 Colorado Rafting Trips: Lower Browns - Arkansas River Rafting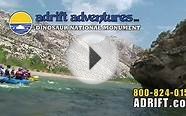 Split Mountain Gorge Utah River Rafting Trip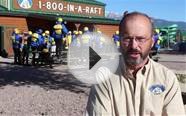 Denver Rescue Mission Rafting Trips - Wilderness Aware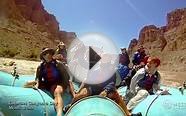 Rafting Trip in Cataract Canyon with Reggie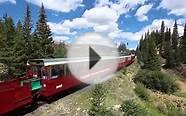 Colorado Zip Lining & Rafting Trips
BookFactory® Rafting Trips Log Book / Journal / Logbook - 120 Page, 8.5"x11", Blue Hardbound (XLog-120-7CS-A-L-Blue(Rafting Trips Log Book))


Office Product (BookFactory)




Ruled Pages with Page Numbers and Fields for Subject, Date and Book Number
Hard Bound Book with Reinforced Imitation Leather Cover, and Placeholder Ribbon
Smyth Sewn - Books lies flat when open; Archival Quality, Acid-Free Paper
Page Dimensions: 8.5 X 11 (21.6cm X 25.4cm )

Photo Jigsaw Puzzle of Tourist rafting trips on the Martha Brae River


Home (robertharding)




PHOTO JIGSAW PUZZLE You are purchasing one Photo Puzzle (252 Pieces). Estimated image size 356x254mm
10x14 252 Piece Puzzle comes with loose pieces in a designer box with your photo on top. The box is sized to fit most mail boxes. Great gift for kids, grandparents...
Artwork Description Tourist rafting trips on the Martha Brae River, Jamaica, West Indies, Caribbean, Central America.
For any queries regarding this choice of artwork please contact robertharding. Image (c) Robert Harding 2008 - All Rights Reserved
To view this image on other products please search for code 1174851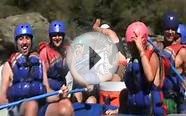 Middle Fork American River Rafting trips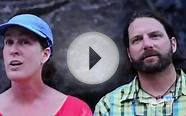 Family Rafting Trip - Salmon River Canyons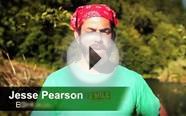 Rogue River Rafting with ECHO River Trips
Popular Q&A
How to Choose Rafting Trips.
A whitewater rafting trip can be a fun family trip, an extreme sports experience, or an opportunity to spend time enjoying or photographing nature; provided you have a sense of adventure, there is definitely a trip for you. With many different options for someone looking for a specific trip or 1 that combines all of these options, it can be confusing to choose the trip that is right for you. While you're likely to enjoy your rafting experience regardless of the trip you choose, this article presents tips for how to choose rafting trips to help you find a trip that best fits your needs.