Colorado Elk archery season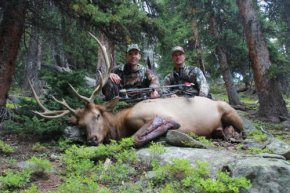 Every new archery hunter looking to hunt with AEI Guide and Outfitter asks this question: What is the best week to hunt elk during archery season? This is definately a valid question related to chasing the monarchs of the Rocky Mountains and I'll try to give you some positives and negatives related to each week. Hopefully this will help you decide which week would be the most appealing to you and your expectations.
Week 1 (elk hunting the last weekend of August-first week of September)
Positives: Elk are typically vocal in Taylor Park area this time of year. They definately aren't bugling at every loud noise or wrong look from another bull, but they are beginning to establish their dominance. The bulls have rubbed off all their velvet and are starting to gather their harem. I have seen mature bulls this time of year with an already established large harem of cows. I have also seen them chasing single or a couple cows all over the mountain or in many instances they are out solo searching for cows. This time of year can be an easier time to call bulls in once you find them. They have not been pressured yet by other hunters and that is a major advantage. The other major advantage are that they are somewhat predictable; most elk are still operating on their regular summer routines and patterns... their daily activity consists of moving to and from their feeding and bedding habitat. This predictability can create opportunities to find the same elk in the same relative place from one day to the next, assuming you don't blow them out. Another positive is the weather... some may say it is a disadvantage due to the possibility of hot weather, but Taylor Park rarely has "hot" weather. AEI Guide and Outfitter base camp sits at 10, 000 feet and we are hunting up to and above tree line (11, 500-12, 500 ft). Early September has less possibility for snow storms and/or bad weather.
Challenges: Although the elk are vocal, they are not nearly as vocal as they will be and their communication and sounds only amplify and increase throughout the course of September. Consequently, it may be more difficult to locate bulls in the areas you are hunting. Also, the weather, although nice, can be warmer and drier. In this weather scenerio, the elk will have a tendency to spend less time active on on their feet during the day and move more during the cover and coolness of darkness.
Week 2 (elk hunting the second week of September)
Positives: Elk are becomming more and more vocal with each passing day now and their rutting activity coincides with their vocal increases. This means simply that you may hear more bulls than you would in the first week, and will possibly be able to create more opportunities on set-ups and stalk situations. The weather is also still really nice and if you are lucky enough to avoid the late summer monsoons that grace Colorado, you will likely have great hunting weather. Elk this second week likely have still had a small number of intrusions from other hunters and will still come running to the right calls in the right circumstances.
Challenges: The elk are still not as vocal as they will be and still are working their harems and establishing dominance (can also be an advantage discussed previously). Elk have now had a week of having the possibiity of other hunters chasing them and blowing hoochie mamas at them. Sometimes if they are messed with early on, they may be call shy for the rest of September.
You might also like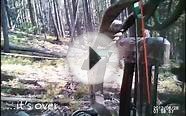 2012 Colorado Archery Elk Hunt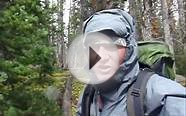 Colorado Backcountry Archery Elk Hunt with Janis Putelis ...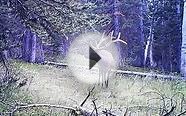 Elk and Deer Scouting Trip 2012 Archery Season
Hunting Colorado's Biggest Game Bird / How to Hunt Elk / Why Do Elk Bugle? / How to Bugle Like an Elk / Cimarron State Wildlife Area / Piceance State Wildlife Area / The Great Gate Caper (Colorado Outdoors, Volume 30, Number 5, September-October, 1981)
Book (Colorado Division of Wildlife)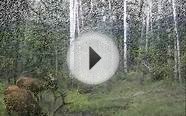 2008 CO Elk Archery Season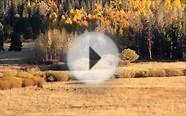 Big Colorado Bull Moose - 2015 Elk Archery Season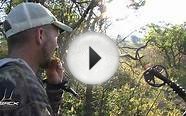 Outback Outdoors Colorado Archery Elk Teaser -Season 5
Popular Q&A