Colorado Elk hunting season dates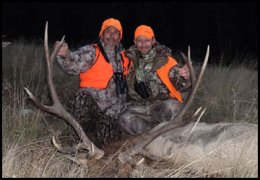 WEST ELK WILDERNESS OUTFITTERS - Reg. #2411
HUNT, RIDE, AND ENJOY THE WEST ELK WILDERNESS!
THE 2016 BIG GAME HUNT
The WEST ELK WILDERNESS OUTFITTERS are eagerly anticipating the 2016 season. In recent years our harvest has included a number of bulls scoring over 300" B&C with one bull scoring 342+. Yet, more important was the experience and the fun and adventure of wilderness horseback hunting. Elk hunting is not just our profession, it's our passion! The West Elk Wilderness is aptly named. Wild country and wild elk abound there. We hope you can join us for a good time and a great experience.
Base Camp Guided Hunts - Primitive Luxury The West Elk Camp is located in game management unit 54 in the West Elk Wilderness. The camp is on the Gunnison National Forest and located within designated wilderness boundaries that totally restrict the use of motorized travel and mechanized equipment. This camp is packed in approximately 6 miles at an elevation of 10, 200 feet. You will access camp by riding horseback and packing your gear on the backs of horses and mules. The camp features heavy duty spacious wall tents with wood burning stoves inside for heat, sturdy cots with foam pads and a roomy cook tent where all meals are prepared and served. One guide per two hunters is provided (unless upgraded to one on one). The camp is limited to six hunters at any one time.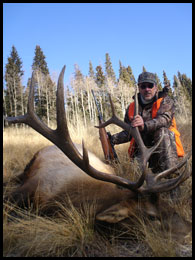 Prices:
RIFLE, ARCHERY, OR Muzzle loader SEASONS, 7 Days
( 5 Hunting plus pack in and pack out days)
ELK or MULE DEER- $4000.00 per person
COMBO - $4500.00 per person
(Additional Hunt Days: $200.00 per day
One on One Guide Service: $150.00 per day additional)
DROP CAMPS -For experienced hunters who wish to hunt on their own, we offer fully equipped and set up drop camps. These camps are packed in approximately 3 to 7 miles and include canvas wall tents with wood burning stoves for heat and all other necessary camping and cooking gear. A rider will check your camp on a regular basis and pack out downed game from the kill site. No horses are left in camp. Your party members are the only ones sharing your camp. A minimum of two hunters is required. We recommend these camps only for hunters familiar with back country camping and mountain hunting conditions, and who are in good physical condition.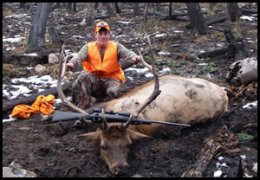 Price:
Four or more hunters/00 per person, Three hunters/50 per person,
Two hunters/00 per person for up to 7 hunting days
plus pack in and pack out days.
You may pack in one or two days prior to the opening date of the season.
RESERVATIONS & DEPOSITS - A deposit of 50% of the cost of your hunt is required to confirm a reservation. The balance of payment due prior to packing in to camp. Deposits will not be refunded (unless you are unsuccessful in the drawing for a license). However, you may transfer your deposit to an alternate person you find to take your place. Personal checks or credit cards will be accepted for your initial deposit and final payments made on time. To make a reservation write or call to provide the following information: NAME, ADDRESS, PHONE #, SEASON & TYPE OF HUNT DESIRED, DATES (pack in date, first hunt day, last hunt day, pack out date), NAMES OF PEOPLE IN YOUR PARTY, AND OTHER PERTINENT INFORMATION. We will send a contract and then confirm your reservation when the signed contract and deposit is received back here.
The following information concerning licenses and regulations is subject to change. Check the current regulation pamphlet or Colorado Division of Wildlife website at to confirm all dates and regulations.
HUNTING LICENSES - Bull elk licenses during the 2nd season is over the counter but with caps. 3rd Season is unlimited in number in our area and may be purchased over the counter on your arrival here. Archery seson is now a draw. First & fourth season rifle elk licenses, muzzle loader elk licenses, cow elk, either sex elk licenses, and all deer licenses must be applied for by drawing (early April deadline). Completion of a hunter safety course is required to purchase a hunting license in Colorado for anyone born on or after Jan. 1, 1949.
2015 SEASON DATES
ARCHERY (Elk, Deer) 1st RIFLE Season (Elk only) Oct 9 - 13, 2016 2nd RIFLE Season (Elk & Deer) Oct 16 - 24, 2016
3rd RIFLE Season
(Elk & Deer)
You might also like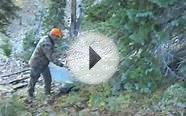 Colorado Elk Hunt 2012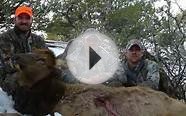 Late Season Cow Elk Hunt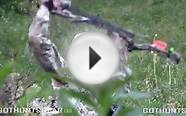 Archery Elk Hunting Season Highlights with Outdoors ...
Womens High Heel Leather Shoes Metal Buckle Lace Up Side Zipper Black Mid-calf Warm Martin Boots EU39


Shoes




The size chart below,Inch is foot length.Women Size:EU34=US22CM,EU35=22.5CM,EU36=23CM,EU37=23.5CM,EU38=24CM,EU39=24.5CM,EU40=25CM,EU41=25.5CM.
Style:Casual Boot with fashion design. Size:euro 34-39. Color:black,beige.
SOLE THICKNESS: 9CM,UPPER: 10.5CM,PLATFORM: 2CM.All the data information are made by handdipping,subject to the ankle boot when you get.
IN THE END: COTTON MATERIAL MIDSOLE,INSIDE OF: COTTON MATERIAL INSIDE.
The soft material has a natural texture with good permeability and flexibility.The fashion design of side zipper makes shoes easy to wear.
WOFALA Samsung Galaxy Tab A 8.0 Case - Ultra Slim Lightweight Smart Cover Stand Case With Auto Sleep/Wake Feature For Samsung Galaxy Tab A Tablet (8.0 inch Display, 2015 Version)-Black
Baby Product (WOFALA)
Built-in magnetic strip provides sleep/wake feature. Specifically designed for samsung Galaxy Tab a 8.0 Tablet 2015
Premium synthesized leather exterior and soft interior to prevent scratches; All corners are protected; Full access to all features (Cameras, Speaker, Ports and...
Built-in flip stand with multiple viewing angles; Built-in elastic hand strap
Cover will fold horizontally as a versatile stand to enjoy typing, emailing, gaming or video watching
Ultra slim and light weight, convenient to carry with