Elk in Colorado
Below are seven places with good odds for spotting animals. For even more options, visit the Colorado Parks & Wildlife's interactive wildlife-viewing map. And before you head out, check out their handy tips on watching wildlife and focusing your binoculars . It's important to always keep a safe distance from the animals. Remembering never to feed, pet, chase or harass them will ensure you and the wildlife stay safe and healthy.
Elk can be spotted bugling and sparring, especially during their fall rutting (mating) season, in Moraine and Horseshoe sections near Estes Park. Route: Enter the park on the east side and follow signs to Moraine or Horseshoe.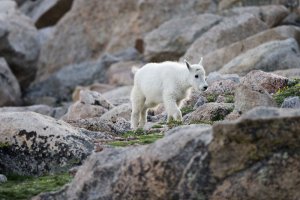 A mountain goat kid on Mount Evans near Idaho Springs, CO
Take in views of 14, 060-foot Mt. Bierstadt and spot notable players in the Rocky Mountain ecosystem, including bighorn sheep, beavers, mountain goats and a variety of birds. Route: From the town of Grant along U.S. Hwy. 285, drive north on Guanella Pass Road toward Georgetown. Continue on the paved road over the 11, 669-foot pass.
The area in and around the park, near Walden, has been named the official moose capital of Colorado. More than 600 moose live there year-round, as well as elk, mule deer, beaver, fox, eagles and black bears. Route: Seven miles along County Road 41 inside the park.
In the winter, more than 100 bald eagles can be found roosting on the branches of cottonwood trees along the river. Red-tailed hawks, kestrels, merlins and golden eagles also inhabit the area. Route: Hwy. 34 between Fort Morgan and Kersey.
Mountain goats, bighorn sheep, marmots and pikas search for food along this 28-mile route that climbs more than 7, 000 feet in elevation to the top of one of Colorado's 58 fourteeners. Route: From Echo Lake, take Hwy. 5 to the top of Mount Evans; near Idaho Springs. Closed in winter.
Located just outside Denver in Commerce City is one of the largest urban refuges in the country. It's home to more than 300 species, including mule deer, coyotes, bison, songbirds and bald eagles (winter). Route: Two-hour trolley tours are available Wednesdays, Saturdays and Sundays from the visitor center.
See elk, foxes, eagles, goshawks, red-tailed hawks, bluebirds, kestrels and the occasional black bear as you traverse some of the state's most magnificent mountain passes. Route: Any portion of the 233-mile loop between Telluride, Ridgway, Silverton, Durango, Mancos, Cortez and Dolores. Click here for directions.
8. Bighorn Sheep Canyon
Bighorn sheep can be seen year-round scaling the walls of the canyon and drinking from the Arkansas River, especially in the winter. Route: Hwy. 50 from Parkdale to Coaldale, near Cañon City.
You might also like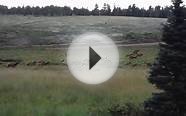 Elk in Forbes Park Colorado Rocky Mountain Elk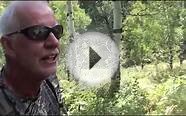 Gearout.net Bow Hunting for Elk in Colorado 2011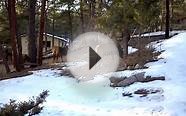 Elk in Colorado | Things to Do Colorado | Evergreen ...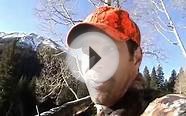 Elk Hunting in Colorado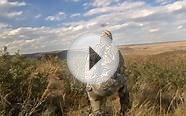 Monster Elk Arrowed in Colorado 2010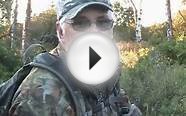 Archery Elk Hunt in Colorado