Guided Elk hunting in Colorado
Our fully guided hunts are a seven day all inclusive deal including five full days of hunting. Our local guides know the game, the country and will give you their all for the hunt of a lifetime. Our camp cook serves much deserved home cooked meals after a long day of hunting.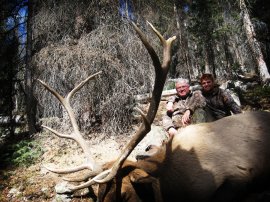 We hunt in rugged, remote country near Creede and South Fork Colorado accessible by 4-wheel drive or horseback depending on the location and weather.
2015 Pricing.
Trophy elk hunts in unit 76 are $3, 950 per hunter for a 2 on 1 (2 clients 1 guide) or $4, 550 for a 1 on 1. Bull elk hunts in units 79 and 80 are $3, 750 per hunter for a 2 on 1 or $4, 250 to 1 on 1. 3rd rifle bull elk hunts in unit 80 run $3, 050. In past years on average our fully guided hunters in unit 76 have taken mature bulls that scored from 280 to 350.
Archery elk hunts are $3, 500 per hunter for a 2 on 1 and $4, 000 for a 1 on 1.
Trophy buck hunts also offered in units 79, 80 and 76 are $2, 800 per hunter for a 2 on 1 or $3550 for a 1 on 1. We have some very nice bucks in these areas that score from from the 160s into the 180s.
Bighorn sheep hunts are offered for $6, 500 for a 1 on 1.
Trophy moose hunts are $5, 500 for a 1 on 1.
Seven day drop camps are offered at $1, 550 per hunter with a two hunter minimum. Hunters will be provided with wall tents, cookware, woodstove, cooktop and firewood. Hunters need to bring all personal gear including a sleeping bag, sleeping pad, weapon and ammunition, groceries and should refer to gear list provided on website.
As part of our service your game can be delivered to a nearby reputable processor and/or taxidermist if desired.
You might also like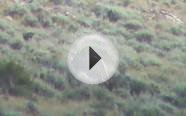 2011 Bugling elk unit 2 Colorado Video 1.MPG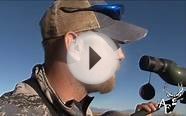 AETV 2014 Webisode 55: Western Colorado Elk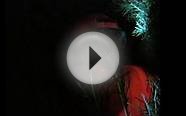 AETV 2011 Webisode 15 - Colorado Elk Hunting
303 Products 30370 Aerospace Protectant - 128 oz.


Automotive Parts and Accessories (303)




Powerful UV blockers prevent fading, cracking and premature aging
Dries to a clear matte finish
Restores lost color and luster
Easy to use: Simply spray on and wipe dry
Safe and effective for: vinyl, Plexiglas, carbon fiber, rubber, plastics and finished leather
Bushnell Trophy Red Dot TRS-25 3 MOA Red Dot Reticle Riflescope, 1x25mm (Matte),Colors May Vary


Sports (Bushnell Tactical)




Trophy red dot 1 x 25mm
Easy target acquisition
3 MOA, Dot-reticle
Amber-Bright high contrast lens coating (front lens is tinted amber)
TILTED front lens reflects LED light to create red dot; Colors on the lettering May vary
Red dot LED light source secured inside the scope with adhesive (by design, partially obstructs field of view)
Red dot may appear blurry or misshapen if the dot intensity is set too high for the ambient light conditions (most likely to occur indoors with artificial light)
Caution: An illumination setting that is too high for ambient light conditions will result in a dot that appears distorted and non-concentric.Kindly refer the user...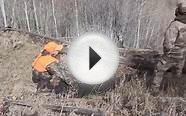 Albie Hunts With Winterhawk Part 06 Where The Elk Was At ...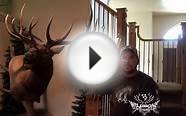 Colorado Elk Hunt with WBY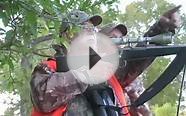 Atkinson Expeditions - Elk Hunting
Barnett Outdoors Junior Archery 28-Inch Arrows (3 Pack)


Sports (Barnett Archery)




28-inch arrows with strong, lightweight fiberglass shafts
For use in any Barnett youth bow
Three-pack also includes target points
Includes limited five-year manufacturer s warranty
Not for sale in some zip codes

Barnett Outdoors Lil Banshee Jr. Compound Archery Set


Sports (Barnett)




Ideal compound bow set for introducing archery to children; with Realtree Camouflage, Black, and Pink
Ambidextrous reinforced handle, soft-touch grip for excellent handling
18-pound draw; 18- to 22-inch draw length
This item is not for sale in some specific zip codes

Barnett Outdoors Carbon Crossbow 20-Inch Arrows with Field Points (5 Pack)


Sports (Barnett Archery)




Five-pack of 20-inch, 8.1-ounce arrows with strong, lightweight carbon shafts; improved wall thickness for added durability
13.78 grains per inch, matched with 100-grain point; optimal accuracy and target penetration; also includes 24F field point and moon nocks
Compatible with Ghost 350, Penetrator, Wildcat C-5, and Jackal crossbows
Includes limited five-year manufacturer s warranty
Not for sale in some zip codes